Connecting to the Greater Brockton Area
We are proud to be a valued resource and integral part of the Greater Brockton community through our commitment to providing education and resources, and our active participation in volunteer programs and sponsorships. We are happy to work with local organizations and senior care resources throughout our area that share our values, including the following senior centers, hospitals and groups:
Middleborough Memory Cafe
We are also fortunate to have a great relationship with so many schools and educational programs in the area. This allows us to offer volunteer and internship programs, as well as social connections and intergenerational programming opportunities for our residents.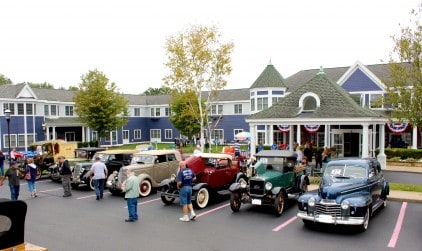 Hub for Local Community Events
Each year, we are lucky to host and support some of Brockton's premier events, including the Mayor's Summer Concert Series, Annual Antique Auto Show, Keep Brockton Beautiful, and more! Being conveniently located right off Rt. 24 on the Brockton/Stoughton line makes us easily accessible to community members, friends and family. Learn more!
Public & Professional Education
Heights Crossing regularly brings public and professional education opportunities to area towns and organizations, including:
Free presentations and workshops aimed to build an understanding of dementia including The Dementia Experience, Understanding Dementia in the Real World, Brain Healthy Cooking presentations and demonstrations, How to Pay for Assisted Living, and Recognizing & Responding to Senior Bullying. Reach out to us for a full Course Catalogue >>
Monthly Caregiver Support Group for Alzheimer's & related dementia – Our group meets the last Wednesday of each month at 6 pm. Call or email for details.
Middleboro Memory Café, a monthly social event that offers those with Alzheimer's or related dementia a safe, supportive and engaging environment. This group meets the 2nd Tuesday of each month from 12:30 – 2:30 pm at the Middleborough Council On Aging.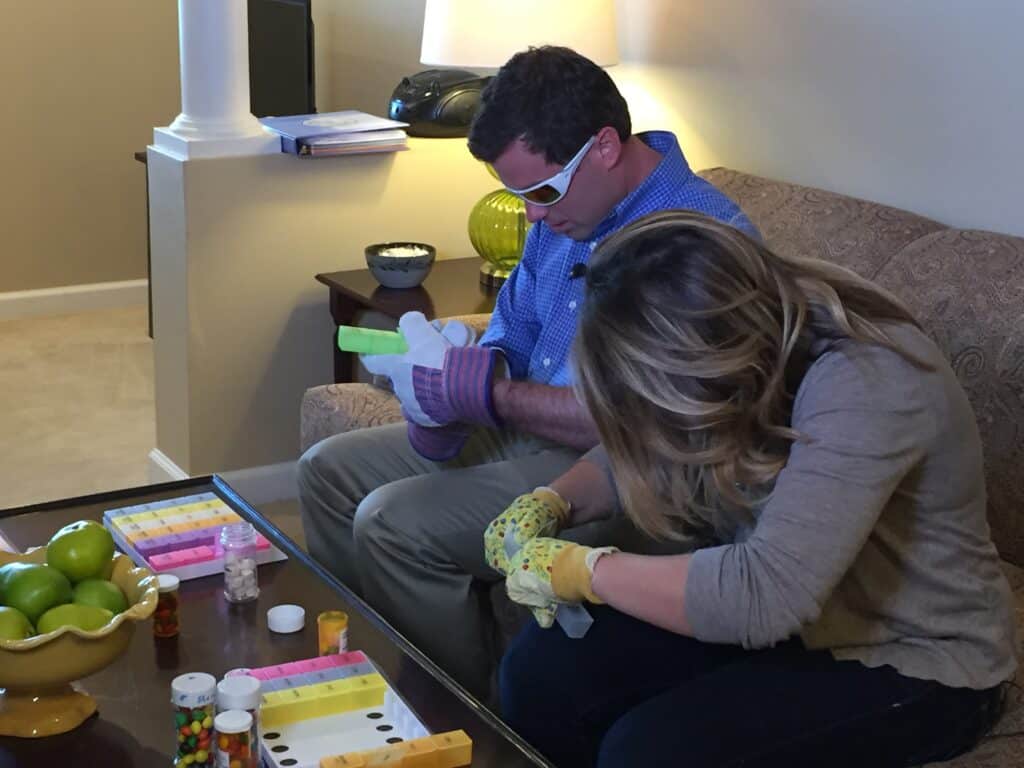 Medical Providers
In an effort to support our residents holistically, we partner with area medical providers who can bring their services directly to residents at Heights Crossing including physicians, PT, OT and more.
Visiting Nurse (VNA)/PT/OT:
Caretenders (781-356-7400)

Brockton VNA (508-587-2121)
Hospice:
Beacon (978- 466-7890)

Autumn (508-408-2408)
Primary Care Physicians:
Boston Senior Medicine (508-232-6963)

Dr. Allen Waltman (617-901-9507)
Psychiatric Care: Pinnacle
Podiatry: Dr. Richard Hacker D.P.M (508-947-5355)
Dental: Mobile Dental Hygiene Services (508-827-6725)
We offer several CEU educational presentations for healthcare professionals and we are happy to come to your office to present them to a group large or small.
Heights Crossing serves seniors in Brockton and the surrounding towns of East Bridgewater, West Bridgewater, Middleboro, Abington, Whitman, Easton, Stoughton and Holbrook.