Stories from The Cambridge Homes Residents
"To say that The Cambridge Homes is a special place is truly an understatement. It has been my mother's happy home for the past 7 years. Although we've visited there hundreds of times, we never fail to remark on the exceptional kindness, warmth and professionalism of the staff. They continually go to remarkable lengths to help my mother in every way, often making thoughtful suggestions based on their close observations of her needs. From our experience with other assisted living facilities, we know that this is not always the case. We are always touched by this.
One can also sense a strong network of trusting relationships and teamwork among the staff members. Their regard for one another and for the residents results in an environment that feels very much like a highly functional family. Many groups talk about creating the cultural ideal of a beloved community; but the staff at The Cambridge Homes has actually done this. And it is a beautiful thing to see. Teresa and Stephanie provide quality leadership and are highly skilled, always approachable and ever gracious. We hold a sense of deep gratitude for the amazing people who form this unique community."
– Beth Kress, daughter of resident
"My mother has had the great fortune to have resided at The Cambridge Homes for the past 7 years. She and we, her family, have felt so deeply grateful this has been her home these many years. Mom has been so comfortable and at peace in her lovely apartment, as well as in the beautiful Home itself, surrounded by the most exemplary staff.
The care she has received has been extraordinary! In the course of these 7 years, her care requirements have changed with the natural progression of age. The Cambridge Homes has made seamless changes to accommodate her needs, personally, smoothly and with the utmost loving concern.
I live far away, but have been able to visit Mom many times over the years, staying as a guest in The Cambridge Homes. I feel almost like a family member there! Everyone welcomes me as such! This opportunity has given me a bird's eye view of what the foundation of The Cambridge Homes is built upon and how it operates. One can easily notice that it is a wonderful place to work because the entire staff, in every position from administration, CNAs, reception, cooks, servers, housekeeping, maintenance and so on, appears to love their job! I feel that the foundation and operation of The Cambridge Homes is built upon genuine warmth, love, concern and willingness to do everything in their power for their beloved residents."
– Nancy Herbert, Daughter of Resident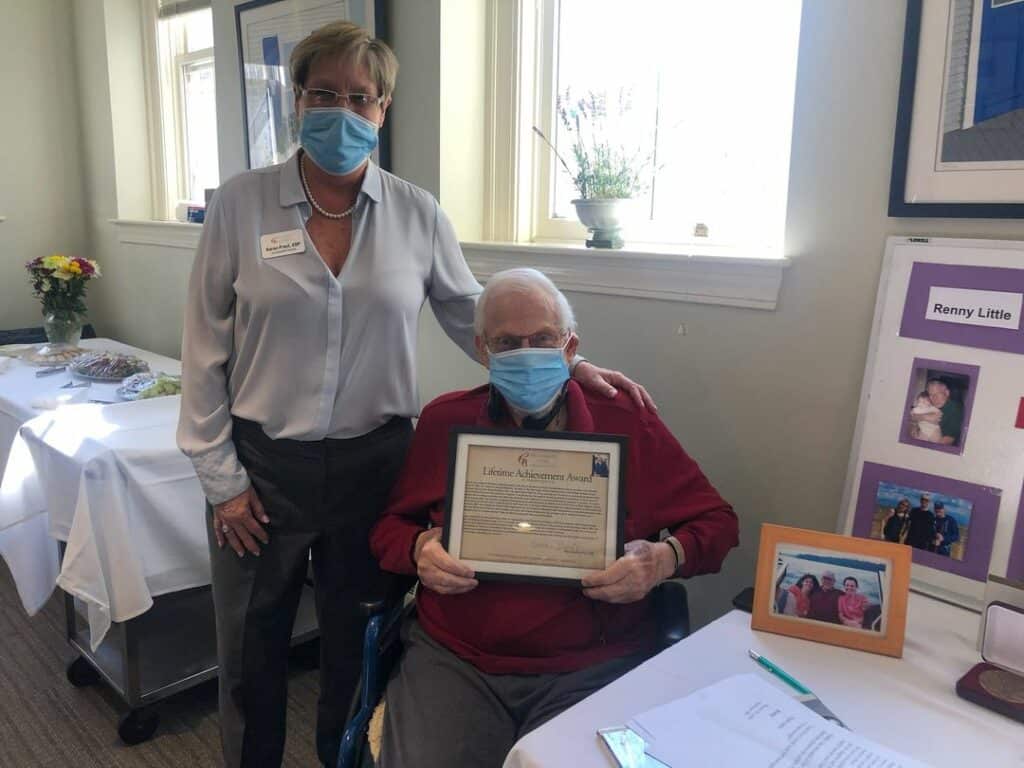 We are confident that our Dad is safe and happy
"Our Mom and Dad, Jean and Renny Little, moved to The Cambridge Homes in July of 2020. Unfortunately, our mom is no longer here with us (not due to Covid), so we are grateful and pleased that our dad is well cared for and in great community. Every day, compassionate staff members monitor and assist, make wonderful healthy meals, bring mail, plan engaging events, help with apartment maintenance, listen to "Dad Jokes", and take wonderful care. Dad also enjoys the other residents and the guys group. We are confident that our Dad is safe, and we know he is happy to be at The Cambridge Homes. A heartfelt thank you to the entire amazing staff at The Cambridge Homes."
– Dave, Bob, and Tina Little, Family of Resident
Mom soon discovered a thriving community, activities, and new friendships
"Our mother moved into The Cambridge Homes over 13 years ago and hasn't regretted it for a single day. After a stroke, she needed to find an assisted living facility that provided safety as well as independence. Initially drawn to the elegance of the building and TCH's reputation for caring for their residents with dignity and respect, she soon discovered a thriving community, activities, and new friendships as well.
The experienced staff has navigated the Covid crisis and every other challenge with resilience, efficiency, and most importantly— compassion for the residents and their families. Our mother is safe and comfortable in her home, surrounded by people who know and care for her so well—we highly recommend The Cambridge Homes to other families! "
– Carol J, Family Daughter of Resident
It has been home
"My uncle Max stayed for five weeks at The Cambridge Homes in late July through early September, while he was waiting for his new assisted living place to open. At the end of his five weeks there, Max turned to me and said simply, "I'll miss it here. It has been home." For him, this is absolute gushing. He just felt safe and cared for, and from his first days there, something about the place said home. He also feels great trust in all your staff. "It's well run," he said, when we had a long talk this past weekend. He remembers Linda Powell with admiration and trust.
I felt great trust too–upon first meeting you, in fact. I see the difference even more, now that I have experience with this other place. I would love to move him back to The Cambridge Homes where he would be happy instead of stoical, and feel well taken-care-of again."
– Nancy Werlin (Melrose, MA), Niece of Max Romotsky
Our whole family is so grateful
"Our stepmother visited The Cambridge Homes and felt so immediately at home that she gave the social worker showing her around a big hug. Once she moved in, she expressed total satisfaction: the caring and attentive staff, the lovely building, her room which she found perfect, and the good food. On my visits I would ask her if she needed anything, but I never heard a word of complaint—only complete contentment. The relief of not having to keep house and provide for herself was obvious, and I think her years at The Cambridge Homes were among her happiest. Our whole family is so grateful."
– Sarah, Former Family Member of Resident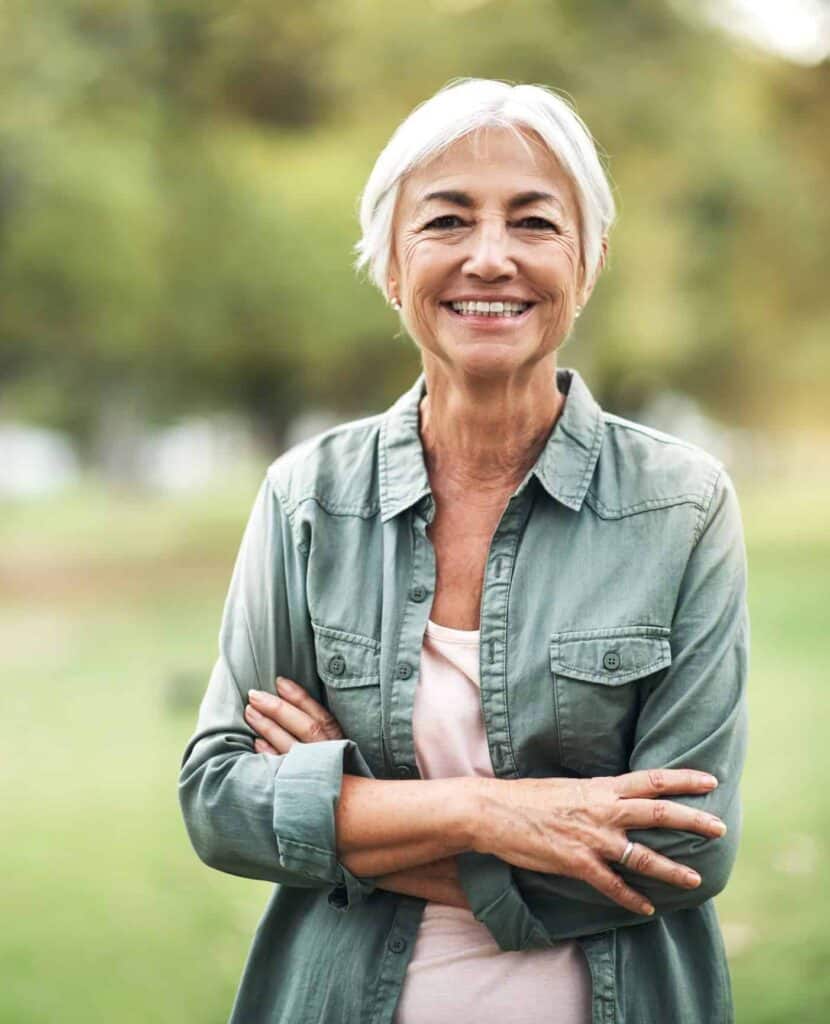 "My siblings and I are often reminded by our mother who moved into The Cambridge Homes a little over a year ago that she would never have imagined being truly happy living anywhere other than in her home of the previous 60 years.  But the staff and residents at TCH have created an extremely caring community, one that feels safe, comfortable and enlivening.  Our mother enjoys her weekly poetry and play reading groups, the delicious meals and interesting conversations with her fellow residents, the warm and attentive staff members, and the overall beauty of the grounds and building.  Most importantly, TCH feels like "home."
– Avery Rimer, Family Member of Resident
"I like all of the activities… With play reading each person has a different part and that's a lot of fun…"
–Don Wetmore, Resident
"They (The Cambridge Homes' staff) were always very good to me, I felt that everyone was interested in my getting to feel better…"
–Dr. Leo Beranek, short -term Resident