Join The Cambridge Homes Team!
Independent & Assisted Living
CAMBRIDGE, MA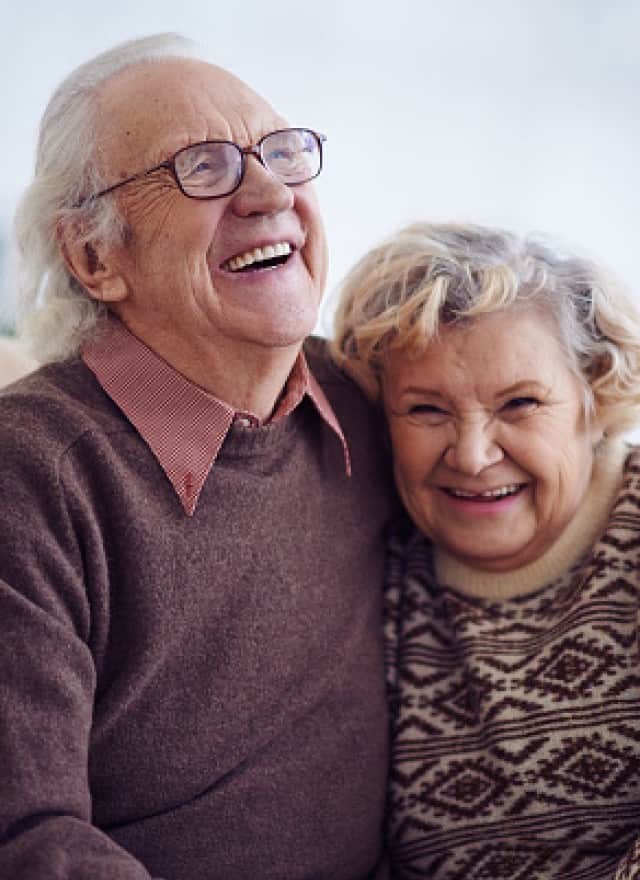 The Cambridge Homes is managed by local, Massachusetts-based Senior Living Residences (SLR). For nearly 30 years, SLR has provided innovative and pace-setting programs for local seniors, as well as invaluable resources for families searching for guidance. Some programs that distinguish us as a leader in the eldercare industry include Brain Healthy Cooking Program, Grab Your Passport and the Dementia Friendly Communities Initiative spreading throughout the area. Each of our associates is commitment to what we call the "Right Values"— Resident Quality of Life, Valued Associates, Integrity, Innovation and Discovery.
Want an Incredibly Rewarding Career?
The Cambridge Homes is proud to have received an Excellence in Action Award for workplace satisfaction six years in a row–this award is directly based on survey responses from our own associates. At The Homes, associates work alongside a team of caring and compassionate professionals, enjoy an outstanding benefits package, and have a hand in giving residents the best possible quality of life.
A work / life balance, supportive co-workers, a robust benefits package and our core beliefs are just a few reasons why people enjoy working at The Cambridge Homes. We are proud of the work environment we have cultivated that encourages input and creative ideas from all associates.
Click an open position below for a full job description and to apply.
Social Worker
Social Worker (Part Time)
Cambridge, Massachusetts, United States · The Cambridge Homes

DESCRIPTION:
We are looking for a Social Worker to support our residents at The Cambridge Homes for 15 hours per week!
The Social Worker provides comprehensive social services to meet the emotional and social needs of residents at the time of move-in, during their residence, and if necessary, when they leave the community. The Social Worker acts as a referral source directing participants and their families to community social service providers, and serves as a liaison with family members, community agencies, physicians and care providers. The Social Worker administers state Medicaid programs and must be familiar with other programs for seniors, such as Medicare and the Veteran's Aid and Attendance Benefit.

RESPONSIBILITIES:
Organize the social service program to provide support, information and referrals for residents and families to improve quality of life/care for individual residents
Participate in the screening and assessment of potential residents, and the development of the resident's Service Plan, as requested by the ED
Welcome and provide transitional support to new residents and families; Introduce the availability of social services; Identify unmet needs
Assist the ED and Director of Business Administration (DBA) in determining residents' eligibility for Medicaid, Medicare, Veterans Aid and Attendance Benefit or other assistance
Advise residents/families on the necessary steps and requirements of government agencies providing public assistance to access programs, and help complete necessary forms, as appropriate
Responsible for all required Medicaid documentation on each Medicaid resident, including the social service history and documentation of monthly resident visits; assist with additional documentation as requested by the ED or DBA
Work closely with other associates to ensure a team approach to help residents adjust to their new living situation, orienting residents to the community, introducing them to other residents and associates, promoting socialization in the dining room and with resident groups, and responding to any questions they may have
Provide counseling and support as needed for individual residents and families including assisting the family in dealing with moving in, changes in the physical or emotional health of their loved one, and moving out, if necessary
Promote concrete services as requested and assist in making supplemental service arrangements for residents
Attend family conferences and monthly resident meetings to provide information and referral resources for outside providers, as needed, including government funded programs, hospice and palliative care, home care and nursing services, and psychiatric support
Assist in providing transportation information to residents
Visit residents in hospitals and nursing homes
Participate with program staff in move-in and move-out activities, upon request of the ED, including assisting with nursing home placement
QUALIFICATIONS:
Graduate of an accredited college with a degree in Social Service
Valid license as a LSW, LCSW, LICSW or LSWA
Experience working with elderly clients
Must understand and follow the rules and regulations governing Assisted Living communities and various financial programs such as state Medicaid programs
Utility Associate / Dishwasher
Utility Associate / Dishwasher
Cambridge, Massachusetts, United States · The Cambridge Homes

DESCRIPTION
The Cambridge Homes is seeking a utility associate to join our team on Fridays, Saturdays, and Sundays. If you enjoy working with seniors, come and be part of the team that gives our amazing residents and their guests an enjoyable dining experience!

SLR communities are guided by our core beliefs in resident quality of life, integrity, innovation, discovery and valued associates. We are proud of the environment we have cultivated that encourages all associates' ideas and feedback in an effort to better our programming, operations and, of course, care for our residents.

Responsibilities:
Responsibilities include dish washing, heavy cleaning of kitchen counters & storeroom, mopping floors, emptying trash, and other duties as assigned by supervisor.
The utility person will work with volunteers, residents of the community and other staff members to complete tasks.

Qualifications:
Must be able to communicate clearly, listen to resident needs and work with both small and large groups.
Have excellent problem-solving skills and a strong work ethic.
Be able to lift 60 pounds and operate equipment safely.
Have a flexible schedule, including availability to work evenings, weekends and holidays as needed
A desire to serve seniors and a dedication to improving their quality of life is required.
Candidates must have reliable transportation.
Background checks will be completed prior to employment.