Discover The Cambridge Homes Difference
Every Day Offers Adventures & Opportunity
---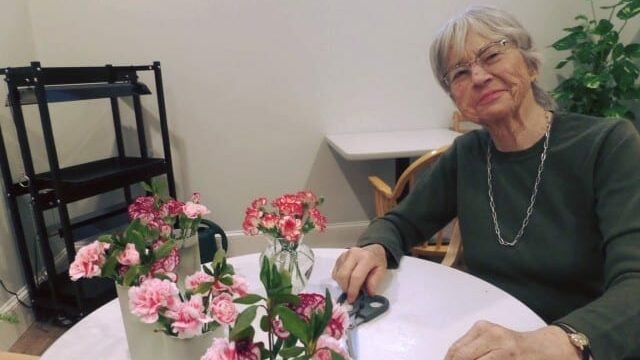 We know that age does not impact one's desire to learn new things and make new memories. At The Cambridge Homes, residents enjoy continuing education, cultural and fitness programs, social events and musical entertainment. Our full-time EnrichedLIFE Director gets to know each residents interests and passions and uses that information to organize stimulating in-house programs as well as exciting off-site adventures.
Cambridge Homes Residents Favorite EnrichedLIFE Programs:
Stretch and yoga fitness classes
Garden Club
Ballroom Dancing
Lectures about art, music, history and cultures from all over the world
Brain Healthy Dining at The Cambridge Homes
---
Our fine dining experience features menu variety, fresh healthy food sourced locally in season, wait service, and an Executive Chef who prepares meals inspired by the Mediterranean region.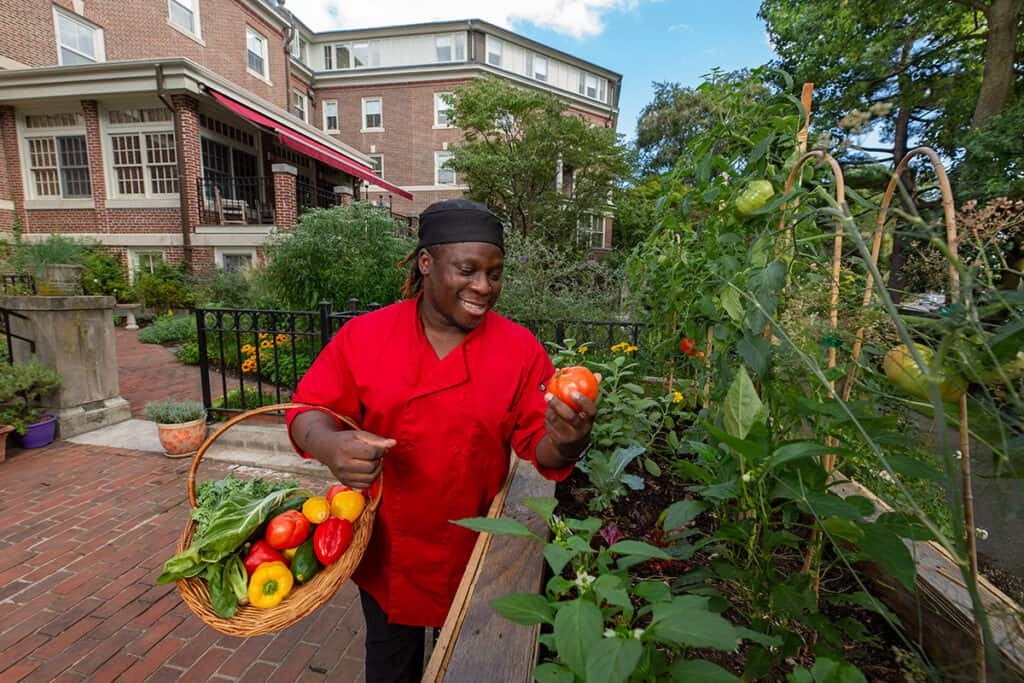 Our award-winning Brain Healthy Cooking Program is based on the healthful Mediterranean diet, which has been scientifically proven to boost overall brain health and cognitive function. The wide variety of "brain healthy foods" we incorporate into delicious recipes includes fresh vegetables and fruits which we pick from our own garden, whole grains, spices, nuts, olive oil, eggs, lean meats, fish and seafood. Our Executive Chef also creates healthful variations of our residents' favorite traditional and regional recipes by substituting natural sweeteners for refined sugar, replacing saturated and trans fats with healthy fats, and using tasty spices to cut back on salt. We also recently rolled out new menu options through the Plant Forward Plates program, developed by Oldways. Through this program, we offer heart healthy, completely plant-based menu options at most meals using ingredients chock-full of nutritional value. We are thrilled to be the first Assisted Living community to be offering this to our residents.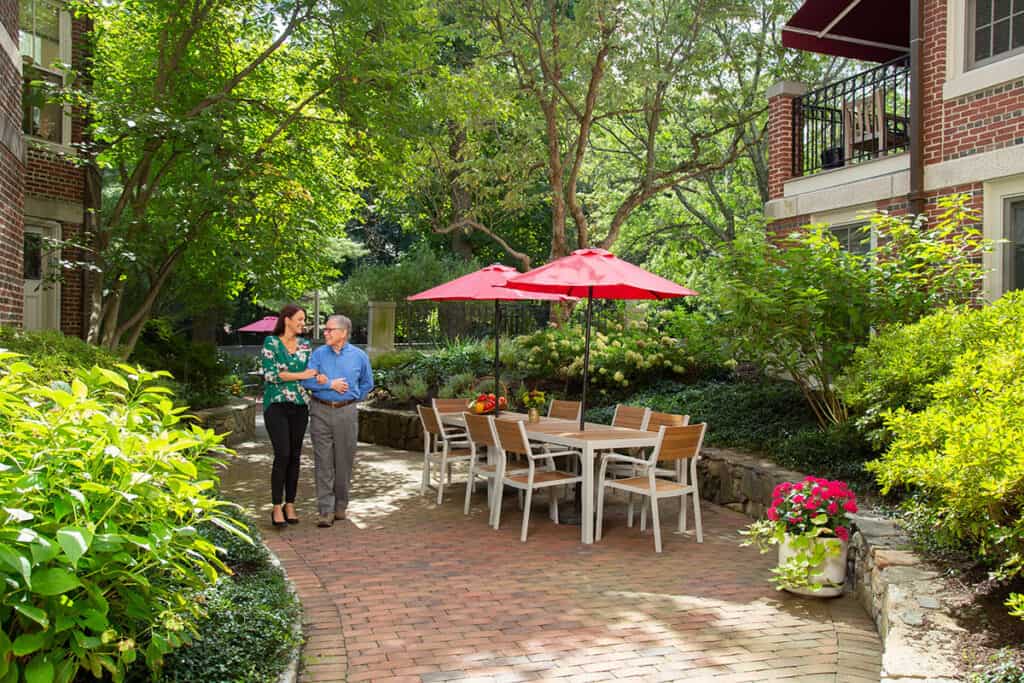 A Serene Escape in our own Backyard
---
Residents of The Cambridge Homes benefit from a convenient city location just off Route 3 in Cambridge accessible by public transportation, providing easy access to the area's abundant shopping, dining, unique cultural and historic attractions and healthcare services. The Cambridge Homes is conveniently located next to Mount Auburn Hospital and within walking distance of the Charles River. Public transit is available right outside our front door that can get you to Harvard Square in minutes.
In addition to the convenience of city living, residents of The Cambridge Homes also enjoy the beauty and their own garden oasis in the middle of the city. Our gorgeous backyard is designated as an official Wildlife Habitat Site by the National Wildlife Federation. Few, if any, places offer the unique ambiance of our landscaped grounds – home to abundant song birds, butterflies and flowers, where residents garden, stroll, read and attend outdoor concerts.