Neville Place Stories | Assisted Living in Cambridge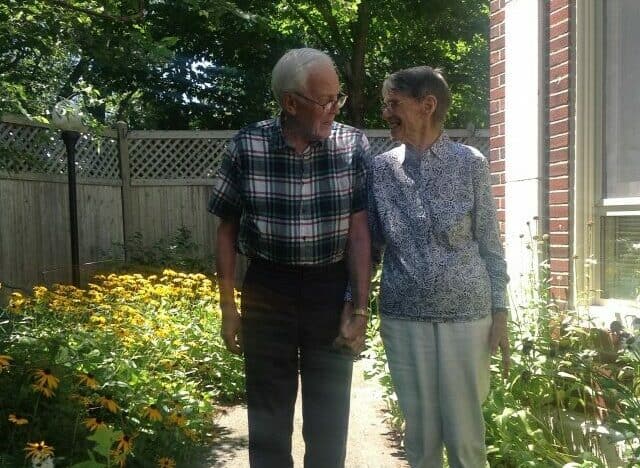 "My husband and I are extremely happy with the care provided by the staff of Compass at Neville Place. We appreciate all the attention given to our individual needs and concerns. We love participating in the many, varied activities and we truly enjoy our proximity to the nearby conservation land of Fresh Pond".
– Molly and David Harris, Residents
Hear how Neville Place Assisted Living in Cambridge became home for Lettys Bearson. From exploring the arts to trying new cuisine and participating in musical performances, Lettys is given the opportunity each day to try something new or continue the hobbies she already enjoys.
Because of you, I knew what home is supposed to feel like
After being here less than a week I could tell Neville Place was the assisted living residence for me. As a special card stated, "Because of You, I knew what home is supposed to feel like. Thanks for giving me the space I need to be myself and the support I need to grow."
– Candace Gabbard, Resident
---
Finally found a true sense of "home"
After looking at several senior living homes, we found Neville Place to be the best for our needs and peace of mind knowing that our relative would be cared for in a respectful and caring way. I look forward to our visits and hearing how happy she is and how much she loves the activities and the food. She loves the building is and is only in her apartment to sleep. After living alone for many years and being independent, she has finally found a true sense of "home" with her new friends. And her family can rest assured that she's not alone anymore and is receiving wonderful care along with all the amenities of a family setting.
– Professional Care Partner
---
The staff here does a great job
My loved ones have only been here a short time, but so far we're very pleased with how things are going at Neville Place! The staff here does a great job in general, the nurses are wonderful and the activities directors also do a great job! I really appreciate how experienced and knowledgeable they are when it comes to dealing with Alzheimer's Disease. They understand the issues that will come up, and how best to handle them, without simply resorting to more medication.
– Family Member of Resident
---
They truly care about their Residents
"My family's experience with Neville for the care of my grandparents was absolutely wonderful. They truly care about their residents and treat them like they are family. From the time my grandparents arrived at Neville to when they past on, I saw the quality of care such a high level, even higher than I hoped for. I strongly and wholeheartedly recommend Neville to anyone needing care for a family member."
– Anthony Lamacchia, Grandson of Resident
---
Mom was engaged daily, cared for, unafraid, and very comfortable.
"My mother moved into Neville Place and lived there until her passing. The staff there are excellent. They treated my mother with love and respect, and are an open book. She was engaged daily, cared for, unafraid, and very comfortable. I do not hesitate to recommend Neville Place Assisted Living."
– Patrick Dignan, Son of Resident
Read more Family Testimonials from our 2020 Satisfaction Survey
"Frankly, I am amazed by both the quantity and quality of the programming. It is so rich, that sometimes my mother doesn't want to visit with me because of something going on that afternoon! The staff obviously works very hard to keep her occupied, both in mind and in body."
"I've been so impressed by everyone at Neville Place over the years my mom has lived there. The nursing staff, particularly Bill Creamer, and more recently, Jennifer Chandler, are outstanding individuals who think about residents' quality of life first and foremost. I'm grateful for their hard work, great talents, communication skills, and empathetic response to others' concerns. I know my mom has felt fondness, too, for many of the staff at Neville Place. For this as well, I feel immense gratitude."
"Neville Place is a caring community with a dedicated team that tries to make the community feel like home. The staff are concerned about the welfare of each and every resident and get to know their strengths and needs. The building and grounds are well kept. The staff is responsive. They offer numerous activities, yet also give residents privacy. I feel good about my loved one living at Neville Place."
"During the pandemic, the staff had to step into new roles including facilitating visits and monitoring supplies which can be hectic but you could not even tell! While the community was locked down Emily Lane stayed in touch with us throughout everything and even sended videos of my loved one. Having been through this trying time I feel a lot of confidence in the staff. It is also reassuring to see that most staff have stayed through the pandemic caring for everyone at Neville Place."