Discover What Makes Neville Place a Premiere Assisted Living Community in Cambridge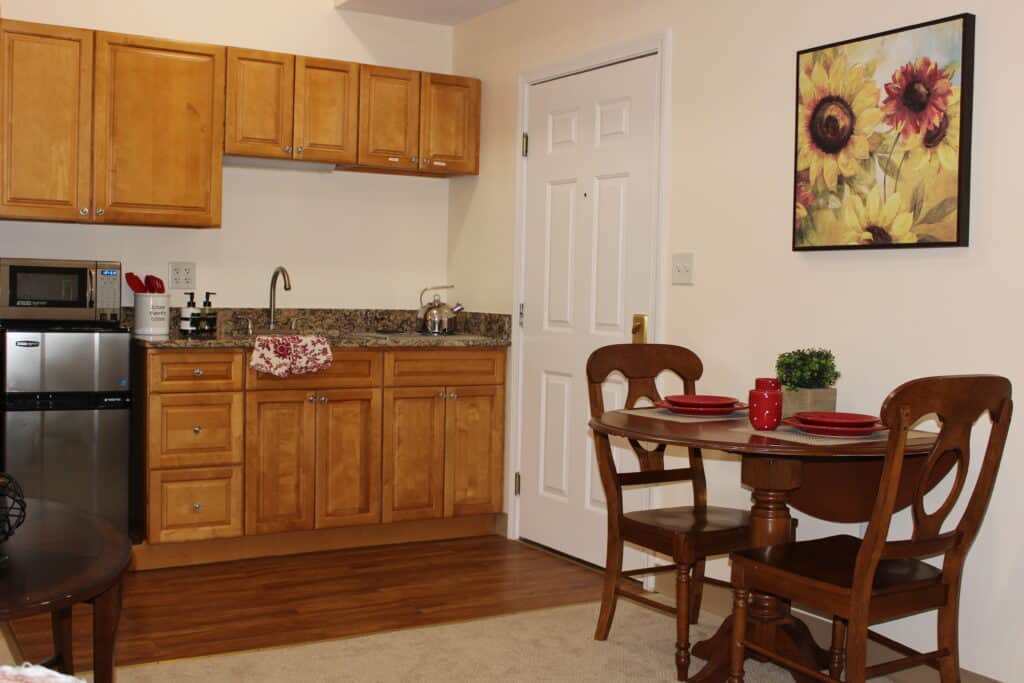 Your Neville Place Assisted Living Apartment Home
---
Housed in a completely renovated historic building, Neville Place offers a variety of comfortably furnished community rooms, including dining and living rooms with views toward Fresh Pond, a Country Kitchen opening onto the garden terrace, a formal library, a bright and airy art room, and card room. Our spacious apartments are available in variety of floor plans and feature:
Large windows, lovely views and high ceilings
Full bath with walk-in shower and safety grab bars
Kitchenette with refrigerator-freezer, microwave oven and cooktop
24-hour personal emergency response system
Individually controlled air conditioning/heating
Wall-to-wall carpeting and window treatments
Innovative Programming Options
Neville Place offers residents two unique neighborhoods, traditional assisted living and a renown Compass Memory Support Neighborhood.
Enriching Assisted Living Lifestyle
---
Our traditional Assisted Living neighborhood is a great option for those seniors who are mostly independent, but could use some support with daily activities. We pack every day with experiences and opportunities as part of our EnrichedLIFE Programming, which was created with the belief that one doesn't lose the desire to learn, even as they age. From arts and music to fitness and spiritual introspection, from spending time outside in nature to adventures at the local museum, each program offers a unique opportunity for personal growth and exploration.
Our residents favorite programs include Art Matters, Piano Bar, Forever Fit & Yoga classes, entertainment and outings to local community spots like the Harvard Art Museum.
Holistic Treatment for those with Alzheimer's
---
For those residents who are exhibiting symptoms of memory loss, Alzheimer's disease or other dementia-causing disorders, our renowned Compass Memory Support NeighborhoodⓇ can help. Focused on treating the symptoms of the disease through social interventions rather than medication, the Compass Memory Support Program minimizes negative behaviors and can slow the progression of the disease. Our approach is to intimately get to know our residents as individuals—their personalities, past professions and lifestyles, and preferences for their daily routine. With this knowledge we can treat the symptoms of their disease with unique programming and redirection. Learn more about our Compass Memory Support Program »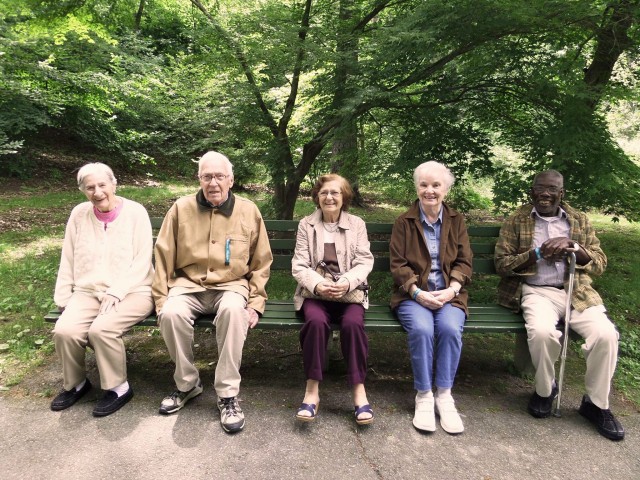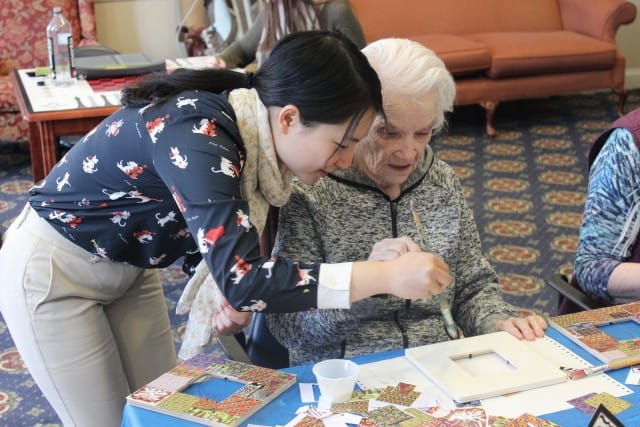 Dining at Neville Place Assisted Living in Cambridge
---
Often referred to as the "Neville Restaurant", our Dining Room serves as the hub of our assisted living community. The surrounding natural beauty as a backdrop creates a therapeutic and airy environment. Three times each day, residents are provided with a varied menu carefully crafted by our own Executive Chef and featuring selections from our award-winning Brain Healthy Cooking program. Brain Healthy Cooking is our dining and nutrition program modeled after the well-researched Mediterranean diet, which has been connected to a host of health benefits, including heart health and delayed onset of Alzheimer's disease. However, we know our residents value choice, so they may choose from either the current special "brain-healthy" dish or something from our menu of always-available items.
We offer something for everyone in our dining room and encourage residents to invite family and friends to dine with them. "On any given day, you may find our dining room filled with residents' friends, adult children, grand- and great grandchildren. All ages are at home here." — Maureen Flannery, Director of Dining Experience at Neville Place (pictured right).