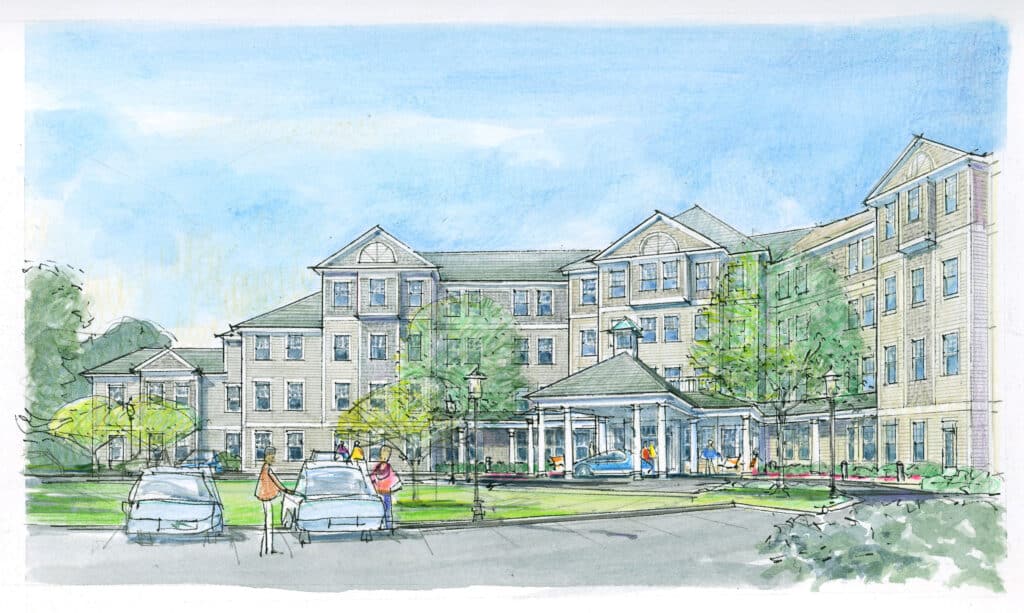 METHUEN, MA — It was just a short ten years ago that Methuen Village Assisted Living & Compass Memory Support opened its doors to local seniors. It was the area's first community of its kind, offering both assisted living and a renowned memory care neighborhood on the same campus. Today, the community which is located in the heart of the historic downtown area, is a thriving Methuen institution known for its innovation, civic-mindedness and overall quality of care.
Methuen Village has built its strong reputation by focusing on resident quality of life, first and foremost. Their philosophy uniquely focuses on what aging residents can do, rather than on their limitations. "Our programs are tailored to our residents' interests and abilities, so each day offers meaningful opportunities for them to learn and thrive," says Kristen LaBrie, Director of Compass Memory Support Programming. "That means our programs are evolving all the time. Just this year we introduced new "skill stations" in our Compass Neighborhood, created to evoke residents' past careers and hobbies. Last month, the team unveiled an "Our Veterans, Our Heroes" Gallery, a permanent tribute to the veterans who reside at our community."
"I could not be prouder of the warm, comfortable and caring community Methuen Village is today," says Tracy Valletti, Executive Director. "Our success would not have been possible without the trust and support of the residents and families we serve, our valued colleagues in the eldercare community, and Methuen's many town officials and residents over the years."
She continued, "While we have built a rich history in such a short time, we are always looking to the future and are excited about some new projects we have lined up for next year, including a veterans-focused initiative for the public that will launch next year, an educational campaign that brings awareness to and combats senior bullying, and renovations on some of our community spaces and apartments."
###
Methuen Village was developed by owner David P. Spada, DS Development, LLC and is operated by Senior Living Residences (SLR) of Braintree. Learn more online at www.methuenvillage.com.