Methuen Community Connections
We are proud of the many connections we have made in Methuen and surrounding areas like Andover, Lawrence, Lowell, Haverhill, Dracut, Salem and all throughout the Merrimack Valley and are constantly working to build new ones!
Supporting Local Seniors
We believe that with our level of expertise comes a responsibility to share our our knowledge on all things related to assisted living, senior health, wellness, and finances throughout those communities where our residents hail from. We've proudly connected thousands of area seniors and their families with helpful resources and tools we've gathered over the years. We've also worked in collaboration with local elder care professionals who assist seniors, hosting training opportunities to help them better understand and care for the aging population. A few of the local senior centers, hospitals, and skilled-nursing facilities we currently work with include:
Medical Partners
In an effort to support our residents holistically, we partner with area medical providers who can bring their services directly to residents at Methuen Village including Home Care, PT, OT and more.
Home care & Hospice
Dental: Onsite Dental
Pharmacy: Long Term Pharmacy
Spreading the Dementia Friendly Communities Initiative
At Methuen Village, we are doing our part to help fight the stigma of dementia through public education programs, including our own interactive learning simulation, The Dementia Experience. We are committed to furthering the Dementia Friendly Communities Initiative to our neighboring towns and cities, training local dignitaries, first responders, healthcare professionals, store owners, and many more members of our communities to better understand, communicate with, and respond to those around us living with dementia. We are currently working with the following groups and organizations to help build Dementia Friendly Communities: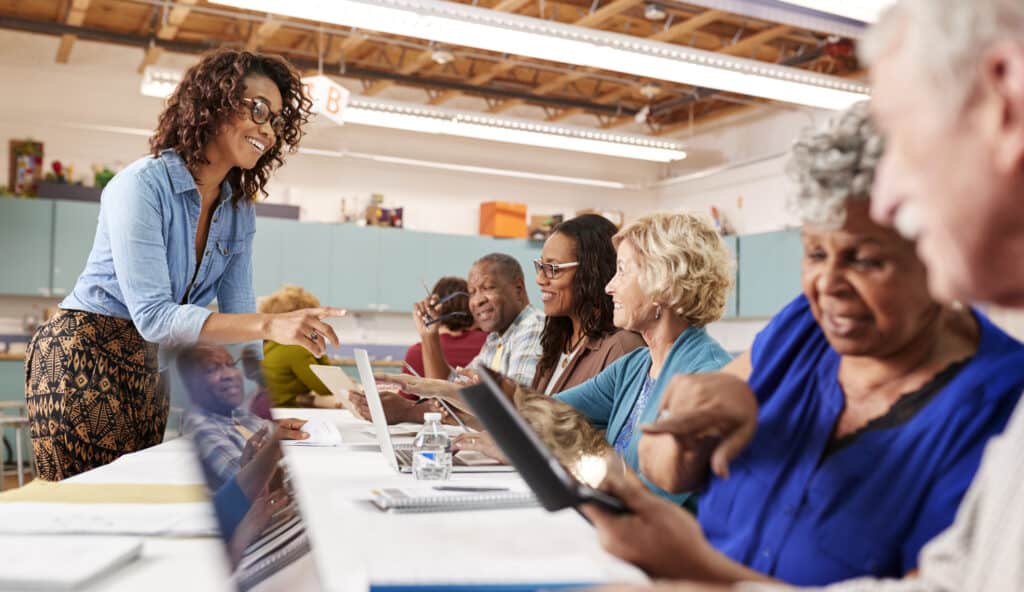 Educational Opportunities for the General Public, Students and Professionals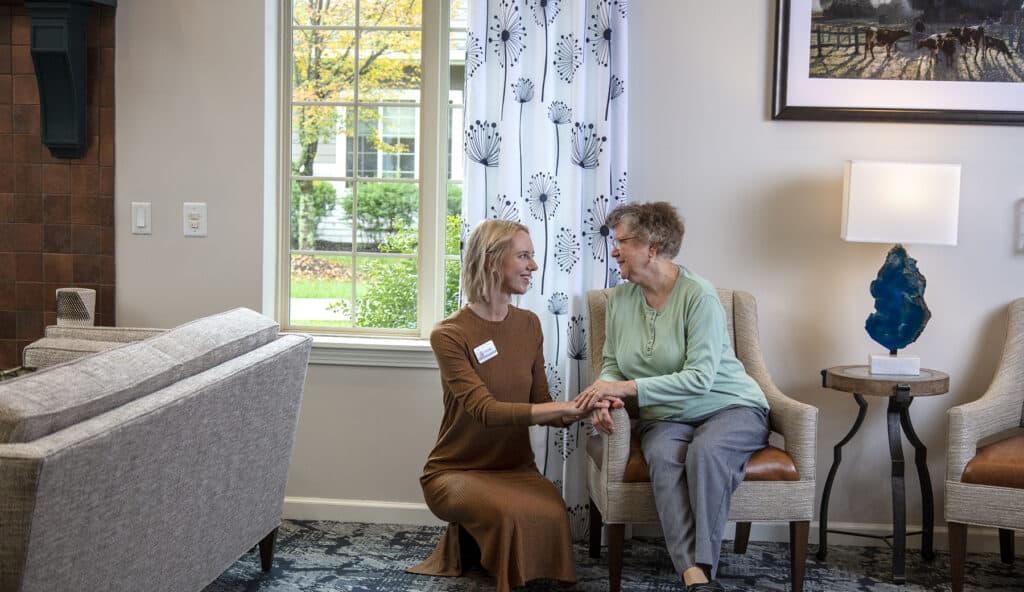 Become a Volunteer at Methuen Village
Methuen Village is always looking for volunteers. Our residents enjoy making new friends and appreciate the time our volunteers spend sharing knowledge, skills or just conversing over coffee. Call us if you are interested in donating your time and talent. We've worked with many individuals, volunteer groups and organizations across the Merrimack Valley including:
Methuen High School art students who helped collaborate with our residents on an inter-generational art exhibit
Haverhill Senior Center's Knitters Group and Teddy Bear Makers who have knitted shawls for our Dementia Friendly Emergency Department kits (given to patients with dementia to help keep them feeling warm and safe during a visit to the emergency room).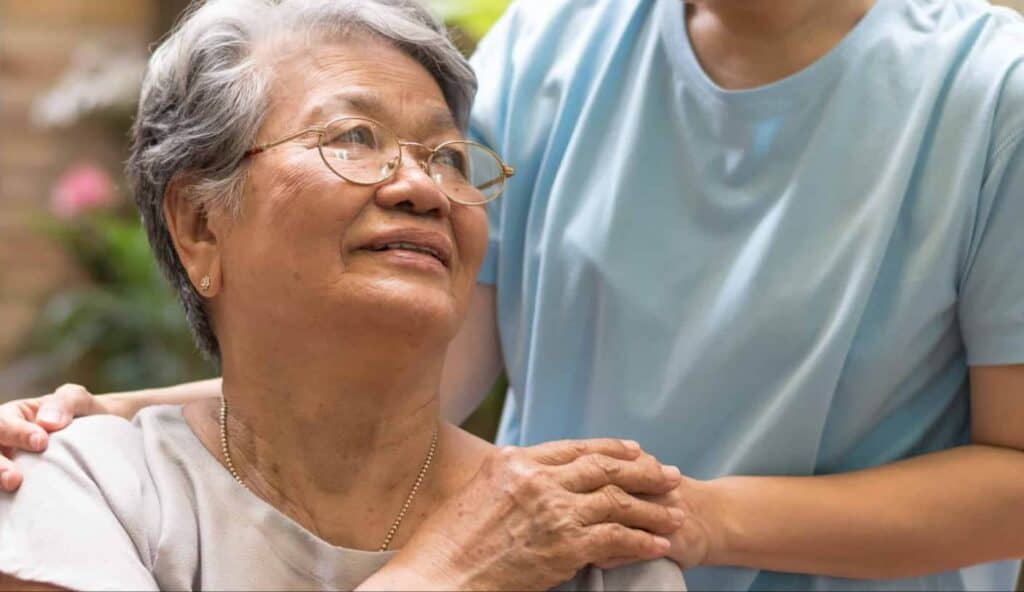 Caring for a Loved One with Alzheimer's?
We offer a monthly Alzheimer's & Dementia Support Group for caregivers on the third Thursday of each month at 6pm. Our group is Alzheimer's Association Certified and led by our Compass Memory Support Program Director. Open to the public. Call 978-685-2220 for more information or email info@methuenvillage.com.
Through our partnership, the Boston University Alzheimer's Disease Center helps share cutting edge research and practices with our communities. If you are interested in learning more about getting involved in a current study, check out the details here or call us and we'll connect you with BUADC.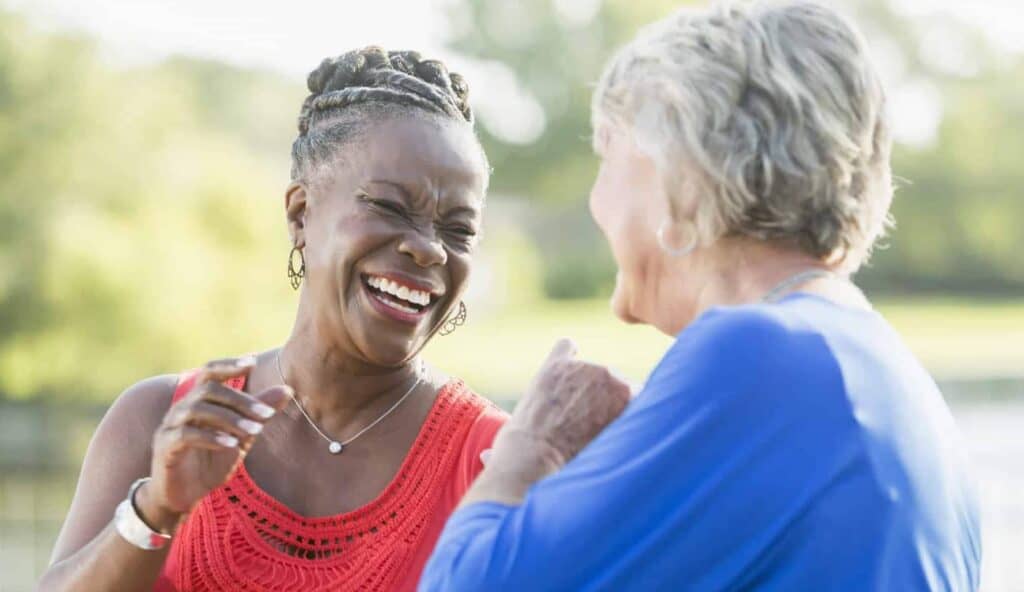 Connecting to Merrimack Valley Seniors and Beyond!
Methuen Village at Riverwalk Park serves the residents of Methuen, Massachusetts and the entire Merrimack Valley, as well as southern New Hampshire communities. Residents have joined us from Andover, North Andover, Haverhill, Bradford, Dracut, Lawrence, Groveland and Tewksbury, MA as well as Salem, Atkinson, Pelham, Windham, Hampstead, and Derry, New Hampshire. Of course, anyone is welcome to join our vibrant community, no matter where you presently reside. It is quite common for residents to move from out of state to be closer to their adult children.