Discover the Incomparable Methuen Village
Residents of Methuen Village enjoy the independence and privacy of their own spacious apartment home but within a larger community that offers supportive services, a full calendar of enriching programs, unique social and wellness opportunities, safety and security. We encourage you to visit us in person to learn more about, and even experience, what we have to offer.
Lifelong Learning at Methuen Village
---
Our EnrichedLIFE programs are specifically designed around residents' interests and passions, helping them further explore the hobbies and recreation they already love or inspiring them to try something new. If you visit our community, you may witness a Tai Chi class in our fitness center, painting in the activity room, or a classic movie playing in the TV room. We encourage residents to let us know if they have a hobby they'd like to pursue or an idea for a club, which they can share in Monthly resident Council Meetings. We are always looking to expand our program offerings!
Popular programs include:
Exercise & fitness classes
Seasonal and cultural crafts
Mixed media art classes
Various religious services
Weekly shopping & dining trips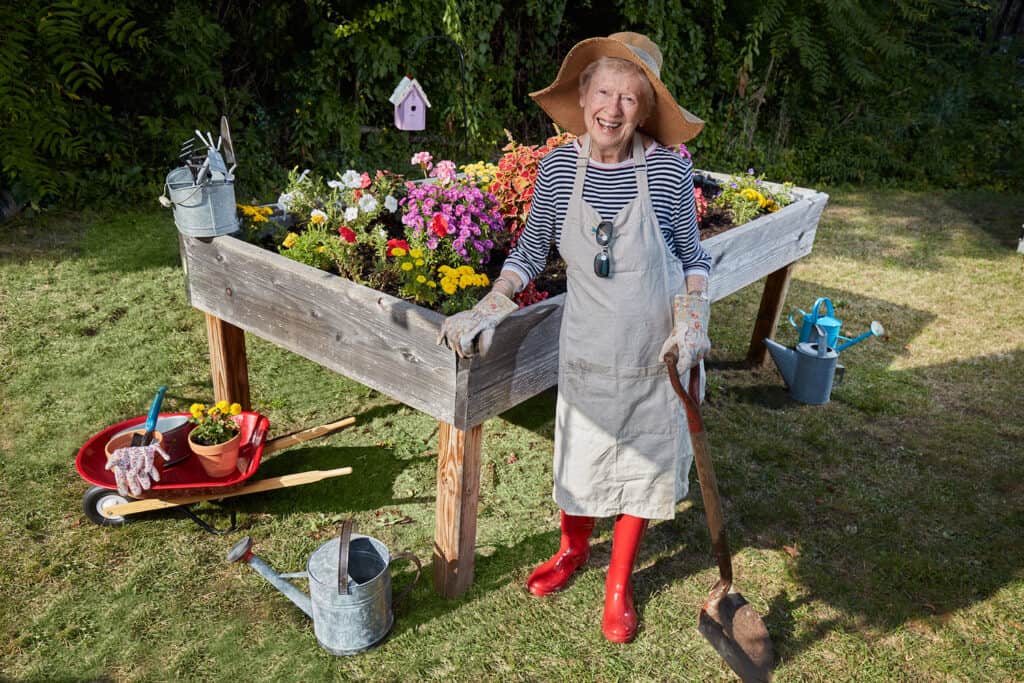 A Therapeutic Neighborhood for those with Memory Loss
---
Something that sets Methuen Village apart is our unique program for those with Alzheimer's and related dementia, called Compass Memory Support. Central to Compass is daily therapeutic, research-based programming meant to actually treat the symptoms of one's memory illness. Founded on the belief that individuals with memory loss can (and want to) continue to learn, enjoy personal relationships, play a role in their own care, and live meaningful lives, Compass puts cutting-edge research into action through social engagement, lifelong learning, physical fitness, the arts, and strategic environmental design elements like bright lighting. Current research shows that social interventions such as this may be as effective in treating the symptoms of dementia as current medications.
Through our affiliation with Boston University Alzheimer's Disease Center, whose mission is to be on the cutting edge of research, clinical care and education related to memory loss, our management and caregiving staff gain access to continuing education and in-service professional training. This partnership also allows us to host and sponsor seminars and lectures by BUADC researchers to educate residents, family members and the general public about memory loss, dementia, prevention, treatment and caregiving.
Learn about the innovative "skill stations" that the Compass Memory Support Neighborhood®, created for residents and their visiting family members to enjoy.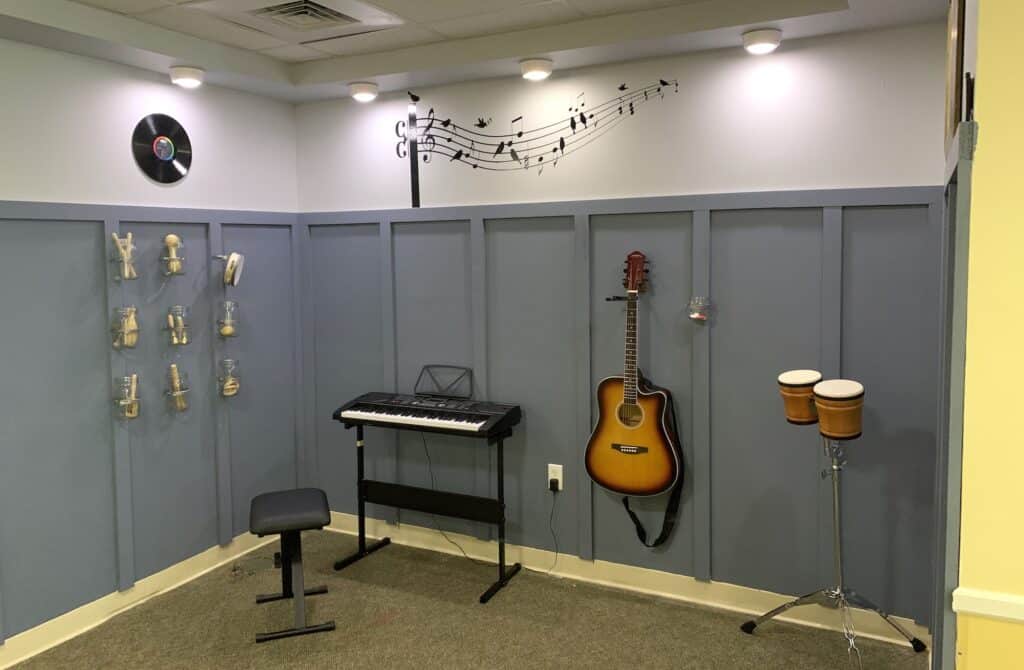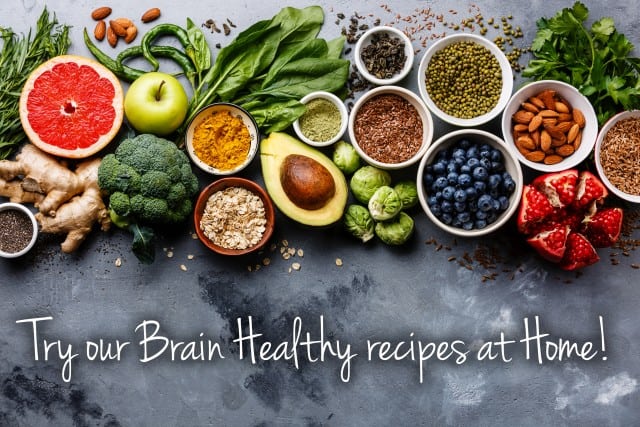 Brain Healthy Dining at Methuen Village
---
Our fine dining experience features menu variety, fresh healthy food sourced locally in season, wait service, and an Executive Chef who prepares meals inspired by the Mediterranean region. The well-researched Mediterranean diet has been shown to lead to a host of health and wellness benefits, including delayed onset of Alzheimer's. The diet's accompanying lifestyle elements, which include both physical activity and eating socially, also work to enhance a senior's quality of life.
In addition to providing brain healthy menu options, we work to make sure residents at Methuen have the best possible dining experience. Our formal Main Dining Room has a warm and inviting ambience, the perfect place to socialize and enjoy fine dining. French Doors leading to the back patio and a bank of floor to ceiling windows affords residents lovely views overlooking the Spicket River and nearby Pond. We also have a spacious Private Dining Room for special visits and private celebrations with family and friends.
We are fortunate to have a passionate Executive Chef who crafts each menu with care and attention to what residents enjoy eating. Our Chef also hosts regular cooking demonstrations for residents and plays a big part in our monthly Grab Your Passport! days, during which our community is transported to a foreign country through décor, music, the arts and cuisine.
Unique Waterview Apartments for Seniors
Relax in your spacious apartment and listen to the soothing sounds of the river right outside your window! At Methuen Village, many of our apartments come with unbeatable views of the Spicket River and Riverwalk Park. Methuen Village is located in the city's Historic District, at the end of a quiet cul-de-sac, and abutted by rich natural woodlands. Residents can enjoy an evening stroll of the park or a quiet morning listening to the birds on the sunny porch.
It's the people of our community that really make Methuen Village something special.
---
While many of us grew up locally in the Merrimack Valley and nearby New Hampshire communities, we are diverse. We represent many different cultures and religious backgrounds. We are singers, bowlers, artists, veterans, gardeners, bakers and world travelers. We are residents and associates, neighbors and friends, who have formed a close-knit family that thrives on mutually enriching one another's lives and pursuing our passions.
Our bright, welcoming community spaces offer beautiful views of the area's natural landscape, and bustle with daily activities, experiences, and opportunities for residents to get to know one another. Find a hot cup of coffee and a treat in our café-style Country Kitchen, soak in views of the Spicket River from our Sunroom, or spend some time planting or bird watching from our Garden Room – how residents choose to spend their days is as rich and varied as the residents themselves!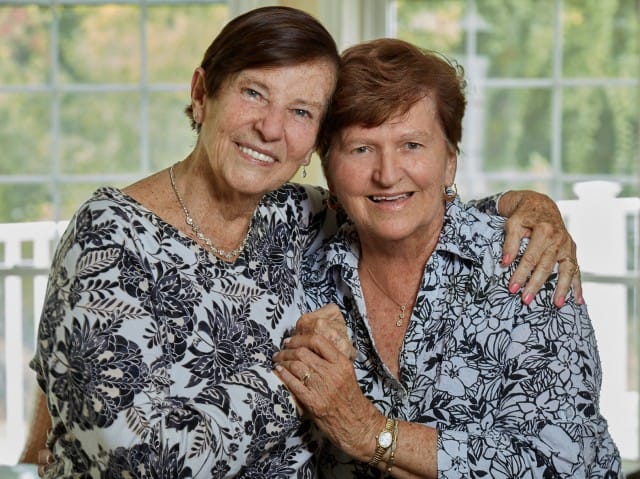 Sign up for our e-newsletter!