Assisted Living Community Serving Westford Seniors
Nestled in the heart of the Historic District on the hilltop just above downtown Ayer, less than 10 miles from Westford, Nashoba Park offers service-enriched Assisted Living for the area's seniors. Residents have their choice of private studio and one-bedroom apartments and enjoy a variety of beautifully furnished community areas including a Sunroom, Country Kitchen and spacious landscaped courtyard and patio.
Nashoba Park has spent nearly 15 years developing relationships with seniors in the Westford area including working with the senior center and J. V. Fletcher Library to bring them educational presentations and speakers on a wide range of topics. Our residents also love visiting local places of interest for programming including The Butterfly Place, and Kimball Farm, and enjoy regular visits from students at Nashoba Valley Technical High School as part of our intergenerational programming.
Access to Outdoor Spaces is Good for Your Health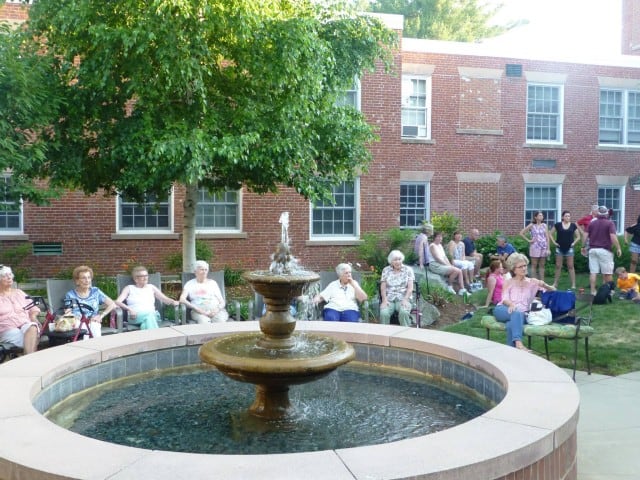 Now more than ever, it's important for seniors to get outside and socialize safely with friends. Nashoba Park offers residents luxurious outdoor areas including an enclosed outdoor patio and courtyard, which is also a Certified Wildlife Habitat. Building and maintaining a connection with nature is a major focus of our programming because we know it has a host of health benefits:
Getting outside improves sleep, mood and energy
Taking a break in nature can improve memory and cognitive function
Spending time among trees and plants can boost your immune system by lowering the cortisol stress hormone, pulse rate and blood pressure
Just 10 to 20 minutes a day of exposure to sunlight boosts vitamin D which can protect against osteoporosis, several cancers and heart disease
The Vet's Aid & Attendance Can Offset Assisted Living Costs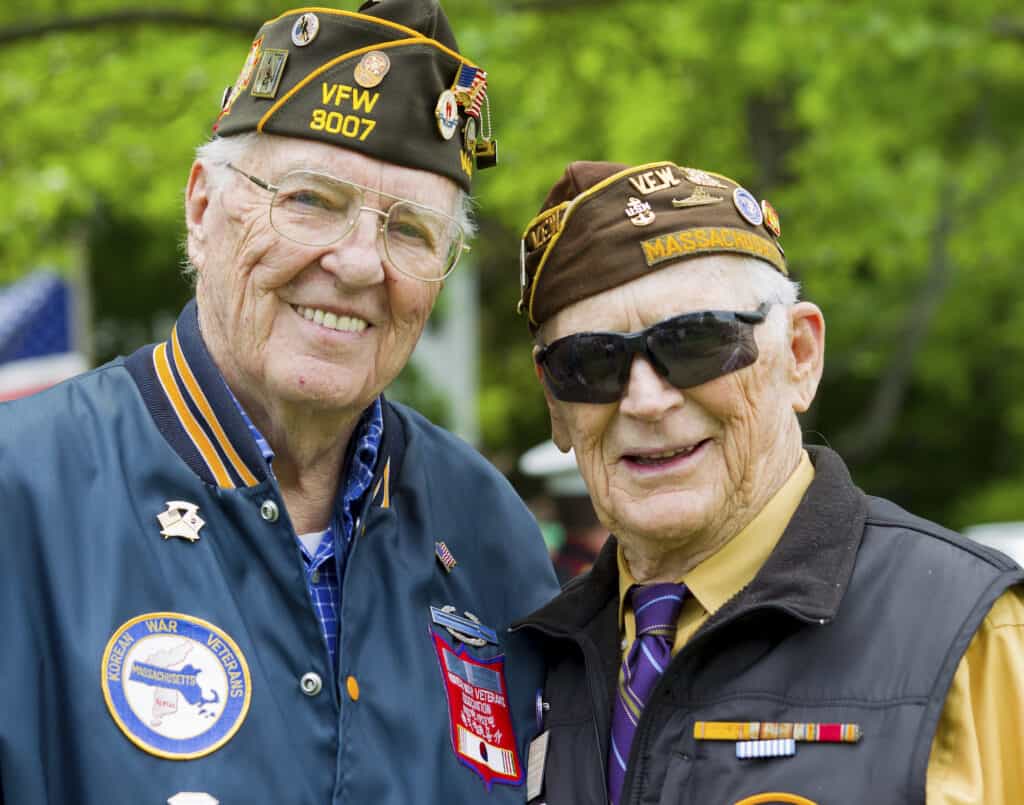 The Department of Veterans Affairs provides an Aid and Attendance Pension to eligible veterans and their spouses which can help offset the cost of assisted living, home health care or a nursing home. If you qualify, veterans can receive up to $2,230 per month, and surviving spouses can receive up to $1,228 per month.
Nashoba Park is proud to partner with a local company to offer a free benefits consult to anyone looking to move to our community (an $800 value) to see if you qualify for this benefit. We want to help simplify what can be a lengthy and confusing qualification and application process and help our residents get the maximum possible benefit. If you are interested in learning more and to get the process started, please speak with our Executive Director, Libby Mattei. The average time between initial application and approval of benefits is four months, so don't delay!
Nashoba Park serves seniors in Ayer and the surrounding area including Westford, Groton, Harvard, Acton, Littleton and beyond!