Real Stories from Concord Park Residents & Families
---
"I will be forever thankful to Concord Park."
"I can't believe that I've been at Concord Park for 7 years! I credit the kindness and supportive staff for my longevity. At Concord Park, I can be alone and read, hear Beethoven played by my favorite pianist, participate in crafts, and enjoy good food. I feel very safe and comfortable here. I gave up my apartment and car to come here and I never looked back! I feel really content, happy and at ease here at Concord Park."
Jean Diamond, Resident
"The staff is caring and professional, responsiveness to concerns and feedback is immediate and thorough and the food is exceptional. My Mom has been there 7 plus years and still going strong. I will be forever thankful to Concord Park and their compassionate staff!
Laura Diamond, Jean's daughter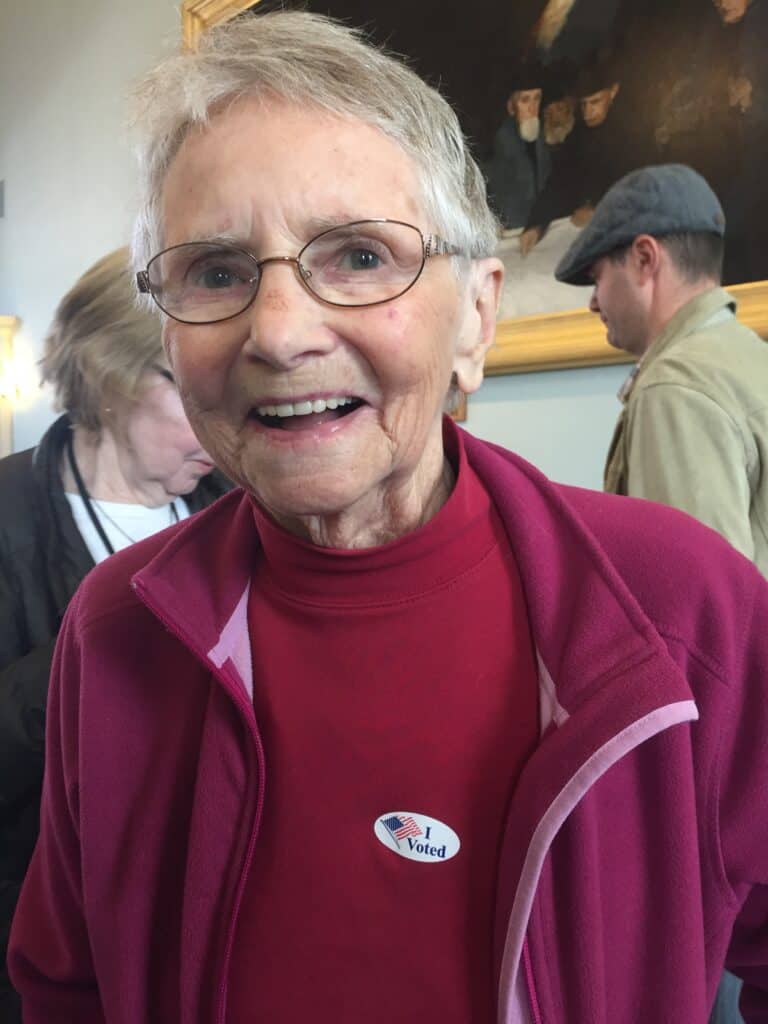 ---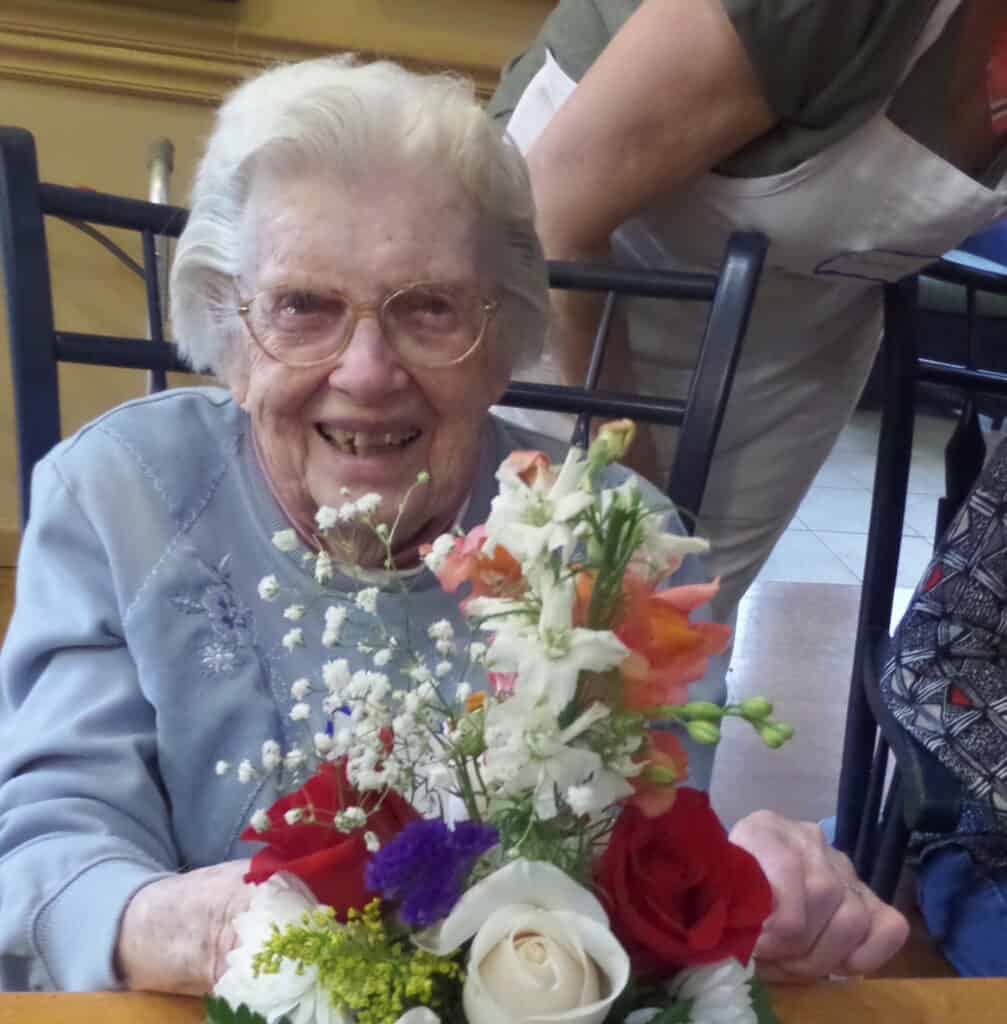 "You couldn't find a better place."
"You couldn't find a better place. You can be alone or you can go out. There is always someone to see or something to do. You are not isolated here. The staff is so nice, they are all my second family and I really mean that."
Kay Cook, Lincoln, MA
Concord Park Resident
---
"Knowing she's always safe is proving to be priceless for me."
I think Mom is doing wonderfully living in Compass. She loves her new room and we managed to fit everything in, so that was good. It's very open and bright, yet cozy. Mary just emailed me the calendar, and there's so much going on there in June. Mom is really fitting in, and has already told a couple of her friends to be quiet during the movie………haha. But that's a good thing. And knowing she's always safe is proving to be priceless for me.
Thanks again for continuing to take such great care of her.
Regards,
Kathy Harding, Maynard, MA
---
"I was so impressed…"
"I was so impressed and delighted at how well you and your staff helped my client to settle into Concord Park by "meeting him where he was at." His success while living in your unit is a testament to how effective a behavioral intervention can be with dementia, rather than medicating the behavior. Before the move, I was concerned about his transition from home to the memory support unit, but you and your staff connected so well with him that he settled in quickly. Your patience and attention to detail are exquisite. Thank you for providing such excellent care for all of the residents."
Elizabeth Savage, MSW, LICSW, CMC,
Clinical Supervisor/Life Care Manager LifeCare Advocates
---
"I really love it here."
"I really love it here. It's not perfect, but there are people to talk to and things to do." Never thought I'd hear that from Mom. Thank you!!!
Mom liked the talk/presentation today. She went to Europe in college in the 50's and the book that was presented reflected her experiences. It's so great to call Mom and have her full of things to talk to me about, rather than just listening to what's going on in our lives.
Gratefully,
Margit Griffith, Lincoln, MA
---
"So much individual attention and care."
Our loved one has since passed, but during her stay at Concord Park it was a wonderful experience. Being on the memory care side she received so much individual attention and care. The program director Dan was worth his weight in gold — if he saw our loved one was stressing out he would take her away, redirect her and calm her down. When our loved one was on hospice at the hospital the director of residents came to the hospital to check in. The staff were all extremely passionate and all around it was a great experience.
Carol, daughter of former resident
"At this point, we feel like family."
"September is a special month for the Grason clan, we celebrate four birthdays and two anniversaries. This year my sister Kathy Ramon arranged with Bonnie for us to use the activity room on September 6 for our celebration. Joan MacIver was the friendly face who checked in often to see if we needed more of anything. She represented your wait staff well and we appreciated her professional demeanor and obvious rapport with Mom. We have thanked Bonnie for facilitating the use of the room and suggestions of what we might need that Concord Park could supply.
Mom has been at Concord Park since 2008, at this point we feel like family."
Thanks again,
Doris Grason Shaw
For The Grason Clan
---
"It's a really nice set-up here!"
"My granddaughter is nearby and she comes and visits. We love to walk around the grounds. We walk together all the way down to the river and back. I have to say it's a really nice set-up here, it really is!"
Edna Camuso, Groveland, MA
Concord Park Resident