Originally published in The Concord Bridge.
Concord Park Senior Living held a flag raising recently to celebrate achieving Purple Flag for Dementia Care accreditation. Concord Park is the second community outside Connecticut and the fourth Senior Living Residences community to become Purple Flag-accredited as part of the organization's system-wide implementation of the program.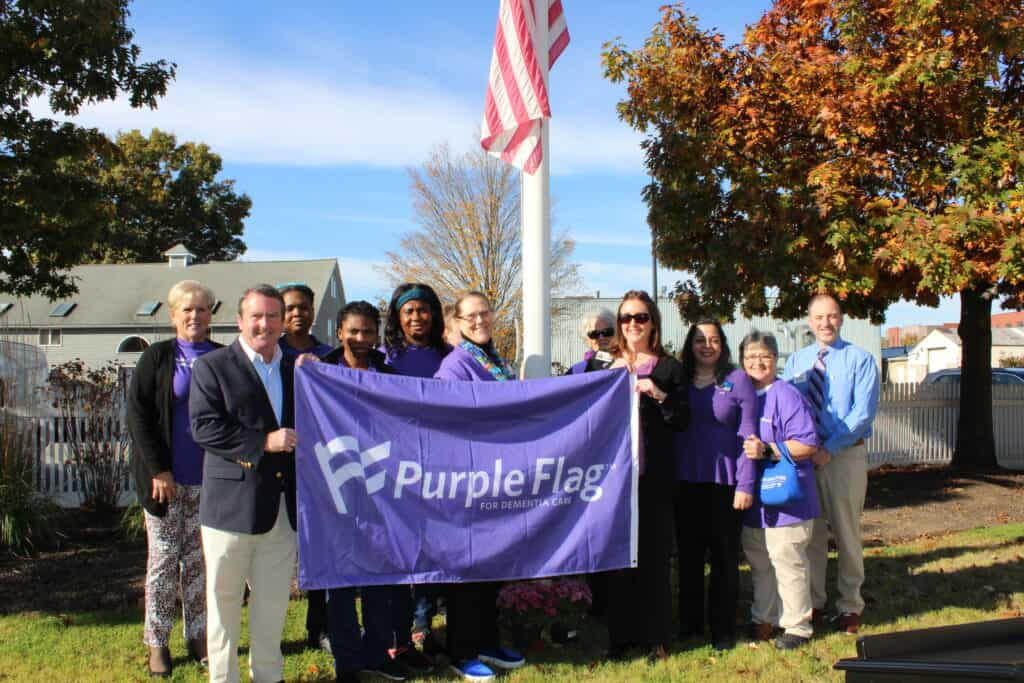 "We are extremely proud of our team for achieving this honor," said Concord Park Executive Director Natasha Heimrath. "This flag is a symbol of what we do every day, day in and day out, and our promise to provide the best possible care to seniors. Thank you to Purple Flag for this incredible recognition." 
Purple Flag for Dementia Care is a collaboration between the Institute for Senior Living Education and the Connecticut Assisted Living Association. The program's standards evaluate an organization's capacity to provide collaborative care in a safe, functional and respectful environment, ensuring high quality care and overall quality of life for residents. As part of the evaluation process, Concord Park had to demonstrate adherence to 60 best practice standards and training outlined by Purple Flag for services provided to individuals with Alzheimer's and other dementias. Concord Park is now among the 13 Purple Flag communities and counting that have met the standards to elevate care quality for all residents.
The flag will now fly in front of the community as a symbol of excellence in dementia care.