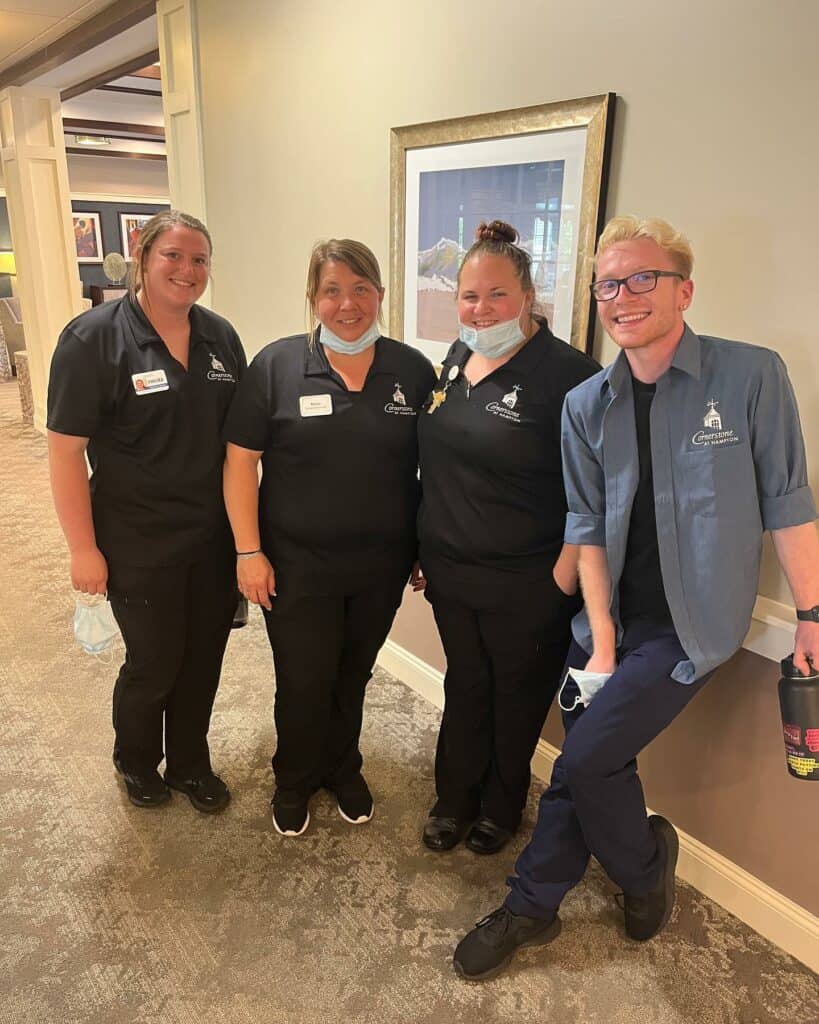 HAMPTON, NH— Cornerstone at Hampton gave their thanks to their Resident Care Associates in honor of National Nursing Assistants Week. 
The community set up a Chinese food lunch and decorated custom tumblers to give back to their dedicated caregiving staff. Streamers and colorful posters adorned the walls, and associates were delighted at the sight of the colorful gifts and array of food.
Nursing Assistants Appreciation Week was held from June 16-22 this year, featuring the theme "I'm Still Standing" in connection with an arduous two years under COVID-19.
"It's been a challenging couple of years, but our caregivers have had our backs through it all," said Executive Director Katrina June. "We couldn't be more grateful for their constant dedication, care, and love. They make sure that our residents have the best possible quality of life here at Cornerstone, and they do an incredible job."