Discover Cornerstone at Milford Assisted Living and Compass Memory Support Community
Spend your summer on our patio!
Cornerstone at Milford is a vibrant senior community is nestled on the site of the former Greenleaf Farm. Located on RT-109 and just minutes from I-495, Cornerstone is close to shops, restaurants, banks and pharmacies and a walking trail.
In addition to our small apple orchard, Cornerstone's outdoor space also includes a continuous and paved illuminated walkway passing by our garden gazebo, a dining patio right off of the Café, and raised garden beds featuring seasonal flowers and herbs. We call our backyard a "secret garden," as it's an unexpected treat in the middle of Milford's bustling shopping district!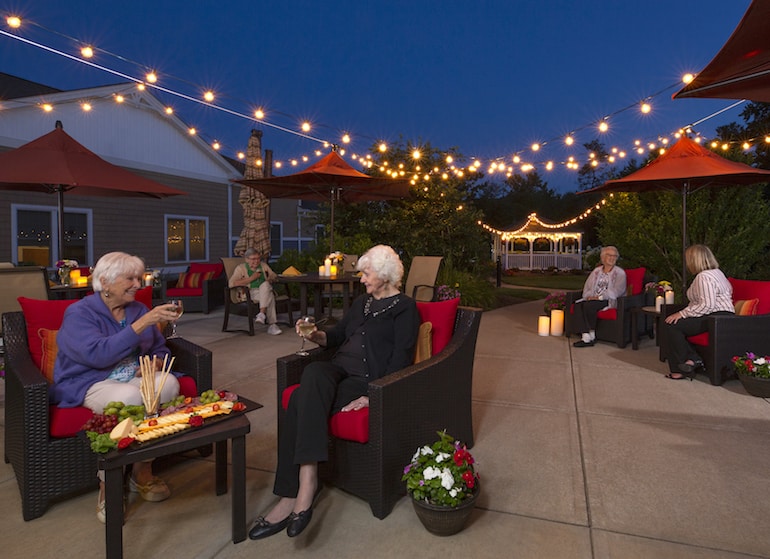 Peek at our outdoor spaces and adventures
Want to learn more about Cornerstone?
We are welcoming new residents and are available to speak with anyone who wants to learn more about our community.
Call or text us at 508-473-0035
Live chat us using the yellow bubble in the bottom right corner of the page
Email our Executive Director, Beth Patras, at bpatras@cornerstonemilford.com