Staff Directory
Terri Guenard
Executive Director
Sarah Starkweather
Director of Community Relations
Michelle Spindler
Director of Business Administration
Desiree Figeroa
Resident Care Director
Kristina Konieczny
Director of Compass Programming
Molly Spindler
EnrichedLIFE Director
Kevin Carney
Director of Dining Experience
Eric Field
Director of Building and Grounds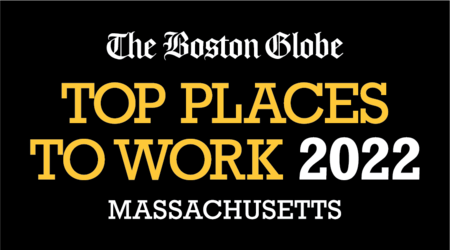 Senior Living Residences is honored to have been named the #4 Top Place to Work in Massachusetts by the Boston Globe. We are so grateful to our incredible associates, whose hard work, ideas, and dedication made this achievement possible.
We asked associates…
What is the most rewarding part of your job?
I love it all! Sharing in my residents lives, knowing that what we do and why we do it brings peace of mind to their families. Being able to spend every day with the most devoted, caring hardworking staff anywhere brings me great joy. We are truly a family, who lives, loves and cares for each other.
-Terri Guenard, Executive Director
---
"The most rewarding part of my job is without a doubt working with the families, from the first time we meet and they share their fears, their anxieties, their worries and their hope. We get to know them more as we guide them through the process, we welcome them in the community when they visit their loved ones. It is so rewarding when they call with a huge sigh of relief and say thank you for making the loved one happy and keeping them safe. They really do become part of our family."
-Sarah Starweather, Director of Community Relations
---
The most rewarding part of my job is when I step out of my office and spend time with our residents. I enjoy getting to know who they are and the lives they have lived and listening to their achievements. I can do my job anywhere but the residents and families make coming into work each day more valuable.
-Michelle Spindler, Director of Business Administration
---
"One of the most rewarding parts of my job is having the ability to connect with our residents and their families on such an intimate level. While we often meet under very stressful circumstances—being present as the residents and their families face serious challenges while learning to adjust to their new environment , and getting to witness the moments of them making friends and finding their place in the community, or helping them and their families through the end of life process—we get to know our residents very quickly and have the opportunity to play an important role in their lives and their families lives."
-Desiree Figeroa, Resident Care Director
---
"As a Director of Compass Programming, I interact with residents with advanced dementia on a daily basis, and I find the instances of effective communication with them immensely fulfilling. This communication is even more of value during times when a resident is struggling to express themselves and voice their needs. Fostering unique personalized relations with each one of them has proven to be extremely rewarding in the positive results it yields making them feel heard, understood, taken seriously and treated with respect and dignity they deserve."
-Kristina Sokolovska Konieczny, Director of Compass Programming
---
"The most rewarding part of my job is seeing the residents smile and say how happy they are at Forestdale! All residents have different interests but we're always trying new things to keep everyone involved! Not every activity or program is a 100% success but that doesn't matter, what matters is the fun and laughter we have during that time! Keeping the residents laughing and happy is our top priority and when we are successful with that my heart is so happy, and that is when I feel most rewarded in my job!"
-Molly Spindler, EnrichedLIFE Director
---
"The most rewarding part of my job is, not only creating tasty and satisfying meals, but the ability to incorporate a health style of cooking.  I also enjoy working with a great team of kitchen and dining staff who are constantly striving to improve the dining experience for our residents."
-Kevin Carney, Director of Dining Experience
---
"The most rewarding part of my job isn't just the satisfaction of seeing the residents' maintenance needs taken care of, although it does feel good to help, it's the daily interaction of hearing about their day or about their lives. Lots of residents here have lived an amazingly interesting life."
-Eric Field, Director of Building & Grounds
---