Discover Forestdale Park Assisted Living & Compass Memory Support in Malden, MA
Enriching Programs: Each Day Brings a New Adventure
---
At Forestdale Park, we know the desire to learn does not go away with age. That's why we treat each day as an opportunity to learn something new by offering a wide array of programs meant to keep residents active and engaged throughout morning, noon and night. If you visit our community, you may see adult education lectures in the Creative Arts Center, Brain Healthy Cooking demonstrations in the Bistro, or a musical performance in the Piano Lounge. Our EnrichedLIFE programs are tailored around our residents' hobbies and interests, providing you with opportunities to continue the activities you enjoyed at home or to try something new.
Forestdale Residents' Favorite Programs:
Culinary Club
Stories We Tell
Green Thumbs Club
Trivia Hour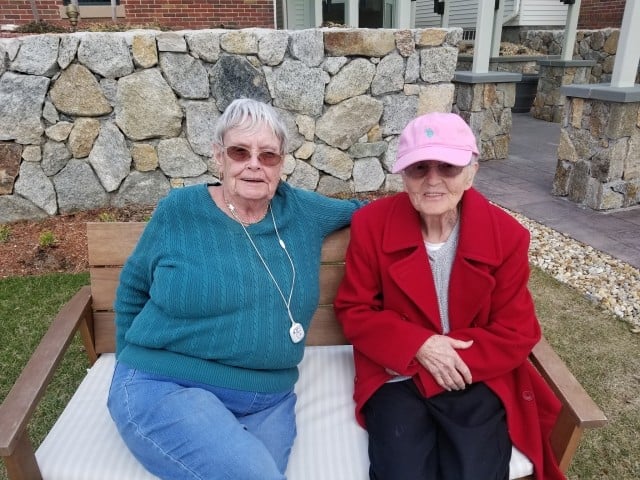 Forestdale's Award-Winning Dining Inspired by the Mediterranean
---
We have lovingly created our Brain Healthy Cooking program with the idea that eating well and staying active is beneficial at any age. As part of this program, we offer three restaurant-style meals daily that incorporate ingredients traditionally favored in Mediterranean regions. Closely following the Mediterranean diet has been shown to have a strong correlation with positive outcomes such as reduced inflammation, regulated blood sugar, heart health and even delayed symptoms of Alzheimer's disease. However, we empower our residents to choose what they want to eat, so we also have a menu of always-available items, and our Executive Chef seeks out residents' favorite regional dishes and finds creative ways to make them healthier (but still tasty, of course).
We partner with Oldways, a non-profit organization dedicated to nutrition education and the original creator of the Mediterranean Diet Pyramid, which allows us access to cutting-edge health studies as well as informative presentations that we share with Forestdale families and the general public.
Therapeutic Programming to treat the Symptoms of Memory Loss
---
With nearly three decades of experience in memory support care, our management company Senior Living Residences (SLR) of Braintree offers families what they value most—individualized care in a supportive setting meant to treat the symptoms of Alzheimer's disease and related dementia. Our Compass Memory Support Neighborhood® is a secure part of Forestdale Park that offers additional structure, support and safety to those residents who need it most.
Forestdale's Compass Neighborhood is designed like home with small-scale rooms and easy access to outdoor spaces, which enhance residents' confidence and feelings of autonomy as they move about freely. We also have designated program spaces for Compass residents that allow for more individualized attention and focus. Residents in our Compass Neighborhood also participate in our unique Reconnections program, a curriculum-based adult learning program based on research that cognitive stimulation may slow the progression of Alzheimer's. Participants are immersed each week into a fascinating course topic through photography, the arts, music, cuisine, and related objects and artifacts enable residents to "reconnect" with their own unique history, their peers, and the world around them.
Our Compass Memory Support NeighborhoodⓇ is affiliated with Boston University Alzheimer's Disease Center. Learn more about what this means for residents and their families »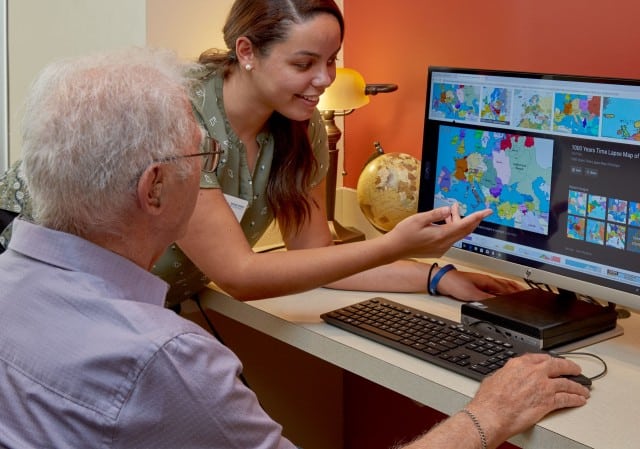 Short-Term & Trial Stays with NO COMMITMENT!
---
Forestdale Park is unique in the Assisted Living Industry in the sense that we offer a short-term / trial stay program with no minimum length. This means you can move into our community for whatever amount of time you need and take advantage of all we have to offer at a flat daily rate. Short-term stays are great for caregivers who need a break to recharge, for seniors who need transition time after a hospitalization, or for those who simply want to "test out" assisted living before making a larger commitment. Feel free to give us a call at 781.333.8903, and we'll tell you more about our short-term / trial stay program and why it might be the right choice for you or your loved one.