Volunteers of America & Forestdale Park in Malden, MA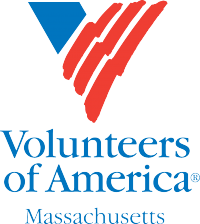 Forestdale Park Senior Living is the latest senior community added to Volunteers of America Massachusetts' portfolio.
Volunteers of America is one of the nation's largest and most comprehensive charitable nonprofit human service organizations, currently running more than 400 programs across the nation. From rural America to the inner-city neighborhoods in 40 states across the country, Volunteers of America designs and operates programs which address today's most pressing social needs, including the elderly, abused and neglected children, youths at risk, the homeless, and people with developmental and physical disabilities. Today, more than 16,000 full-time employees in partnership with more than 60,000 volunteers provide dedicated service to more than 1.5 million people across the nation.
Volunteers of America-Massachusetts has a rich 100-year tradition of service in the state. Forestdale Park comes as the newest VOA Mass senior community, joining sister communities Concord Park in West Concord Village, which opened in 2001, and Nashoba Park in Ayer, which opened in 2006.