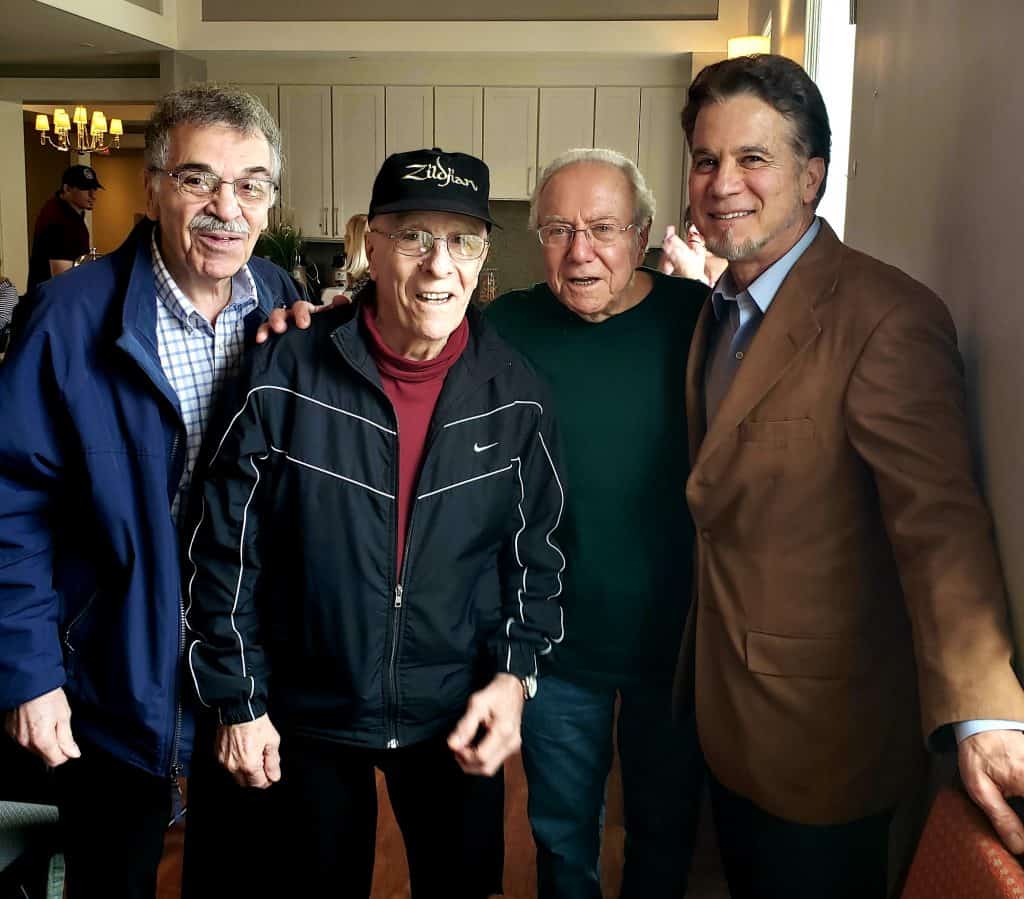 On April 27th, Forestdale Park Senior Living in Malden honored one of their residents, Fred Buda, with a Lifetime Achievement Award. A Fall River native, Buda has had a prolific music career and left quite a mark on the Boston music scene, holding positions including lead percussionist in the Boston Symphony Orchestra, set drummer for the Boston Pops, lead timpanist for the Boston Ballet Orchestra, leader of the All Star Jazz Pop Ensemble, alumnus of the Woody Herman and Herb Pomeroy bands, Yamaha Clinician, Zildjian Artist, and founder of his own Fred Buda Quintet.
In attendance at the senior community's celebration of Buda's impressive career and accomplishments were some of his former colleagues and students including Bob Winter, professor at Berklee College of Music and former pianist for the Boston Pops Orchestra; Violinist Jodi Hagen, member of the Boston Ballet Orchestra, Boston Lyric Opera Orchestra, Pro Arte Chamber Orchestra, and Boston Classical Orchestra; Jonathan McPhee, current Music Director for the Lexington Symphony and former Music Director for the Boston Ballet Orchestra; and Jeff Fischer, principal timpanist with the Boston Ballet Orchestra, Boston Lyric Opera Company, and the Pro Arte Chamber Orchestra of Boston.
With a degree in Music Education from BU, Buda is a self-taught drumming extraordinaire who found himself tapping away in the smoky jazz parlors of New Bedford during his teen years and part of the Navy Band during the Korean War. He can be heard on the theme songs of the children's programs Sesame Street and Zoom. Buda married the love of his life, Miriam, with whom he has two sons — Eli and David.