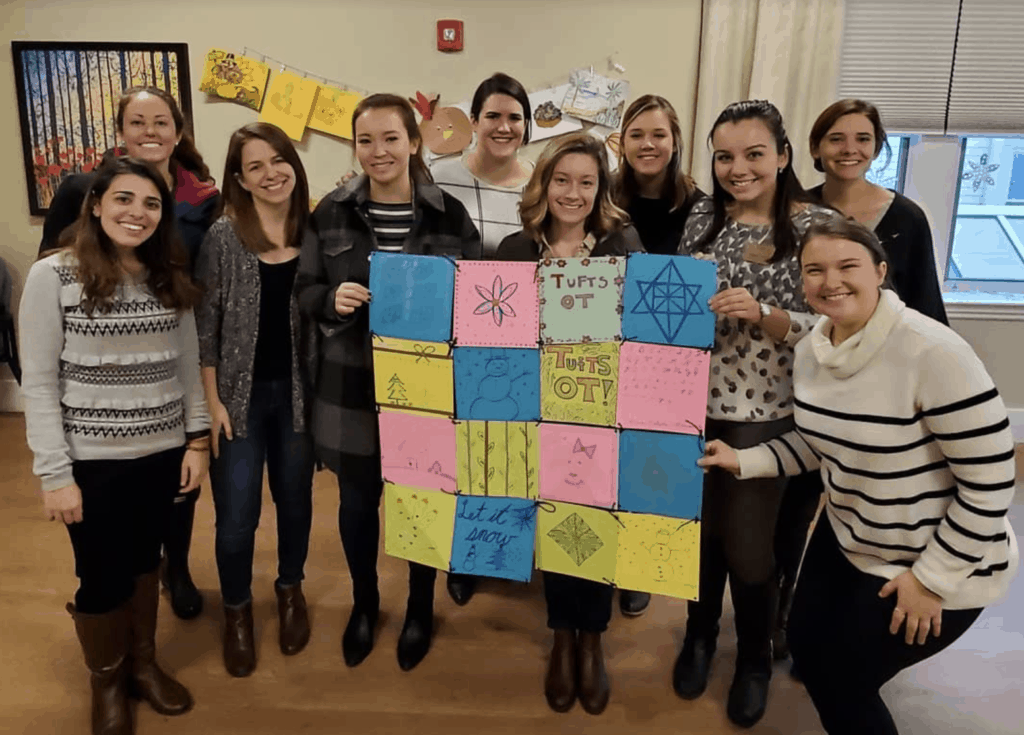 Forestdale Park Senior Living was chosen as the first Assisted Living community in Massachusetts to partner with Tufts University's Occupational Therapy Graduate Program, offering specialized programming to residents through Tuft's fieldwork program for Doctoral candidates.
Forestdale Park, which offers Independent Living, Assisted Living and Compass Memory Support, partnered with the university this fall to provide weekly on-site therapeutic programming for residents, led by students and overseen by faculty from Tufts. These specially designed activities, chosen by the students, helped the residents develop, recover, improve, as well as maintain the skills needed for daily living and working.
The partnership between the university and community also created meaningful, intergenerational friendships between the students and residents, who celebrated the end of the semester together with a small party organized by the OT program. At the party, residents participated in some of their favorite activities from previous weeks and the group worked together to create a "friendship quilt" to display at Forestdale Park.
"Forestdale Park was honored to be selected by Tufts University to participate in their Occupational Therapy Graduate Program," said Sarah Starkweather, Director of Community Relations at Forestdale Park. "Our residents greatly benefited from their interactions with the students and are looking forward to working with them again next semester!"
Meredith Grinnell, a Professor in the Occupational Therapy Graduate Program at Tufts University who oversaw the students during their visits to Forestdale Park, said that the students really enjoyed their work with residents at the Assisted Living community.
"Their experiences with the residents were really positive," said Grinnell. "Their interactions with the residents this semester have led to really thoughtful conversations in the classroom."
For more information on Tufts University's Occupational Therapy Graduate Program, visit https://as.tufts.edu/occupationaltherapy/.