At this year's SLR Holiday Party we introduced the Pillar Trophies to recognize communities with exceptional commitment to our Right Values. Communities submitted nominations telling us how they embody our values. The SLR corporate team shared accounts of what they've witnessed in the field to determine the winners.
INTRODUCING THIS YEAR'S WINNERS
"Best Commitment to Resident Quality of Life" – Compass on the Bay
We notice associates from every department going out of their way to make a resident feel special.Compass' staff makes concerted effort to learn resident's unique qualities and preferences and caters to people individually.Compass on the Bay offers a warm atmosphere where residents are treated like family.Program Directors practice dynamic programming that promotes education, art, and spiritual opportunities for residents with a wide range of cognitive abilities.
Specific examples:
Dining staff makes homemade meatballs and spaghetti for one resident each day-just how he likes it.Personal care associates found out that a resident (who is no longer communicative) was a very talented pianist. RCAS sat her in front of the piano and she played beautiful and difficult songs from memory. Other residents enjoyed her concert so much that this has become a regular event and a powerful experience for the pianist and audience.When a new resident did not receive a warm welcome from others, COTB arranged a resident forum about "bullying" and cleverly helped residents arrive at a better attitude towards the newcomer.Almost every time anyone visits COTB you'll find the reception staff engaging with residents as if they were best friends.
"Best Commitment to Valued Associates" – Methuen Village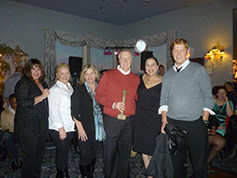 In Greg's words, "We recognize that our success depends on our associates' commitment to providing the highest quality of service to our residents. Our management team continuously honors that commitment."Methuen Village has a practice of thanking associates on-the-spot when a right value in action is witnessed.Methuen's management discusses right values at daily staff meetings.A monthly award is given to the associate who best demonstrates our right values. Past awards given away have included plaques, gift cards, flowers, and premier parking.Community contributes to "Caregiver's Fund" established by Methuen family members. This Fund gives scholastic scholarships and emergency aid to associates.
"Best Commitment to Innovation"- Compass at Hopkinton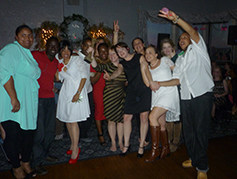 Some of our best and most widely-used innovations continue to come out of Hopkinton.The sense of leadership at Hopkinton fosters a collaborative environment where associates, residents, and families are encouraged to contribute ideas and talents."If These Walls Could Talk" is an example of an inspiring program created by Compass at Hopkinton. This program consists of artwork in an interactive gallery setting designed to provide stimulating conversation, contemplation, and enjoyment through posted questions.Hopkinton has a strong commitment to promoting each resident's abilities through programs that enhance their sense of pride.Compass at Hopkinton created an innovative approach to this year's SLR spirit contest by
"paying it forward" to a local school in need which involved residents, associates,
and the local community coming together to help.
"Best Commitment to Integrity"- JFK Apts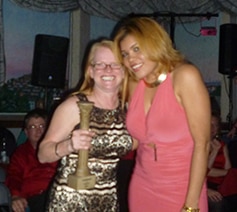 This small but mighty team of 5 makes no excuses when it comes to enhancing resident quality of life and delivering on a promise.Each member of the team wears many hats and makes the most of their resources to help a unique resident group, some with mental illness and severe disabilities.Sandra works with various affordable programs all of which demand meticulous paperwork, numerous audits, and great attention to detail and integrity to maintain compliance.From paper to people, the team at JFK apartments embodies integrity in their day to day work which is how they have been so successful overcoming any challenges.
"Best Community Spirit"- Compass on the Bay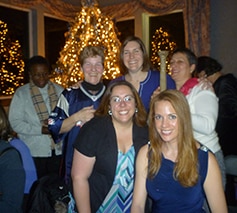 While singing "Oh Boston, you're my home…" in their performance to "Dirty Water" by the Standells, Compass on the Bay demonstrated everything they love about their hometown. Compass on the Bay had a lot of participation and a well-executed display of pride. Southie stole the trophy from the two-time champions at Neville Place but it was a tight competition among so many great performances!