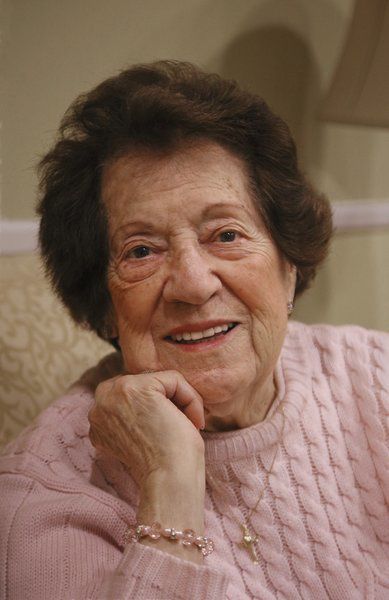 Merrimack Valley's oldest female veteran, 98, looks back on service, life
METHUEN — From a well-worn armchair in the Methuen Village retirement home, 98-year-old Theresa Skorupka smirked about the rebellious teenage decision that shaped her life.
During a time when her classmates were disappearing from school to join the workforce — including her three sisters — Skorupka refused. She earned a diploma from Lawrence High School in 1939.
"I graduated 'cause I was a rebel," she said. "It was the best thing I did. It opened doors."
The milestone made Skorupka eligible for the Navy. She enlisted by happenstance after spotting an Uncle Sam poster on Essex Street in Lawrence when she was 21.
Today, she is the oldest female veteran remaining in the Merrimack Valley, according to local veterans services officials. She has been honored in regional and national ceremonies for her service, which involved taking over work for men so they could go overseas.
She recently attended Methuen Mayor Neil Perry's inauguration as his special guest following their introduction on the campaign trail. Read more of Theresa's story in the Lawrence Eagle Tribune >>