Creating & Celebrating The Arts
At Senior Living Residences' Assisted Living communities art in all its forms is created and celebrated from painting to poetry to music to hand-made crafts.
Our professional programmers in our EnrichedLIFE, ConnectedLIFE and Compass Memory Support departments develop experiences, adventures and workshops for art seekers, lovers and creators. Art and music is woven into all of our signature programs, such as Grab Your Passport, Reconnections and our Discovery Learning Series. We host art shows and receptions for resident and visiting artists, welcome the public to our many concerts, and travel to local museums, exhibits and music venues.
Newcomers and guests are invited to join with us on a journey of self discovery, creative expression and joy!
Art Programs & Galleries
Our communities host an abundance of expressive arts programs and showcase resident and guest artists in our galleries. Here is a sampling:
The Reunion Project celebrates older women with gorgeous portraits and their life stories. Compass on the Bay, Standish Village and Goddard House are showcasing this unique photography series.
The newly installed Sandpiper Gallery at Cape Cod Senior Residences, Gallery M at the Goddard House in Brookline, and other galleries at The Cambridge Homes and Forestdale Park features rotating exhibits of "artists in residence" and visiting local artists.
Since 2010, when the PhotoVoice Program was first introduced at SLR's Compass Neighborhoods, residents' photographs and narratives have been exhibited internally and at local Arts Centers, senior centers and libraries to help create a forum for dialogue, awareness and solidarity with individuals living with memory loss who are often forgotten or misunderstood by society.
Neville Place's light-filled art studio overlooking Fresh Pond is the perfect place to paint and craft. Resident artists participate in the City of Cambridge Art Council's Annual Open Studios event.
Opening Minds through Art (OMA), an award-winning intergenerational art-making program founded on the fact that people with dementia can express themselves creatively, is offered to residents at the Goddard House.
Residents learning about the Impressionists and other genres in our Reconnections and Discovery Learning Series programs see art come to life in visits to world renowned museums like the Museum of Fine Arts in Boston.
Each year, the Hampton Arts Network, including Cornerstone at Hampton, creates colorful pieces of art and vibrant floral arrangements for the Art in Bloom series. The art on display is then interpreted by the Hampton Garden Club during a gala evening for the community.
Residents also enjoy taking in popular culture during their outings, such as the recent Downton Abbey exhibit.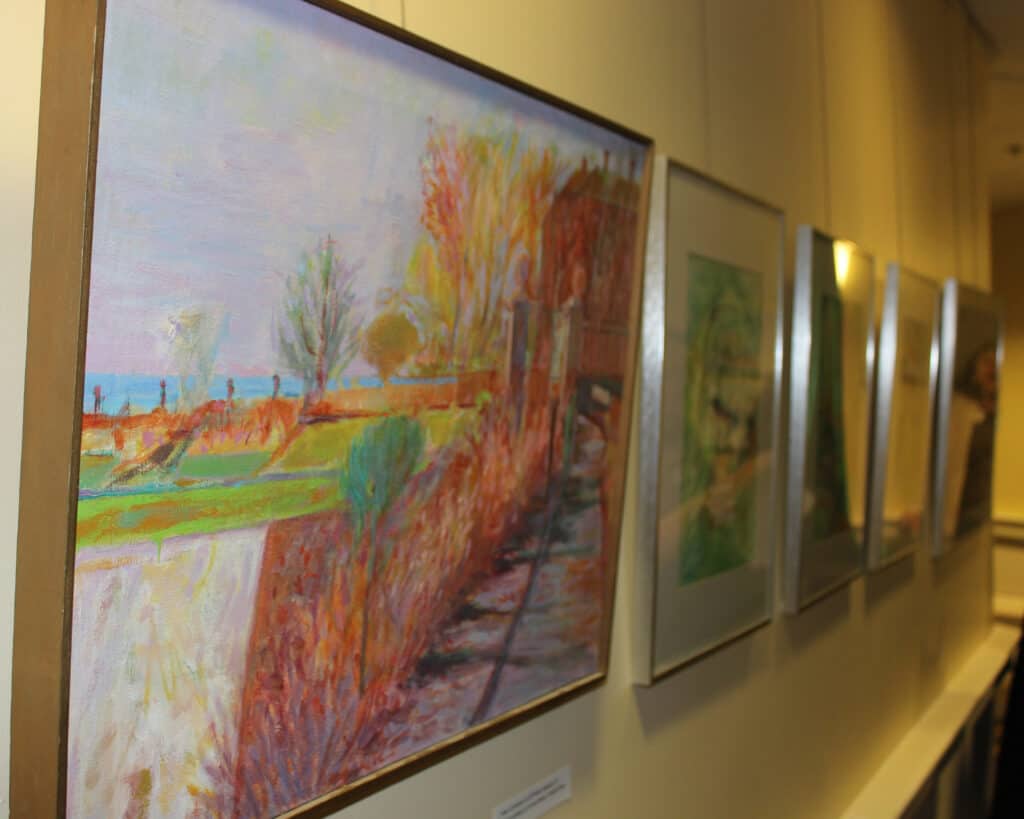 "Every child is an artist. The problem is how to remain an artist once he grows up."
– Pablo Picasso
Music Programs & Entertainment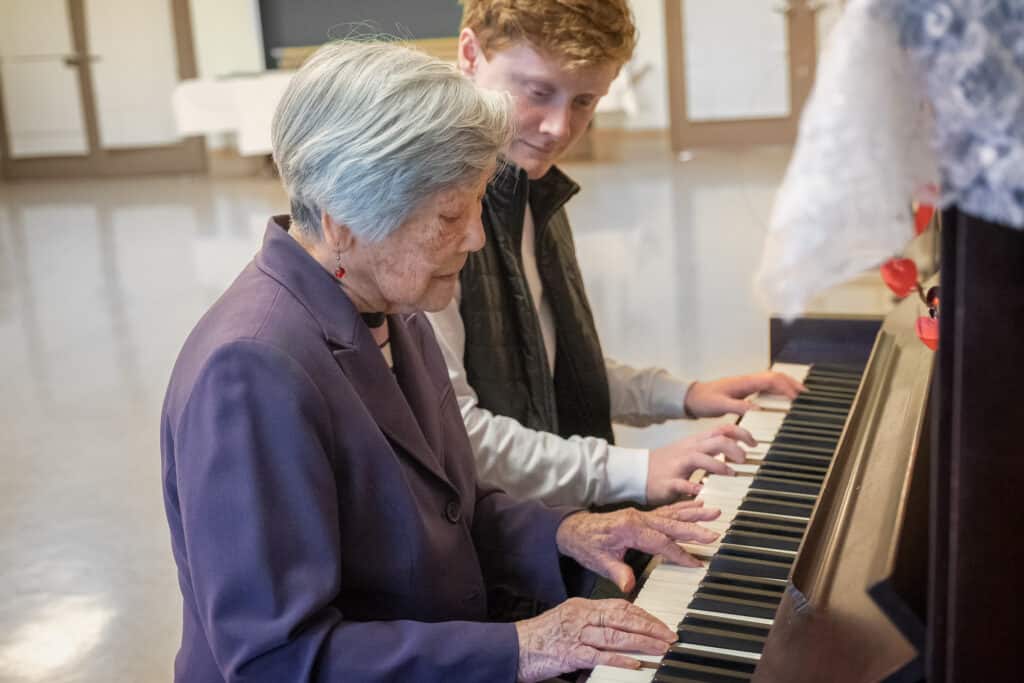 Music is a staple of daily life at our communities. Our residents have taught us that a love of music never grows old. We encourage residents to embrace their inner musician and we provide many opportunities for residents and guests to be moved by music. Here is a sampling:
The Cambridge Homes' partnership with the Longy School of Music brings students into the community all year long in a creative and meaningful series called "Music as a Healing Art"
Other communities are also fortunate in partnering with excellent educational institutions through internships and music therapy programs, such as the collaboration between the Goddard House and Berklee College of Music for their "Making Music Connections" course for residents with Alzheimer's disease
We share our love of music widely with our residents' families, friends and neighbors inviting them to concert series hosted by our communities. Heights Crossings, The Cambridge Homes, Nashoba Park and Compass on the Bay have hosted widely attended summertime Concerts in the Courtyard
Our EnrichedLIFE Directors like to take advantage of the many musical venues near their communities for trips to concerts. We have supported and partnered with the world renowned Boston Symphony and New England Conservatory of Music, as well as smaller local venues like Indian Hill Music in Littleton, MA
All of our communities regularly host visiting musicians from classic pianists to Elvis impersonators to chorale groups and dance troupes. Communities form their own resident choirs and have fun producing lip synch videos
To bring music alive for hard-of-hearing seniors, some of our communities including Compass on the Bay, have implemented a group listening system with wireless headsets that help residents hear more clearly during musical events, as well as group discussions, movies, presentations and activities. Senior Living Residences' commitment to use this new technology addresses a big problem among the elderly – hearing loss has been linked to mental decline, social isolation and depression.
Because artists and music lovers of all ages don't take themselves too seriously, check out our lip synch videos!