HomeKook'd Committed to Giving Back During Difficult Time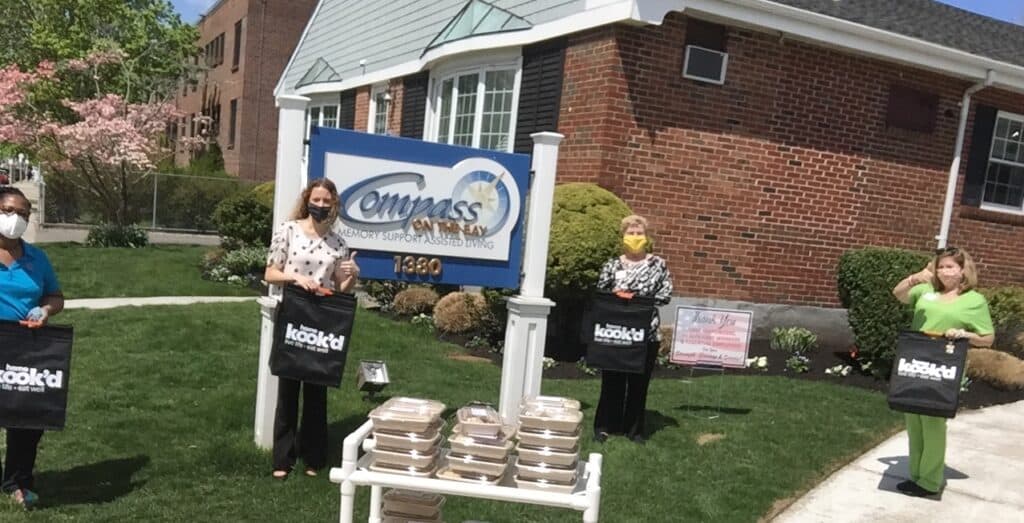 Boston, MA — HomeKook'd is leading a new initiative to deliver free meals to front-line senior care workers who are putting their lives on the line to care for our seniors in communities. They are currently raising funds through a Go-FundMe campaign to cover the cost of supplies while donating kitchen and delivery labor to provide the individually packaged heat & eat meals to senior care workers.
"During this unprecedented time, we want to show our gratitude to the care-givers in senior care communities by delivering entrée care packages for them to enjoy," said Matthew Camp, President of HomeKook'd. "These professionals are faced with a choice every day; stay home and limit their risk of infection or take that risk and go to work to provide the necessary care for our loved ones and the HomeKook'd team wants to show our support. We want to shine a light on those making these difficult decisions, every day."
A recent recipient of HomeKook'd's generosity was Compass on the Bay, a Memory Support Assisted Living Community located near Carson Beach in South Boston. HomeKook'd delivered their heat and eat entree care packages to the staff at Compass.
"Our associates are some of the most dedicated, passionate and brave individuals I have ever worked with," says Jenna Petrenko, Compass on the Bay's Executive Director. "We are trying to find as many ways as possible to give back to them for the hours and sacrifices they are putting in to care for residents and keep them safe – and we want to thank HomeKook'd for helping us do that."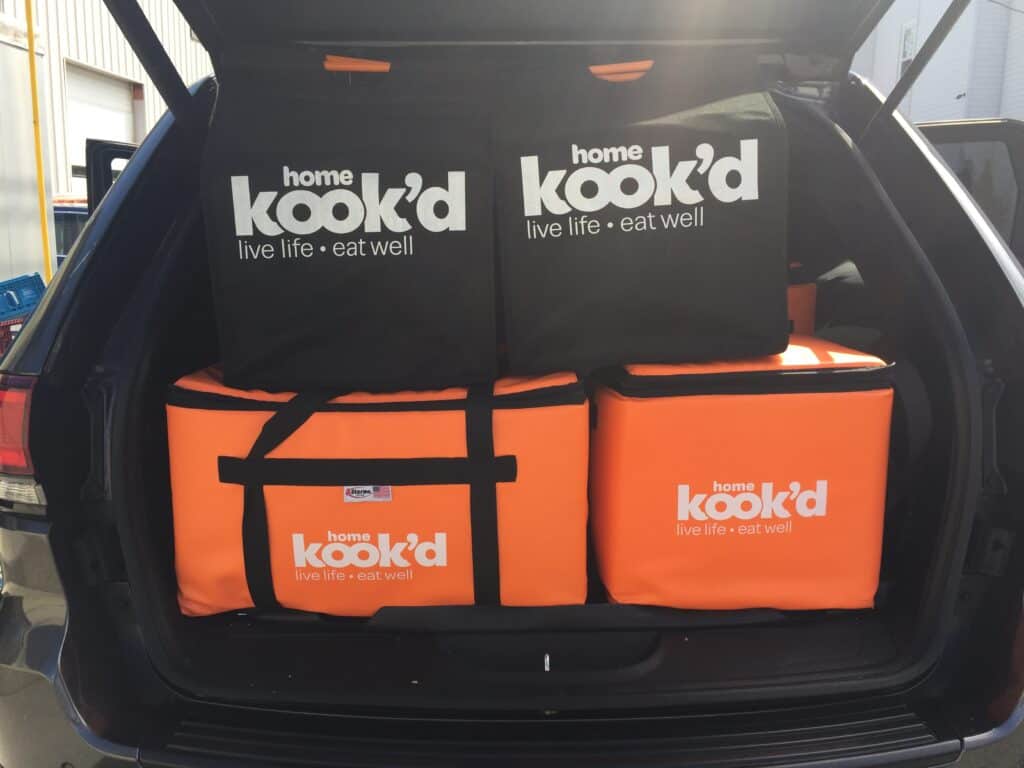 Safe, Delicious Meals for Senior Care Communities
HomeKook'd fits seamlessly into any care system, by focusing on effective ways to produce food and manage nutrition. Using their Listen, Learn, and Enlighten approach, HomeKook'd develops programs that can easily adjust and adapt in troubling times like these."It's a challenging time for meal service in senior communities," says Correna Lukas, VP of Partnerships. She goes onto mention, "These administrators, caregivers, and staff are on the front lines of this pandemic and we want to support them. Thankfully, our expertise and adaptability will mitigate their challenges and provide even more support. We provide a safe, alternative, and cost-effective way to ease the stress of operating within the current COVID-19 environment and are positioned to continue to assist when things settle back into the 'new-norm."
For more information, contact: Matthew Camp at customerservice@homekookd.com or (617) 209-9843. You can also visit the company's website at www.homekookd.com.
The GoFundMe Campaign is live at: Gf.me/u/xw5bph.