Compass on the Bay's Strong South Boston Area Connections
We value the strong connections we have within South Boston and our neighboring communities, including all of the neighborhoods of Boston and Quincy, as well as the cities and towns of the South Shore:
At Compass on The Bay, we believe that with our expertise comes a responsibility to educate families, professionals and the general public on all things related to cognitive impairment, and to actively fight the stigma of dementia through our Dementia Friendly Communities initiative. We are currently working with the following groups and organizations to help build Dementia-Friendly Communities:
We've been working with the City of Boston's Alzheimer's Initiative to bring the Dementia Experience to city employees, and have provided trainings and training materials to leadership groups including the city's Long Term Care Task Force and Senior Companions caregivers program.
We also have an active program with the Boston University School of Medicine's geriatric department. All of their fourth-year medical students have the ongoing opportunity to go through our Dementia Experience and Communications training program.
Contact Us to Learn More about
Opportunities for student interns in the disciplines of art therapy, social work, gerontology and occupational therapy
Our Brain Healthy Cooking presentation – a local favorite at area Senior Centers, Council on Aging agencies and for eldercare agencies — We will bring the presentation to you!
Volunteering
Join a research study or clinical trial with the Boston University Alzheimer's Disease Center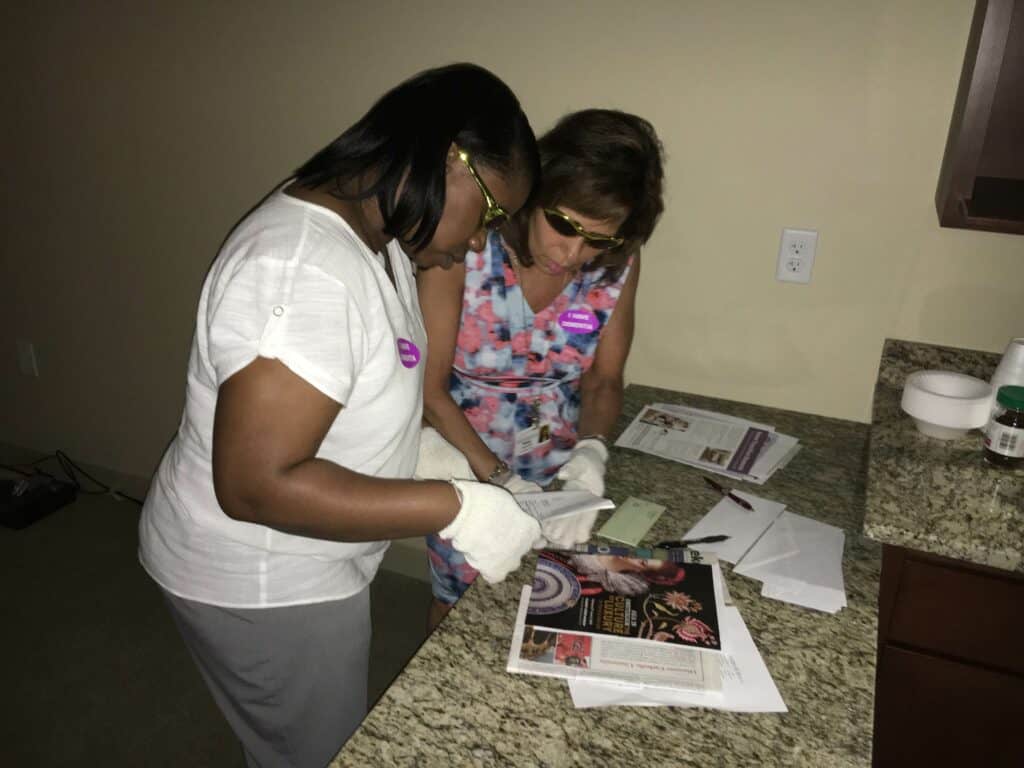 Medical Partners
In an effort to support our residents holistically, we partner with area medical providers who can bring their services directly to residents at Compass on the Bay including physicians, PT, OT and more.
VNA, Nursing, PT & OT:
Caretenders (617) 332-5015

Pathways Healthcare (800) 939-1855

Primary Homecare Specialities VNA (215) 635-3151
Podiatrist: Dr. Emily Curley, Main Street Podiatry (508) 533-3500. Visits our community every 6 weeks
Hospice:
Good Shepherd Hospice (617) 969-6130

Hospice of Massachusetts (617) 381-7015

Seasons Hospice (855) 812-1136

Old Colony Hospice (781) 341-4145
A Note For Eldercare Professionals
Health care professionals refer to our community, and our sister communities also managed by Senior Living Residences (SLR), with confidence! SLR's reputation, responsive assessment process and 100% commitment to residents for over 30 years is well known. Please email us at info@compassonthebay.com if you would like to learn more about SLR or Compass on the Bay. We look forward to meeting you!