Compass on the Bay: a South Boston setting that feels like home
Our community is designed like home with private apartments, small-scale community rooms and easy access to outdoor garden spaces, which enhance residents' confidence and feelings of autonomy as they move about freely. Other features incorporate the latest research on environmental design for those with memory impairment, including bright lighting, unobtrusive security systems and designated programming spaces.
Compass on the Bay offers a uniquely quaint setting that feels like home. With just 55 total residents, all in an easy-to-navigate 1-floor design, residents benefit from the close-knit feel of being part of a small, intimate community.
Compass on the Bay offers water view apartments with lovely views of Carson Beach and Dorchester Bay—you'll always be reminded of Compass' connection to South Boston.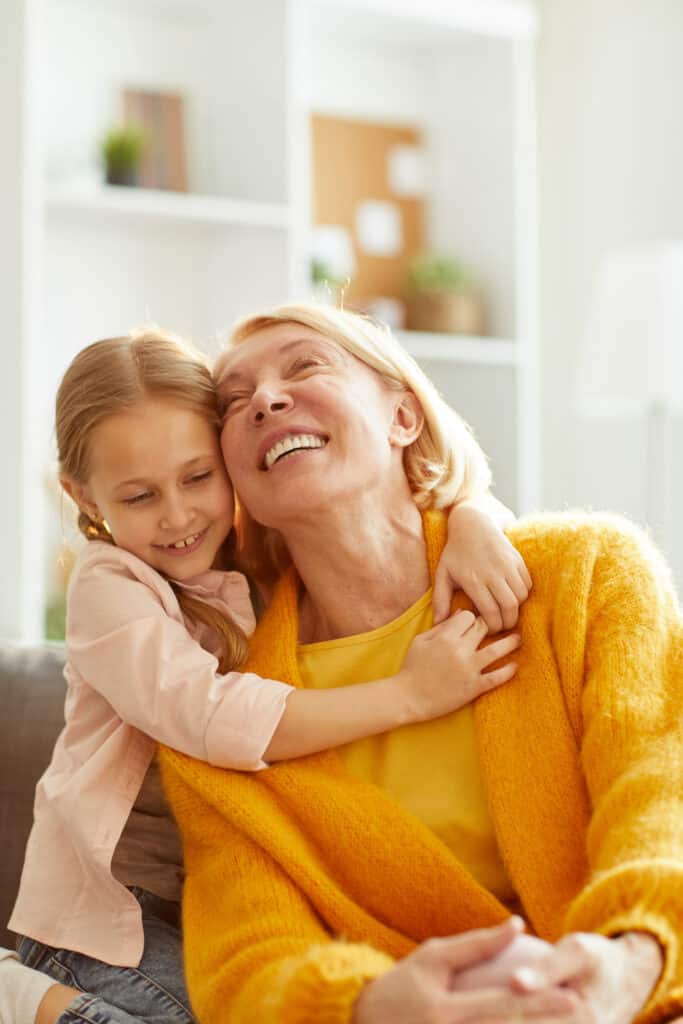 A Holistic Approach to Memory Care
---
Current research shows that social interventions may be as effective in treating the symptoms of dementia as current medications, and that diet, exercise and socialization play a major role in the prevention and management of Alzheimer's disease. Our memory support programming is tailored to those with varying levels of cognitive impairment—from Mild Cognitive Impairment to later stages of Alzheimer's or other dementia-causing diseases. Multi-track programming runs all day to address and serve residents where they are at cognitively.
In an open, failure-free and homelike environment, we guide residents throughout the day in confidence-boosting activities and help them to foster relationships and maintain independence. Residents benefit from a secure, intimate residential setting with a high staff-to-resident ratio and immersion in structured programming throughout the day and evening.
We also offer an innovative wireless headset system for residents with hearing loss, which has boosted participation in group presentations/discussions, movies and other activities.
Reconnections Adult Learning Program for those with Memory Loss
---
Compass on the Bay's "Reconnections" curriculum-based adult learning program was created by our management company, Senior Living Residences (SLR), and centers on the research-based concept that cognitive stimulation may slow the progression of Alzheimer's. The unique program also recognizes that individuals with memory loss still have the desire and ability to enjoy learning. Each Reconnections day, residents spend time exploring the weekly course topic through interactive presentations that may include music, visual arts, cuisine, discussion, technology and other experiential programs that help them to "reconnect" with their own unique history and the current world around them.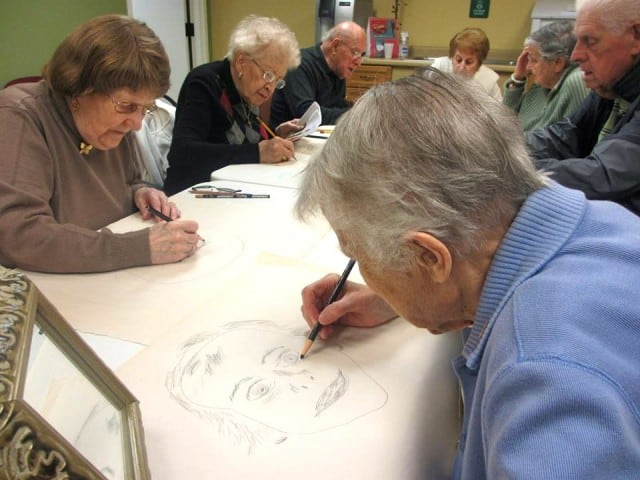 Compass on the Bay's Delectable Daily Menu
---
Our fine dining experience features menu variety, compassionate wait service, and healthy and delicious dishes featuring fresh ingredients sourced locally in season. Our dining department is lead by our own Executive Chef, Ken McCluskey who is not only highly talented and dedicated to creating all the best dishes that residents could want, he's also a champion of our company-wide Top Chef Contest.
Our daily menus also feature selections from the award-winning Brain Healthy Cooking Program which is largely based on the Mediterranean diet, which has been scientifically proven to boost overall brain health and cognitive function. The wide variety of "brain healthy foods" we incorporate into delicious recipes includes fresh vegetables and fruits, whole grains, spices, nuts, olive oil, eggs, lean meats, fish and seafood. Chef Ken uses these ingredients to create delicious and healthful seasonal recipes but also to create healthful variations of our residents' favorite traditional and regional recipes by substituting brain healthy alternatives for less wholesome ingredients like excessive salt, sugars and trans fats.
We also bring our Brain Healthy Cooking program outside the dining room as well. Chef Ken hosts a baking group every Tuesday for all residents, as well as monthly cooking demonstrations. Our weekly men's group and ladies knitting group always have baked pastries and hors d'oeuvres. In our monthly Resident Council Meetings, Chef Ken will attend and ask residents which menu items they would like to see more of. For residents' birthdays, we make sure to cook a resident's favorite meal and special birthday cake.
Short Term & Trial Stay Options at Compass on the Bay
---
Compass on the Bay offers a short-term and trial stay option that includes all the services and amenities available to our permanent residents. This program is designed for individuals who need temporary care and support during family vacations, when a primary caretaker must be away, or when recuperating from a hospital stay. You may even consider a trial stay to determine if moving to Compass is the right choice. Learn more about the benefits of a short-term stay »