Programming tailored towards your interests
At Senior Living Residences' Assisted Living communities we offer you ample opportunities every day to socialize, engage in learning, express yourself in art, and enjoy lively entertainment. From adult education to art & music to outdoor pursuits, the possibilities are endless. Each of our buildings was designed to enhance our programs and encourage social gatherings, and our programming directors develop robust calendars to appeal to a variety of individual interests and hobbies.
We also know that sometimes the best days revolve around simple pleasures like taking a walk outdoors, visiting with family, reading snuggled up in a blanket, or pursuing some quality "me" time in a yoga or a slow stretch class, quietly planting in our community garden, or getting pampered at one of our full-service salons. Although the possibilities are endless at Senior Living Residences' assisted living communities, how you decide to spend your day is your choice.
Two Engaging Programs
Because we want to engage each and every resident in the pursuit of your individual interests, at your comfort level with people you enjoy being with, we offer two distinct programs – our signature EnrichedLIFE experiences and adventures is available in all of our Assisted Living communities, while our new ConnectedLIFE program, designed for assisted living residents with early memory loss, is available in some communities. Please read more about these programs to see which one is best for you and click here to see which communities offer the new ConnectedLIFE program.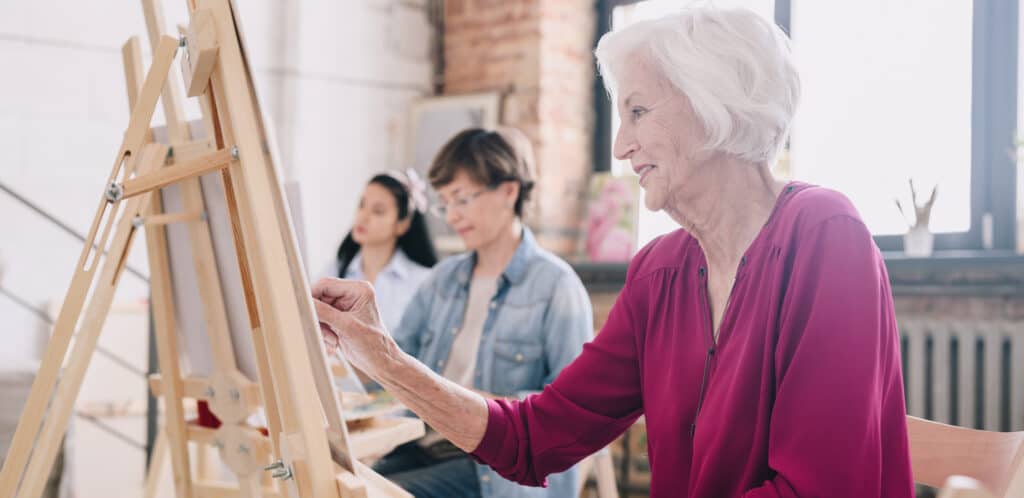 Two Options for Lifelong Learners
The Pursuit of Knowledge and Enrichment is at the Core of our EnrichedLIFE Program
Our research-based lifelong learning, arts, music, fitness and nutrition programs help seniors stay sharp, social and independent. We offer programs and experiences that inspire seniors to continue the activities and hobbies they enjoy and to try something new.
---
Promoting Confidence & Independence, Slowing the Progression of Memory Loss
At Senior Living Residences, we put our 30-year history of experience and innovation in Alzheimer's care into ConnectedLIFE. This program supports individuals living in our traditional Assisted Living communities who are experiencing early dementia, Mild Cognitive Impairment or related cognitive issues to help them maintain their independence.
---
Lifestyle Perks
Recreation & Relaxation
Living in an SLR Assisted Living community guarantees that you will have ample opportunities to pursue some quality "me" time. We are sure you'll find something you like to do, whether it be yoga or a slow stretch class, walking club, planting in our community garden, or getting pampered at one of our full-service salons.
Services for Your Convenience
We offer an array of additional services and amenities at our communities that may be available for an additional fee:
Personal laundry services and additional housekeeping as requested
Additional meals for guests
Catering for special occasion family dinners and parties in our private dining room
Most of our communities offer a full service salon for cuts, color, styling and manicures, as well as barber services for men, managed by professional hair stylists and beauticians
Private telephone, cable TV and internet service
Other convenient services can be arranged, such as dry cleaning and newspaper delivery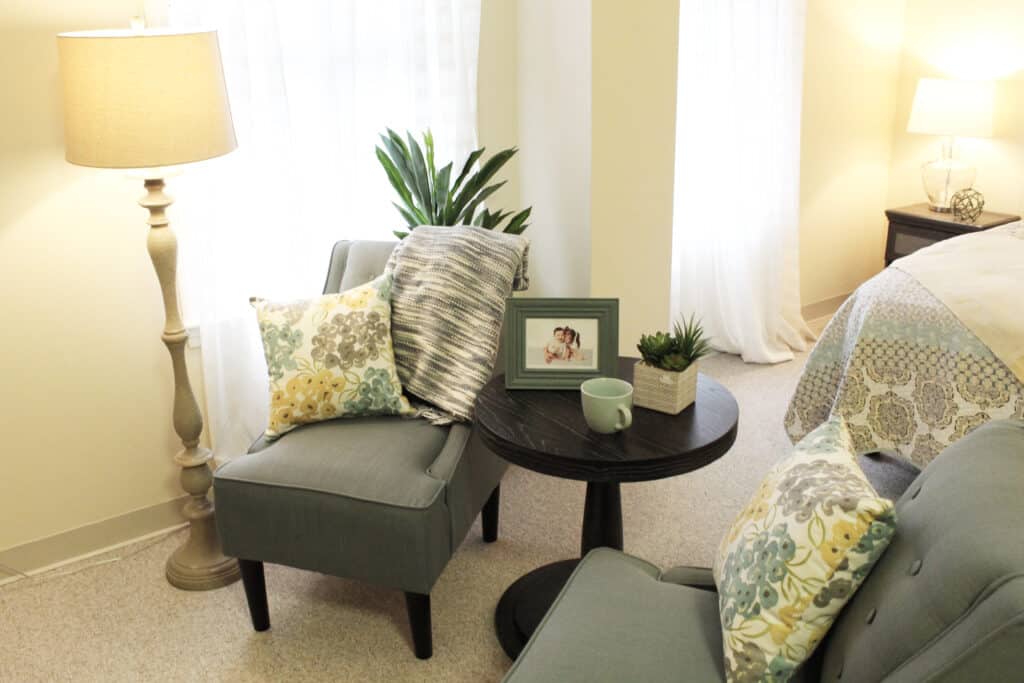 Your Apartment Home
Most of our communities offer both Studio and One Bedroom apartments. Some may also offer a two-bedroom option. All apartments offer:
Your choice of a variety of layouts and locations
Kitchenette with refrigerator and microwave
Bathroom with walk-in shower
Wall-to-wall carpeting
Individually controlled heating and cooling system
Emergency Response System
Pre-wiring for cable TV, internet and phone
Apartment maintenance and utilities
Pets in Assisted Living
When making the move to assisted living, many people want to know whether they can take their pet with them. Most of our communities are happy to have your pet move in as well! Learn more in our Pet Friendly Assisted Living Guide