All of us at Senior Living Residences are guided by 5 Right Values. These principles are the driving force behind why we do what we do. They are the reason we are a trusted leader in the assisted living industry. Our mission includes a bedrock commitment to value our talented and dedicated team of professionals.
VALUED ASSOCIATES
SLR promotes a rewarding work culture that values all associates, promotes teamwork, and encourages innovation.
How do we do this? Respect for everyone and open communication.
Our promises: We will value your insights and ideas. You can have input into the development of company-wide procedures and innovations. You will always be heard. We will support you at work and at home with benefits, training and advancement opportunities.
SLR is proud to have ranked #4 on the Boston Globe's 2022 list of Top Places to Work, based on direct input from our own associates.
With our Platinum SAGECare accreditation, we foster an environment of inclusivity, positivity, and self-expression for LGBTQ residents and associates.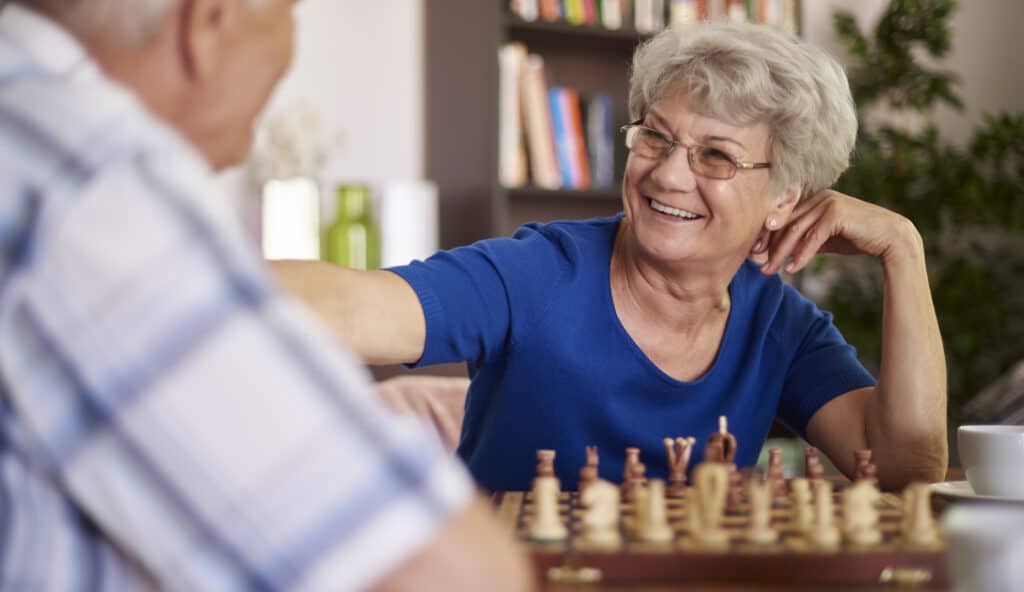 Resident Quality of Life
Every associate's #1 priority is enhancing resident quality of life – through compassionate care, tailored services and creative programming.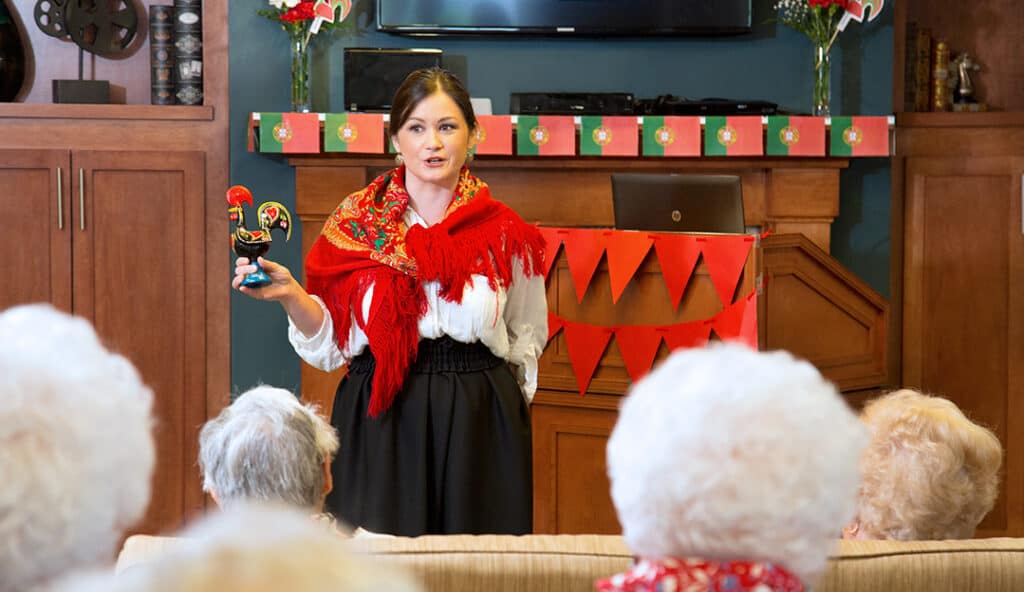 Integrity
Simply put, SLR keeps our promises – from ensuring that associates have what you need to perform your jobs well to our commitment to residents, families, professional partners and clients.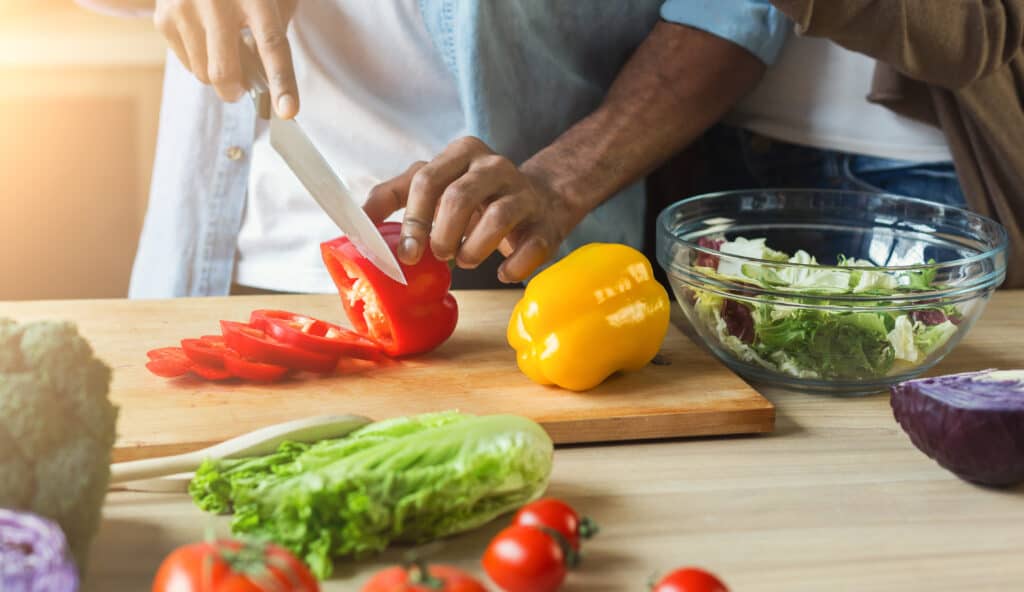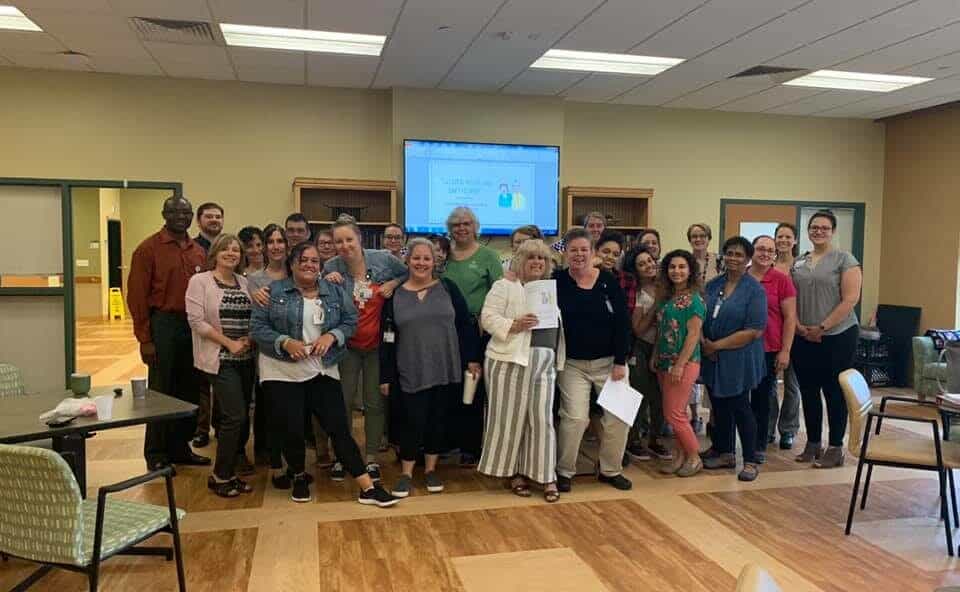 Discovery
Discovery at SLR means top-notch training for associates, lifelong learning for residents, award-winning public education initiatives, and supporting research.
SLR associates feel good working for the Right Values company!
"Valued Associates. This is the first job that I've had where I truly feel valued and happy to come to every day. This company and our community go out of their way to make sure that we love our jobs, feel appreciated, and that we're having fun while we do it. I honestly can't say enough good things about my experience and the opportunities I've been given to grow within the company."
– Carrie, Move-in Coordinator
---
"Resident Quality of Life. I am so proud to work for a company that truly puts the residents first. Every decision made, both at the home office and community level is based on the needs, goals and preferences of the residents. It's one of the many reasons I moved my dad into my community when my mom passed away in 2019. I knew he needed to find a new beginning and home. He has found these things and much more."
– Patricia, Director of Compass Programming
"Integrity. To work for a company that means what they say and stands by their word, is for me extremely hard to find in individuals let alone a company. What comes along with integrity is respect for oneself and for others. SLR's integrity makes me proud to be a part of this community."
– Tara, Resident Care Director
---
"Discovery: This is my main goal: to make sure that almost everything we do in some way lends itself to discovering – residents discovering something about themselves, something new about the world."
– Leah, EnrichedLIFE Director
---
"Innovation. Innovation is at the core and the heart of everything we do. The fact that our programs are research-based keeps us in the most current standing providing the most optimal level of senior care."
– Julie, Director of Compass Programming
We are here to help people live better lives. Many places have missions, but in many companies, a mission statement is just a slogan. Here, we have values that we live by because it is what is right. We are always reminded of why we do what we do: to help our residents remain as independent as possible, so they can enjoy their lives no matter what their current situation is." 
– Misty, Director of Dining Experience