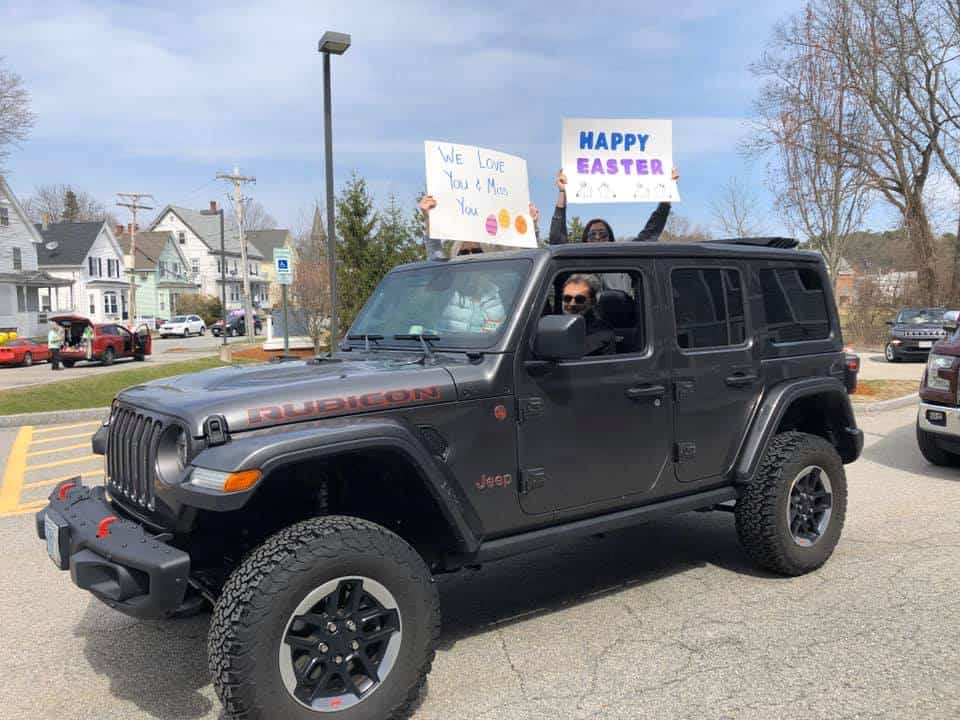 METHUEN, MA — With Assisted Living Communities and Nursing Homes restricting visitors, Methuen Village found a creative way for families to spend at least part of Easter with their loved ones.
On Easter Sunday, family and friends decorated their cars with paint, balloons and signs and drove around the senior community in an "Easter Car Parade". Residents lit up upon seeing their children, grandchildren, nieces and nephews.
The turnout for the parade was impressive, with nearly 70 vehicles participating. For Methuen Village, it was a chance to spread joy and hope during an otherwise unpredictable time for many. The community selected the three best decorated cars, one of which had a saxophone player in the backseat, and presented them with gift card prizes.
Staff also distributed Easter baskets to resident apartments filled with puzzles, games and sweet treats. 
"While so many families couldn't physically be together, we still wanted to celebrate somehow as a community," said Executive Director Tracy Valletti. "It may not have been a traditional Easter, but our families, friends and neighbors made it an unforgettable day."
See more photos on facebook at www.Facebook.com/MethuenVillage.