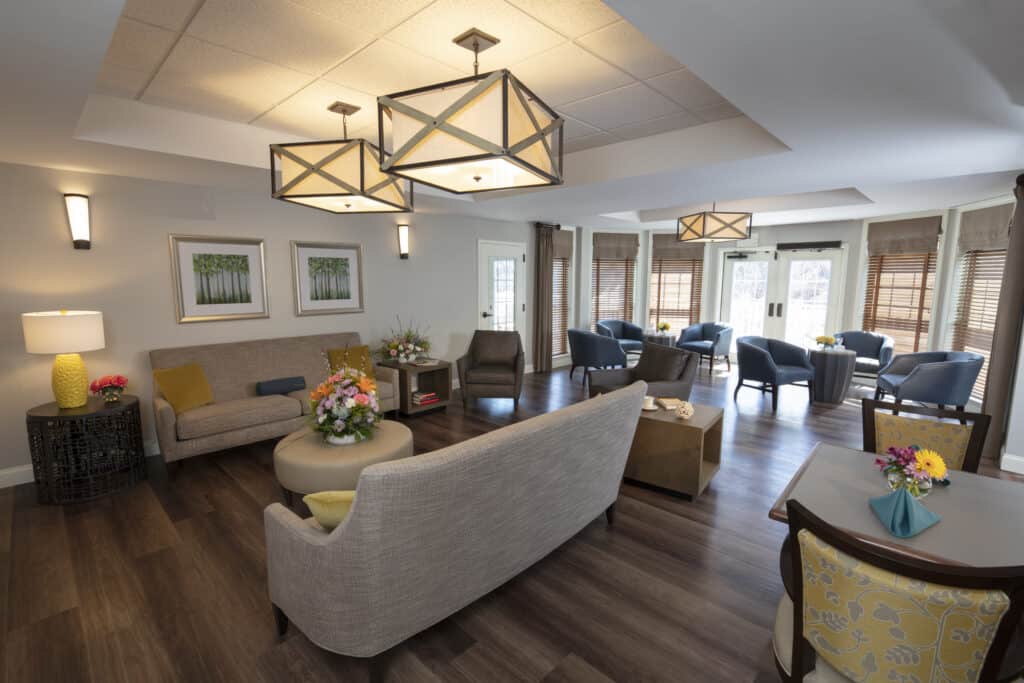 Methuen Village at Riverwalk Park has unveiled all-new renovations to their community rooms. The Assisted Living and Compass Memory Support community, nestled on the Spicket River, has been a leader in assisted living in Methuen for more than ten years.
The project, which took six months, saw a complete renovation of the community's first floor country kitchen space, which is now the brand-new Riverview Lounge and community room. The community also added new furniture and finishings to the main lobby, new carpets throughout the first floor, and updated lighting throughout the building.
"Methuen Village is not just an Assisted Living community, it is our residents' home, and we want to invest in the lifestyle that residents enjoy here just as much as we invest in the building itself," said Director of Community Relations Terri Sullivan. "This renovation focused on reimagining our communal spaces and optimizing them for our innovative programming. It's so beautiful to see the character of our Methuen Village community shine through."
Methuen Village offers service-enriched Assisted Living and Compass Memory Support in a warm, home-like setting. For more information, please visit www.MethuenVillage.com.