The "Dementia Friendly" movement is one that is quickly spreading across our area. As part of this movement, a monthly Memory Café in Acton offers a safe space for individuals with memory loss and their families to connect, share stories and advice, and engage in fun activities.
Memory Cafés give those with memory loss and their caregivers the opportunity to connect with others for support, companionship and fun. In a safe, supportive and stigma-free gathering place, friends with varying levels of memory loss, Alzheimer's and related dementia relax and enjoy conversation with their caregivers and family over refreshments and entertainment, allowing a chance to focus on relationships, rather than caregiving.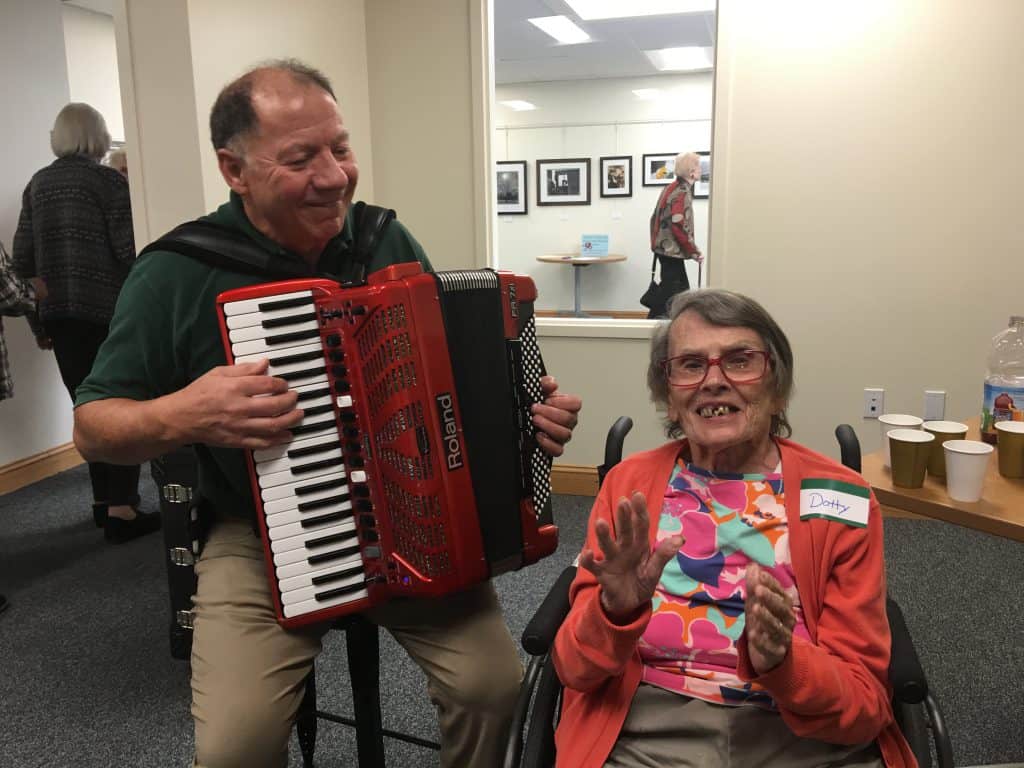 The Acton Memory Café is open to anyone in the community who want an opportunity to make valuable connections and receive helpful information related to memory loss and aging.
"We are proud to support the Memory Café in Acton," says Maryellen King, Director of Community Relations at Concord Park Senior Living, a sponsor of the Café. "Many of our residents are living with Alzheimer's or dementia themselves, so we know firsthand the importance of having support and guidance through the process for both the individual experiencing memory loss as well as their loved ones."
Acton's Memory Café takes place on the second Friday of each month at 11:30 am at the Acton Human Services & Senior Center, 30 Sudbury Road. It is sponsored by Right at Home, Concord Park Senior Living and The Commons in Lincoln Retirement Community. If you'd like more information on the Memory Cafe, or if you plan to attend, please call 978-929-6652.