Cutting-Edge Assisted Living and Memory Care in Milford
Cornerstone at Milford offers seniors service-enriched Assisted Living and a state-of-the-art memory care program designed to treat the symptoms of memory loss in the comfortable and dignified residential setting of our Compass Memory Support Neighborhood®.  Built in 2013 on the site of the former Greenleaf Farm, Cornerstone features spacious studio and one-bedroom apartments, as well as an array of community spaces, including a piano lounge, café, library, and salon, designed to support a vibrant community of individuals doing the things they love, trying new experiences and enjoying the company of their neighbors. Please, scroll through our photo tour above. 
The assisted living options at Cornerstone at Milford are perfect for seniors who want independence, maintenance-free living, and a helping hand with some daily needs such as personal care and managing medications. Residents also benefit from Cornerstone's unique evidence-based daily programs that use lifelong learning, social engagement, physical fitness, and the arts, as well as menu selections from the award-winning Brain Healthy Cooking program to boost cognitive health and support overall wellness and keep seniors happy and active. It's nice to know that as your needs change over time, our community will be able to provide just the right mix of independence and support.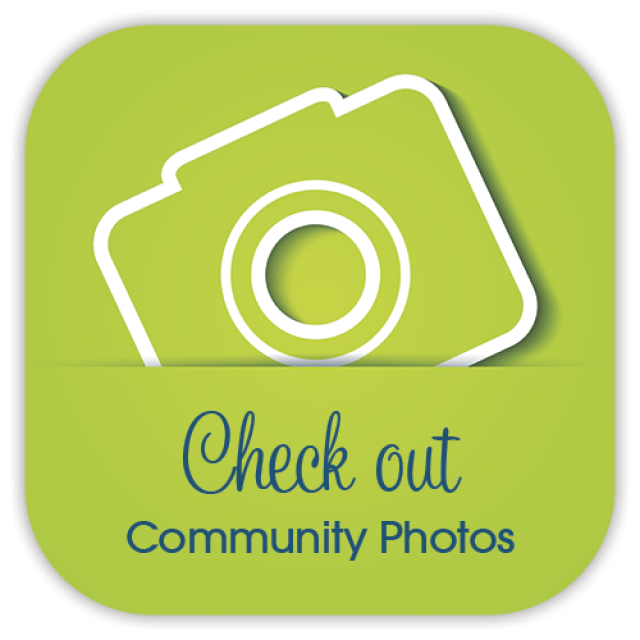 Community News
Cornerstone Fills Record Number of Stockings for Local Seniors

260 filled stockings were delivered to the Milford & Mendon Senior Centers to be distributed to local seniors for the holidays. This "Stockings for Seniors" initiative was launched in 2013 by Cornerstone with support from local families, businesses and organizations who have donated time and materials to fill stockings with useful items for seniors. This year, two very generous donations were provide by Rockland Trust and Homefield Credit Union. Read more from the Milford Daily News »

Cornerstone Resident & World War II Veteran Boards Honor Flight

Dr. John Votolato, a WWII veteran and current resident of Cornerstone at Milford Assisted Living, boarded a special flight on October 21st through the organization Honor Flight New England. John, along with 59 other WWII veterans, including one D-Day survivor, were flown from Logan Airport down to Washington, D.C. to visit historical monuments and pay respect to his fallen comrades. Read coverage in the Milford Daily News »

Cornerstone Flagpole Dedicated to Veterans

Cornerstone at Milford conducted a ceremony to honor veterans who live at their community, as well as those in the greater Milford area. With several veterans, assisted living residents and staff members in attendance, Cornerstone dedicated their flagpole and engraved a stone at its base with the phrase, Thank You For Your Service. Read more from the Town Crier » 
Read coverage in the Milford Daily News »
Milford Seniors Help Local Animal Shelter

When a group of residents heard that our Programming Assistant had adopted a cat from the Baypath Humane Society of Hopkinton, they banded together to come up with a way to help the animals of Baypath become more comfortable. They ended up creating a batch of tie blankets and donting it to the shelter. Read more in the Milford Daily News »

Cornerstone's Gilligan Island Fiesta Covered by MilfordTV

Cornerstone at Milford's Special Appearance on MyFM Senior Week

MyFM 101.3 broadcasted LIVE from Cornerstone as part of their annual Senior Week! Director of Community Relations Christine Mateer was joined by area professionals, Cornerstone resident family members, and emergency service workers who recently went through the community's Dementia Experience. Listen to the broadcast below! 
Cornerstone Featured on WCVB's "5 for Good" Segment

A Milford community member and his daughter paid a visit to Cornerstone, bringing with him a tulip for each female resident. The kind gesture was in honor of his mother who passed. Watch the story here! »

Cornerstone Receives Recognition as "Best Assisted Living"

Cornerstone at Milford has been selected as one of the 2017 Best of Assisted Living Award Winners by SeniorAdvisor.com. Read more

Tri-County Medical Careers Students Raise $1,125 at Walk to End Alzheimer's  

The Tri-County Regional Vocational Technical High School medical careers students raised $1,125.00, on behalf of the residents at Compass Memory Support in Milford, as participants in the recent Walk to End Alzheimer's. Read more
A Message From Our Executive Director
"The best way to experience Cornerstone is to visit us in person. You will be escorted through our community and grounds, visit a Model Apartment, meet our associates and residents, enjoy a delicious meal, and have all of your questions answered."
- Beth Patras, Executive Director