A Specially Designed Neighborhood
In keeping with the latest research on environmental design for those with memory loss, Senior Living Residences' Compass Memory Support Neighborhoods® promote resident independence, well-being and functioning at their highest level.
Each Compass Memory Support Neighborhood® Features:
Unobtrusive security systems, unlocked doors to secure outdoor spaces, and close attention by staff allow residents to move about freely, enhancing feelings of autonomy.
Natural sunlight streaming through windows, coupled with appropriately bright levels of interior lighting, help reduce anxiety and enhance feelings of well-being. Research suggests that such lighting also reduces sun-downing behaviors.
Community spaces are intentionally small-scaled to offer an intimate and nurturing homelike environment with a strong staff-to-resident ratio which bolsters resident's confidence. Designated social and educational programming spaces offer areas to engage in meaningful interactions. Traditionally furnished living rooms evoke the warmth of a private home.
Mealtimes are more successful and enjoyable in our cozy Country Kitchens featuring small dining room tables which help to foster conversation and allow staff to offer cueing during dining, as needed.
Connecting with the natural world can provide a profound sense of peace and helps to ease agitation. Most of our Compass Memory Support Neighborhoods® feature their own dedicated secure outdoor area – typically a courtyard with umbrella tables, raised planting beds and a walking path. Residents in communities that don't have a walk-out courtyard have access to the assisted living neighborhood's outdoor areas. Our associates make sure that residents benefit often from sunlight and fresh air.
Contrasting colors on walls and doors helps residents recognize community areas and navigate their home with enhanced perception of their surroundings.
In order to reduce confusion and anxiety, our Compass Memory Support Neighborhoods® are kept free of clutter and obtrusive noises.
In the right environment with the right programs, coupled with a high level of personalized care and attention, seniors with varying stages of memory loss can live a more healthful, active, independent life. This is what Senior Living Residence's Compass Memory Support communities offer.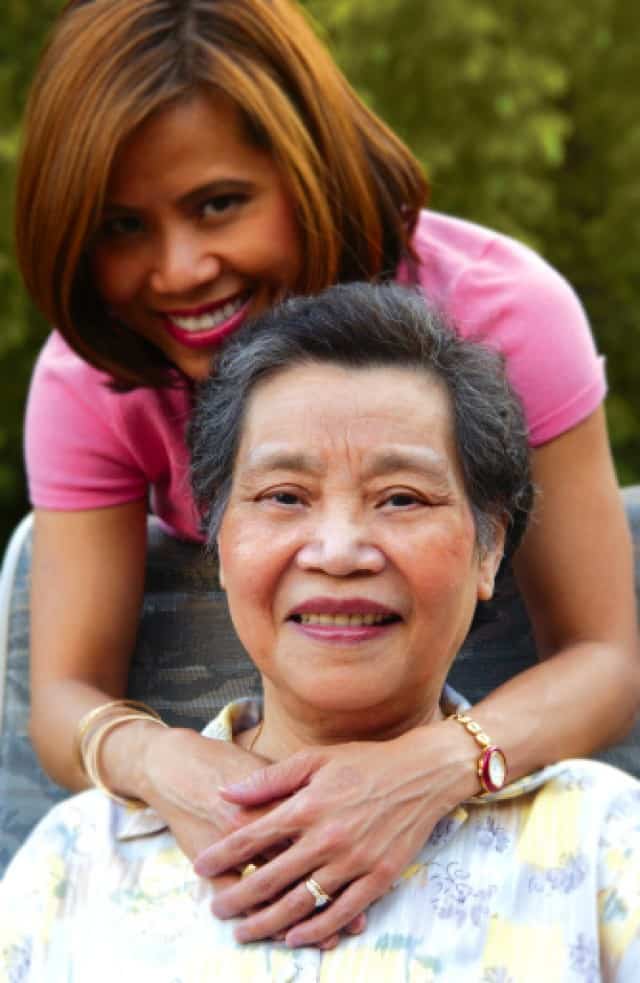 Your Loved One's Apartment
In keeping with the latest research on environmental design for those with memory loss, our Compass Memory Support Neighborhoods® offer a secure, calm home where your Mom or Dad can feel comfortable and confident in his or her surroundings.
You have a choice of a private studio or companion suite, a bathroom with an easy walk-in shower, and an Emergency Response System. In some of our communities, our companion suites feature separate private bedrooms and bathrooms. Furnishing the apartment with your loved one's own furniture and treasured momentos creates a familiar home for your Mom or Dad.
All of our Compass Memory Support Neighborhoods® are located on the first floor and have a lovely light-filled country kitchen dining space, a Reconnections Learning Center, an activity space where we hold our adult learning program and other group activities, and easy access to a secure outdoor area with patio and meditative walking paths.
Neighborhood Services & Amenities
With over 25 years of experience in Alzheimer's care, Senior Living Residences' communities offer families what you value most – care you can trust. We take a holistic approach that is focused on all of the needs that every person has – not just physical but emotional, spiritual, social and intellectual. Your loved one will be supported and nurtured in our intimate neighborhood with a high staff-to-resident ratio offering lots of personal attention and individualized care.
Supportive secured neighborhood with specialized design features
Full-time Compass Program Director (a Certified Dementia Practitioner)
24-hour Resident Care Associates specially trained in Alzheimer's Care
Overnight awake staff cares for residents who have trouble sleeping and conducts overnight safety checks for all residents
Personalized Wellness Care Plan, developed with family and physician involvement, is monitored and revised to meet the changing needs of individuals with memory impairment
Individual assistance with Daily Living Activities includes dressing, bathing, evening care, and reminders and escorts to meals and activities
Self-Administered Medication Management Service with medication delivery from the pharmacy of your choice
Three meals daily featuring selections from our award-winning Brain Healthy Cooking Program
Daily bed making and weekly housekeeping
Weekly personal laundry and linen service