Assisted Living For Cognitive Impairment, Alzheimer's and Dementia
Imagine your Mom or Dad living in a safe nurturing environment where he or she is not only well cared for but where the symptoms of his or her memory loss or Alzheimer's disease are truly being treated. This is what our state-of-the-art Compass Memory Support Neighborhoods® offer you – a comprehensive, holistic treatment program for your loved one in a comfortable, dignified residential setting. Compass puts cutting-edge research into action through lifelong learning, social engagement, physical fitness, the arts, and our award-winning nutrition program.
In a Compass Memory Support Neighborhood® each resident's day is enriched by a "brain healthy" diet, a curriculum-based adult learning program, aerobic and strengthening exercise, and structured activities that provide your Mom or Dad with options for self-expression, spiritual growth and joy. You can feel good knowing that your loved one will be cared for in an intimate nurturing environment with a high staff-to-resident ratio and an exceptionally personal style of care.
Our affiliation with the Boston University Alzheimer's Disease Center, provides key benefits for residents and their families, including special access to nationally acclaimed Alzheimer's research professionals.
We are dedicated to helping families who have a loved one with memory loss whether or not you choose a Compass Memory Support Neighborhood®. Read more about our commitment to educating the public about Alzheimer's disease and check out our Alzheimer's Guide and AgeRight.org, resources we update on a regular basis with relevant information and tips for family caregivers.
Short-Term & Trial Stays with NO MINIMUM
… even in our Compass Memory Support Neighborhoods!
Our flexible short-term & trial stays give family caregivers a break while compassionate, trained professionals take care of your loved one. Unlike most memory care communities, we do not require a minimum stay, making this option work for your schedule. Families turn to us during vacations, business travel, to help their loved one transition from the hospital or skilled nursing rehabilitation center, or as a "trial stay" when considering one of our Compass communities.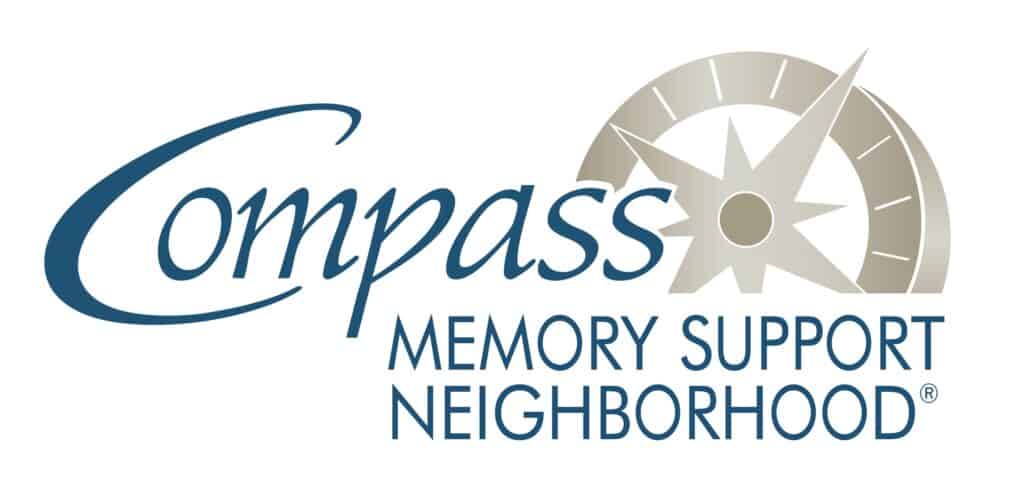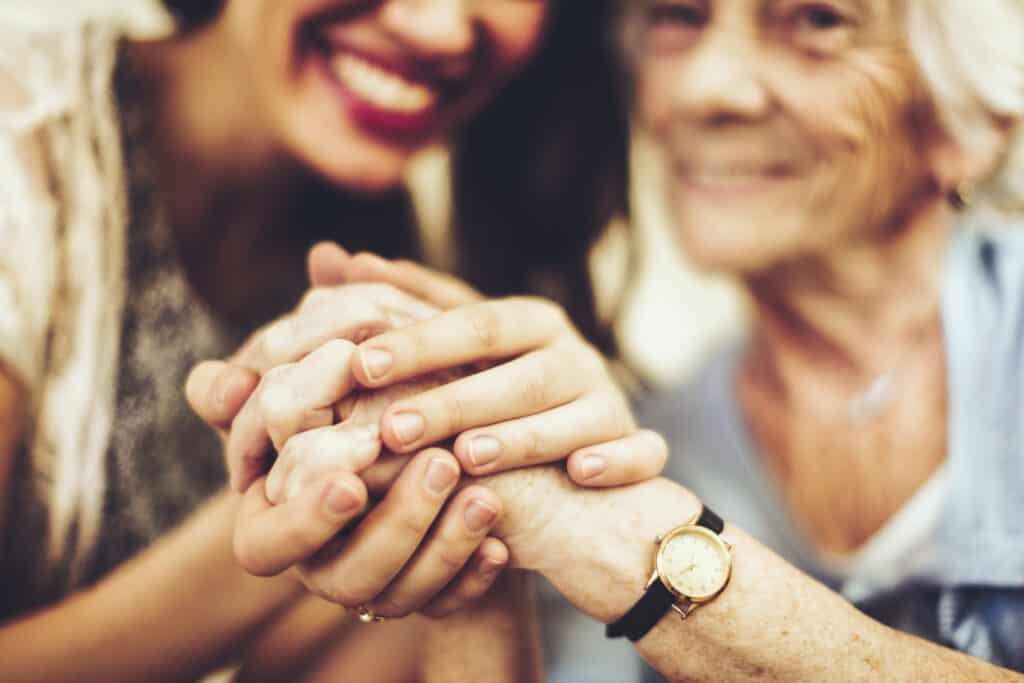 ---
Paying for Memory Support Assisted Living
Our Compass Memory Support Neighborhoods® offer several apartment options, including shared suites, and an array of services to meet individual needs and preferences at a monthly rental rate. Unlike many other memory care assisted living communities, our personal care is included in that rate, so you won't be surprised when you see your monthly bill.
Many families have questions about how to pay for memory support assisted living. We offer a number of resources to help you navigate your way including answers to your frequently asked finance questions, checklist to help you get the right information when touring an assisted living community, and our widely used Cost of Living Expense Calculator. Browse our Paying for Assisted Living section for more information.