Everybody Needs a Break: Care for the Caregiver
More than 20 percent of all adults in the United States provide unpaid care to a family member or friend who is age 50 or older. One in three caregivers is caring for someone with the cognitive impairments that can accompany Alzheimer's disease or related dementia. Many of these caregivers also have jobs and are maintaining their own households and families as well. They are doing everything from grocery shopping and errands to preparing meals and managing finances. As a loved one's health declines, they often assist with basic daily activities like getting dressed, showering, going to the bathroom and eating. As caregivers take on these added responsibilities of cooking, cleaning, getting up early and staying the night, often over a prolonged period of time, they can become completely exhausted.
Try us out for two days or two months. Experience all the benefits of residency – fine dining, security, educational programs, personal services, and friendly neighbors.
Finding Some "You" Time to Recharge
---
Caregiving can be a rewarding experience, but the negative effects of caregiver stress have been well documented. Studies show that stress causes irritability, sleeplessness and digestive problems. Caregiver stress can cause and worsen chronic diseases like depression, diabetes, heart disease and cancer, as well as increase the risk of health problems such as stroke, or even Alzheimer's disease. As a caregiver becomes more entrenched in the process of caregiving, often care for their own well-being diminishes. They skip meals and doctors' appointments, their social life declines and, over time, their own health declines. A short term or respite stay at a local assisted living community can give caregivers the break they need to de-stress and recharge. A few days off can make a world of difference. Most caregivers don't know that they have the option of a respite stay or, if they do, they may feel guilty taking advantage of it. But when caregivers don't take care of themselves, they risk losing their ability to care for their loved one effectively.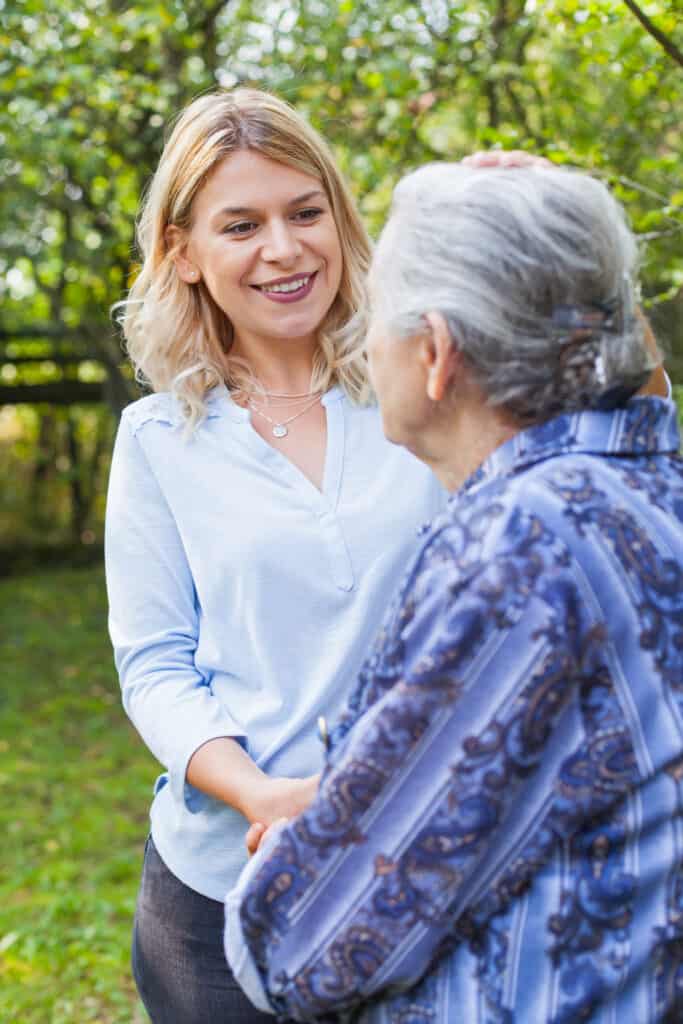 ---
"The effects of caregiver stress can be harmful yet most caregivers don't realize that they can take a 'vacation' from caregiving by having their loved one stay for a short time in a local assisted living community."
– Nancy Crowley, RN, BSN
Director of Quality Improvement & Education
---
Trying out an Assisted Living Community Short-Term
---
By taking advantage of a short term stay or respite program, families can also see first-hand how their loved one would do in a supportive residential setting. A short-term or "trial stay" offers the opportunity for a senior to test out the assisted living experience to see if it's the right fit before making a commitment to moving. Some communities, including all of Senior Living Residences' communities, have no minimum stay requirement making this option very flexible for families. Respite residents are provided a fully furnished apartment, three meals a day, an array of personal care services, and are immediately included in the daily activities of the community. All you need is to show up with a suitcase.
For seniors with memory loss, living in a community setting generally has a huge positive impact. That same individual, living at home, may encounter only one to two people per day. At a community they have the opportunity to be involved and engaged all day in enriching programs. Often the experience of a short stay prompts families to realize that their loved one will improve and even thrive in an assisted living community.
Recuperating After a Hospitalization with a Respite Stay
---
A respite or short-term stay at an assisted living community can be the perfect transition from hospital to home. Often reimbursement constraints dictate when seniors are discharged from the hospital even when families and professionals feel they would benefit from further assistance and a secure environment with 24-hour awake staff. Families fill this caregiving gap. This can be a tough undertaking, especially when they are caring for someone with increased disorientation and confusion as a result of a hospital stay. A good alternative is discharging to an assisted living community. The extra care and support, and the time to fully recuperate, can be just the thing to make sure your loved one doesn't end up back in the hospital or rehab facility.
Assisted living communities can help coordinate discharge and post-hospital follow-up care, including post discharge physician visits, PT and OT therapy and skilled nursing services paid by Medicare. Additionally, they can offer comprehensive medication management, personal care support and immediate 24-hour wellness response to "unscheduled" needs that might arise after a hospital stay.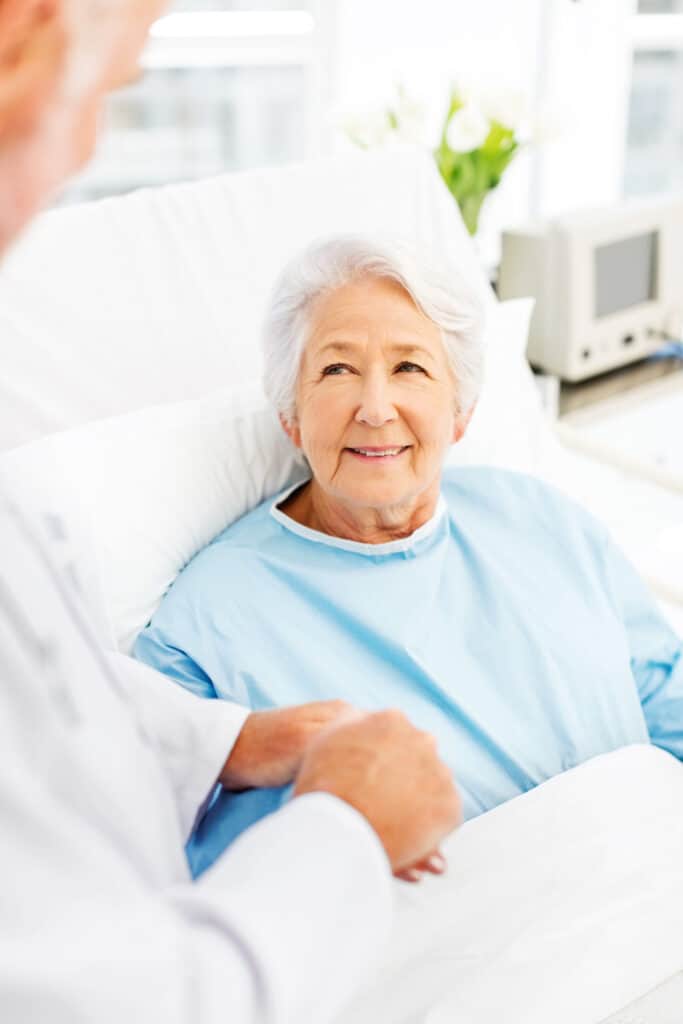 The Benefits of a Respite Stay Can Be Powerful
---
No matter what the reason, a short term or respite stay offers caregivers the chance to take care of themselves and rejuvenate while a competent professional staff fills in to take care of their loved one – at least for a little while. A well deserved break gives the caregiver the opportunity to be the son or daughter, husband or wife again while their loved one gets to be Mom or Dad or spouse, rather than a "patient".