Student Internships
We believe in the advancement of knowledge, research and education. One of the ways we fulfill this mission is to sponsor, support and guide student interns.
We offer a wide variety of internship opportunities:
Art therapy, music therapy, occupational therapy
Social work, gerontology
Activities programming for assisted living and memory care
Business administration, sales and marketing
Intern with SLR through our field placement program!
We offer both paid and unpaid internships
Create a schedule that works for you
Work at the community of your choice in CT, MA or NH
Intern during the academic year or summer
Receive course credit
Contact us at jobs@slr-usa.com to learn more about our student field placement program!
Studies have shown that intergenerational programming greatly benefits seniors, but those same benefits extend to our student interns who form meaningful connections with residents during their field placement. Internships also open up a pathway for future employment in senior living by allowing students to gain hands-on knowledge and experience in their field before graduating.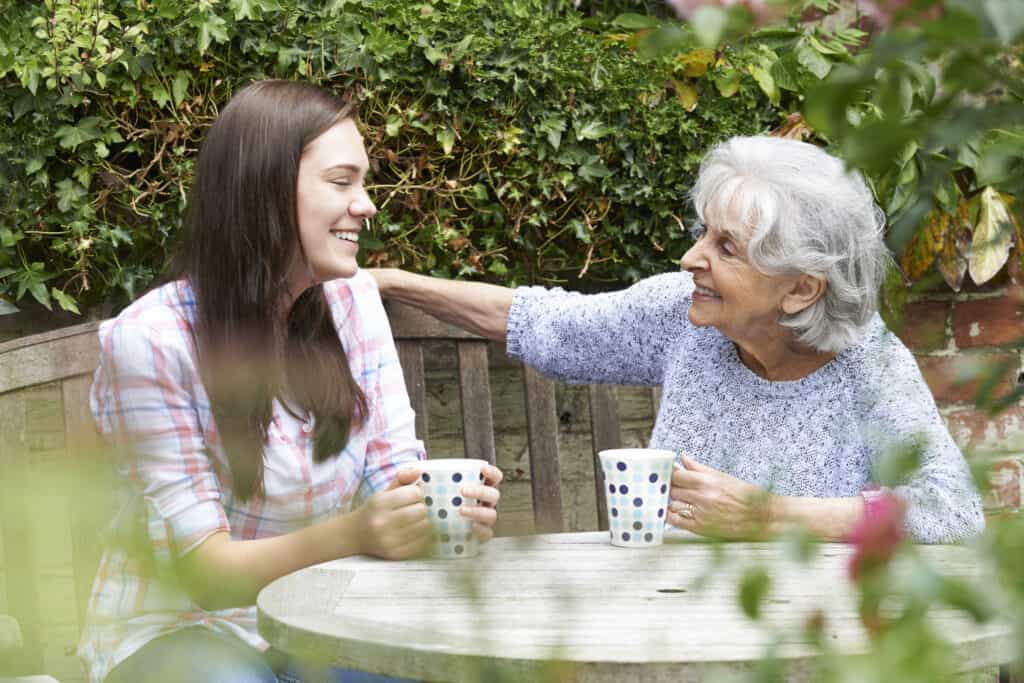 Climb the Ranks with SLR
"I interned with Cornerstone at Canton and SLR for 1 ½ years. It is a fantastic company and a great place to work. SLR helped me develop into the person I am today and launched my career.
I highly recommend interning at SLR if you are interested in the senior living industry. Every employee and every intern is treated with dignity and respect. Focusing on seniors and their quality of life is SLR's mission. I have met so many hardworking and passionate people here with one goal: making residents happy. These values are instilled throughout the company."
– Paul Fuller, Former Intern and current Sales Specialist