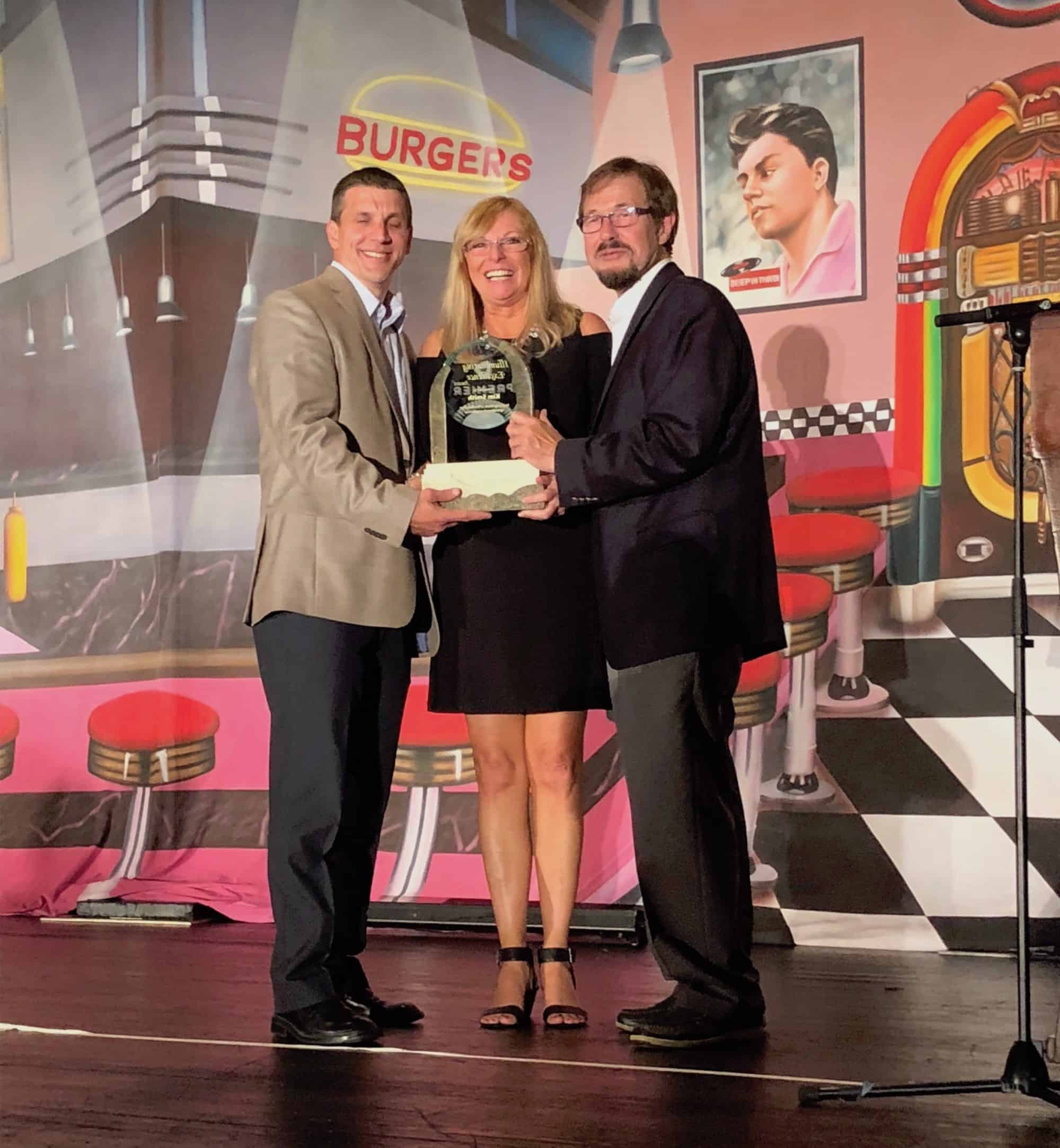 Kim Smith, Senior Living Residences' Director of Culinary & Dining Experience, has won Premier's Illuminating Excellence Award for 2018. She recently accepted the award at Premier's annual Breakthroughs Conference and Exhibition in Nashville, Tennessee.
Each year in conjunction with the Premier Foodservice Forum at Premier's national conference, Premier asks for nominations of great foodservice directors from across the country. Last year, Kim Smith achieved  5th place in the "top 10 nominees" for the Illuminating Excellence Award and had the chance to participate in the annual Culinary Creation Dinner at Breakthroughs Conference in Washington DC. This year she received top honors, recognized as the country's #1 Food Service Director of the year. The winner is selected based on improvements in operations, participation in Premier activities, professional/community activities and personal achievements.
Premier Inc. is a healthcare improvement company uniting an alliance of approximately 3,900 U.S. hospitals and more than 150,000 other provider organizations. Their mission is simple: To improve the health of communities. As an industry leader, Premier has created one of the most comprehensive databases of actionable data, clinical best practices and efficiency improvement strategies. Through award-winning and revolutionary technologies, their goal is to promote easy and effective collaboration and improve quality outcomes
Kim Smith has been instrumental in building SLR's Brain Healthy Cooking program, which offers Mediterranean-inspired menu choices to seniors in all SLR communities. Visit BrainHealthyCooking.com for healthy, easy-to-make recipes from this program.