Leading Senior Living in the
Right Direction
The SLR Difference is:
The Right Care
At SLR, we understand that there's no one-size-fits-all approach to caring for seniors. That's why we offer a variety of living options to best meet the diverse needs of our residents, helping each individual to thrive and minimizing the need to move when one needs a little more care. With wellness services, transportation and other amenities all onsite, our communities are designed to provide just the right mix of independence and support.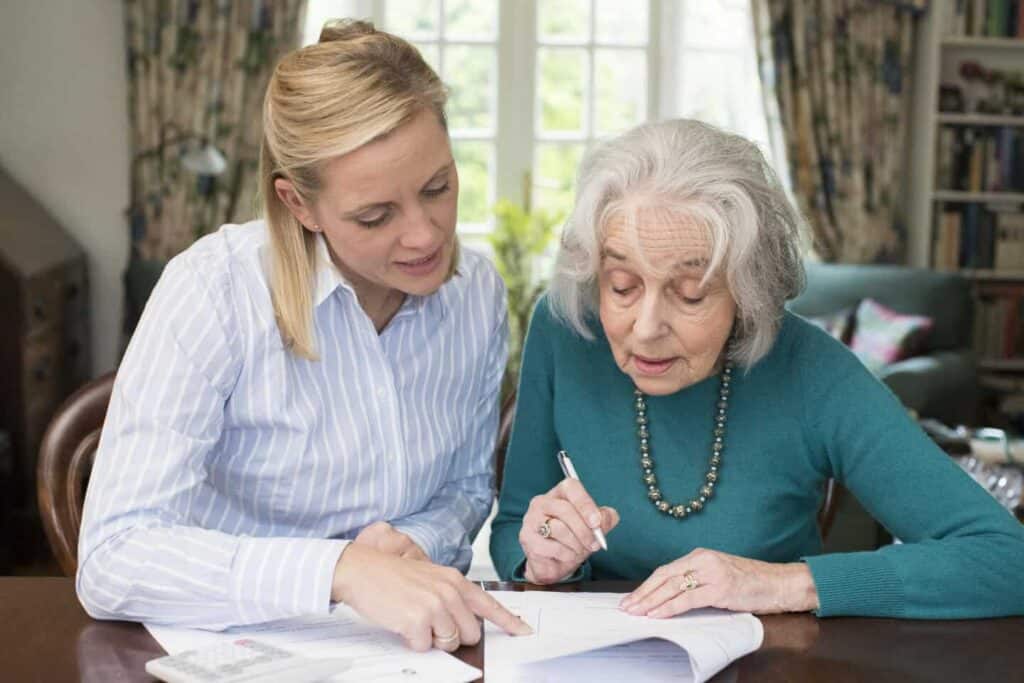 Not sure which is right for your loved one?
As you ask yourself if Mom or Dad should be living alone, understanding your options is paramount to determine what living and care arrangement will make your loved one as safe, comfortable and independent as possible.
The SLR Difference is:
Unique, Research-Based Programming
At Senior Living Residences, one of our core "Right Values" is a dedication to Innovation – a drive to find, create, design and implement programs and services that enhance seniors' independence and quality of life, and help them feel inspired and empowered to do more, be healthier and feel better about themselves. When it comes to programming, SLR communities stand above the rest. Our evidence-based programs, like Brain Healthy Cooking, Discovery Learning and Lifetime Achievement Awards, are specialized, resident-favorite programs you will not be able to find outside of an SLR community.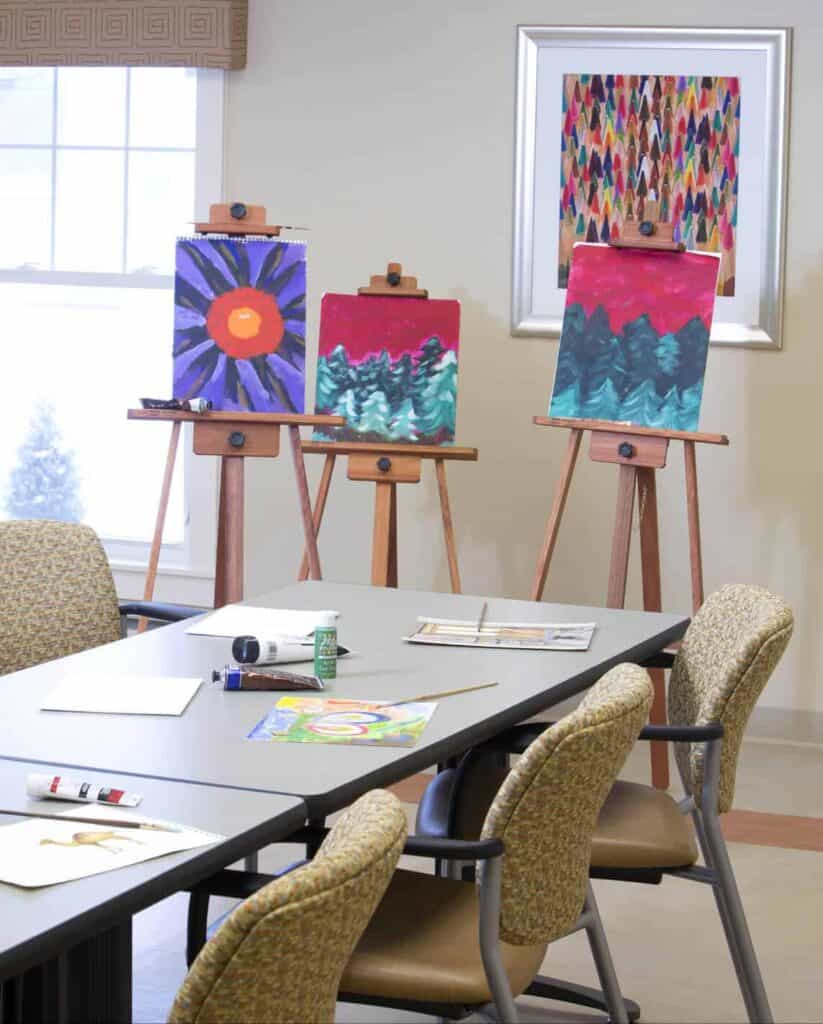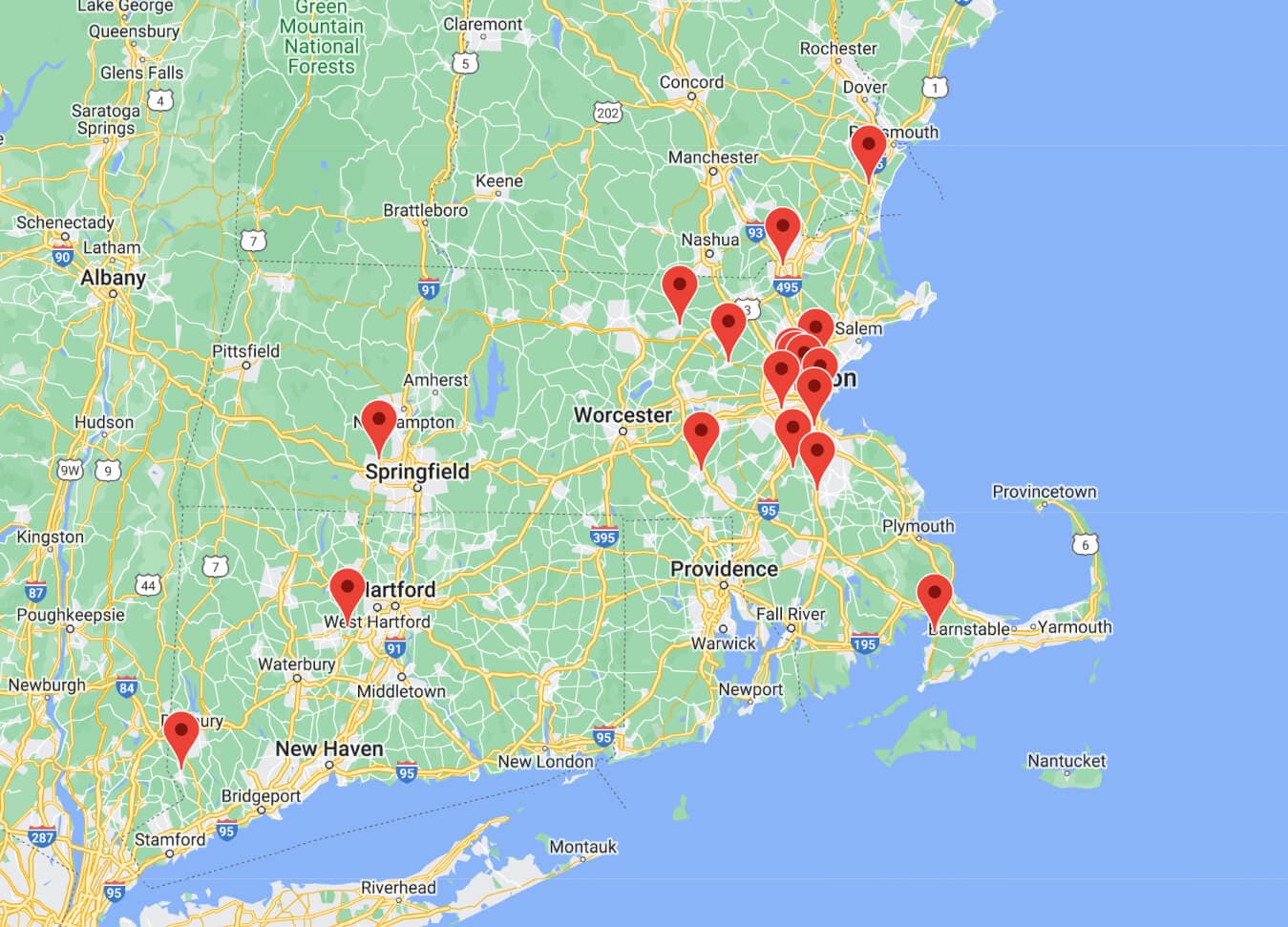 A community near you
We have communities located throughout Massachusetts, New Hampshire and Connecticut with a variety of living options and programs & services.
The SLR Difference is:
Award-Winning Dining
Tour guests often ask if residents like our food. Our answer is a resounding yes! Residents and their families consistently give Senior Living Residences' dining services across our communities an overwhelming 98% satisfaction rate. We work hard to achieve this distinction. Our delicious and nutritious food satisfies the palette and boosts the overall body and brain health of our residents in a relaxed and social fine dining atmosphere.