Updated April 2021
SLR Communities Can Help
We want to reassure new residents and their families that with our first-in-the-nation access to the Covid-19 vaccine we offer a very safe place to live. We have apartments available today, so new residents can move whenever they are ready.
As always, we work with our Professional Referral Partners and families to ensure a smooth transition into one of our communities. Please browse our New Resident FAQ that answers the most often asked questions during these still unprecedented times.
If you are considering a move, we still have Covid-19 related Guidelines in place to ensure a safe and comfortable move. We also continue to follow stringent protocols to ensure the safest possible environment for residents and staff.
Finally, please review each community's Visitor Guide page for information on family and professional indoor and outdoor visits.
Temporary Guidelines for Move-Ins & Short-Term Respites
New Residents are Moving in from:
---
Hospitals and rehabilitation facilities that need to discharge elderly patients who are on the mend following illness (Covid-19 or other)
Living at home alone, who need a more secure and supportive situation
Living temporarily with family
We offer Respite & Short Term Stays
---
We have no minimum length of stay; we work with families to accommodate various needs, from caregiver relief to vacations to a trial stay
We have fully furnished Respite Apartments, with the option of purchasing furniture for a more permanent living arrangement
Read more about our Respite & Short Term Stay option
Contact an SLR community for availability * These communities have memory support for seniors with dementia
Ayer, Nashoba Park
Bourne, Cape Cod Senior Residences
Brockton, Heights Crossing*
Brookline, Goddard House*
Canton, Cornerstone at Canton*
Cambridge, The Cambridge Homes
Cambridge, John F. Kennedy Apartments
Cambridge, Neville Place*
Concord, Concord Park*
Dorchester/Lower Mills, Standish Village*
Farmington, CT, Farmington Station*
Hampton, NH, Cornerstone at Hampton*
Malden, Forestdale Park*
Methuen, Methuen Village*
Milford, Cornerstone at Milford*
South Boston, Compass on the Bay*
Westfield, Armbrook Village*
---
Prior to Move-In
Transparency
---
We will tell discharge planners and other referral partners, as well as families of potential new residents if Covid-19 exists in our community
We will provide full details of our enhanced health assessment process aimed at keeping everyone safe
We will provide full details of any protocols we have in place and update you if things change
Virtual and In-Person Assessments
---
Our nurses are currently conducting in-person assessments in a new resident's home or in a rehab facility or hospital; however, virtual assessments and discharge planning via Google Hangout, Zoom, Skype, etc. are still an option for new residents as well.
Tours & Paperwork
---
In-person tours of our community have resumed. Residents and families visiting for a tour will be asked to follow our community's visitor protocol
We will continue to offer virtual tours, via Facetime, Google Hangout, Skype and Zoom, to provide new residents and families a comprehensive viewing of our common spaces and available apartments if they choose
To protect everyone's safety, we offer the option to finalize paperwork with electronic signatures for documents
Evaluation/Health Assessment
---
Our enhanced health assessment, including a Covid-specific screening and questionnaire, will remain in place for the foreseeable future. Our nurses work with Professional Referral Partners, families and physicians to evaluate each new resident, with a full assessment of the person's current health status.
We do not require, but would prefer, that a new resident obtain a recent negative Covid test prior to move-in if they are not fully vaccinated. Fully vaccinated residents would not need a negative Covid test.
We cannot accept a new resident who is actively experiencing Covid-related symptoms (Symptoms include, but are not limited to, cough, fever, shortness of breath, sore throat,​ muscle aches, fatigue, confusion, loss of taste/smell, and GI symptoms such as diarrhea, nausea or vomiting)
New residents with a Covid diagnosis, symptoms or recent direct exposure must be cleared of and/or deemed "recovered from" Covid following a Test-Based or Symptom-Based Strategy following CDC guidelines:
Test- Based Strategy:
2 negative Covid tests, more than 24 hours apart
We also require resolution of fever, without fever-reducing medications, and absence of other Covid-related symptoms (Symptoms include, but are not limited to, cough, fever, shortness of breath, sore throat,​ muscle aches, fatigue, confusion, loss of taste/smell, and GI symptoms such as diarrhea, nausea or vomiting)
Symptom-Based Strategy:
At least 14 days since symptoms first appeared
At least 3 days (72 hours) symptom-free (same symptom list as above)
---
During Move-In
Move-in Protocol, including Family Visits
---
Up to 5 family members or professional movers may assist with the move
Everyone must pass our community health screen and follow all visitor protocol
If families prefer, we have fully furnished apartments for short-term rentals
We encourage family visits to help with your loved one's transition to their new home. Our communities offer a variety of opportunities for visiting, both indoor and outdoor. We also continue to connect families with their loved ones through virtual visits. For more information on visiting with your loved one, please refer to each community's individual Visitor Guide page.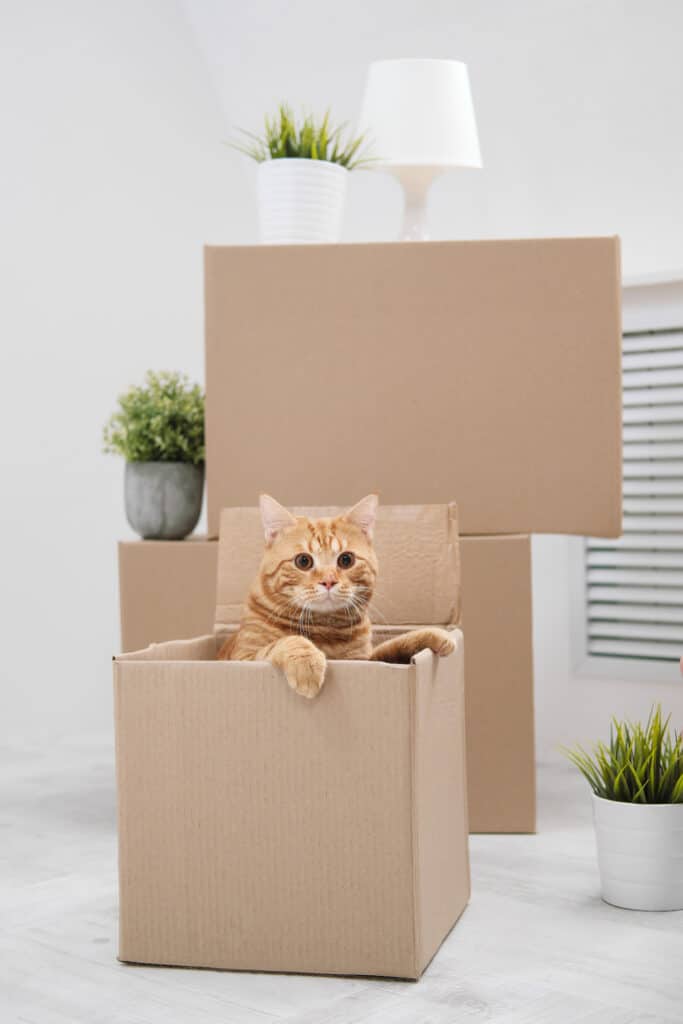 ---
After Move-In
New residents have access to all of the support, amenities and programming available in our communities.
State-mandated strict quarantine orders have lifted, and we no longer require a "safer in your apartment" protocol for new residents. However, if a new resident would feel safer self-quarantining for a time, we can deliver meals and will make sure your loved one won't be isolated with multiple touch points daily to ease their transition. Read more about this in our New Resident Q&A
New residents will be monitored daily, as we have been doing for current residents and all associates, using the community's health screen conducted by the nurse, which includes taking a temperature
If any resident exhibits symptoms of Covid, or is asymptomatic but tests positive for Covid, he/she will be asked to stay in their apartment and temporarily refrain from communal dining and programs and our associates will wear full PPE
New residents and their families will be fully advised of the public health protocols in place at the community, which include state-mandated physical distancing placing limits on group size for communal dining and programming activities