DOWNLOAD OUR FREE PAYING FOR ASSISTED LIVING eBOOK!
Get the answers to all of the most commonly asked financial questions including:
How do most families pay for assisted living?
What are the different pricing structures? 
Are my assisted living expenses tax deductible?
Which costs more: home care or assisted living?
And so much more...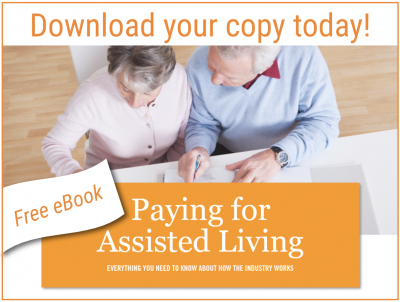 28 Full Color Pages plus...
Many easy to understand charts and graphics and a glossary of terms
A DIY worksheet for calculating your own personal value of assisted living
A list of senior resources and important numbers
Get Your Guide Today!
Please enter the following information to receive your free Finance Book: