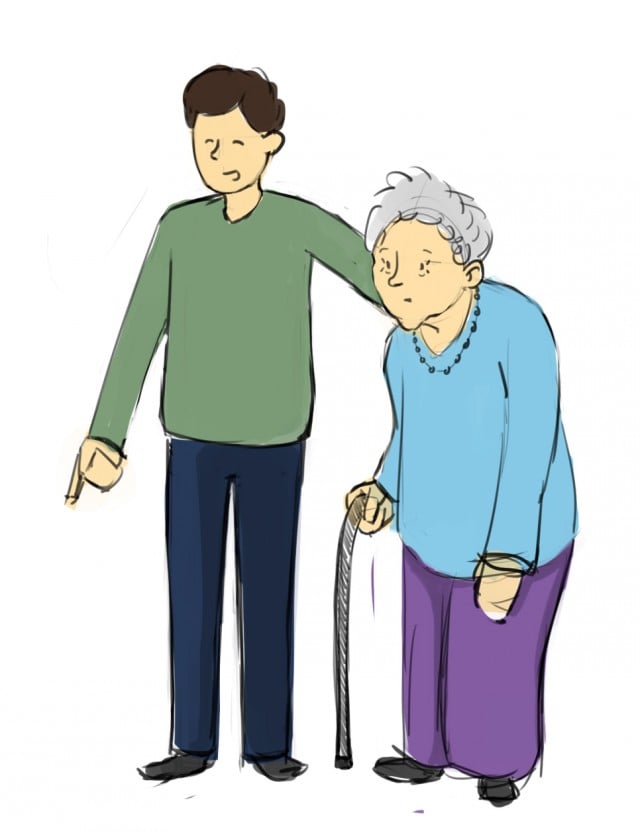 SLR's Dementia Training Workshops for Professionals, Families and the General Public
Senior Living Residences didn't create the Dementia Friendly movement. We tapped into a very small but growing worldwide initiative early on and are doing our part to spread the movement across our state and eventually throughout the US. We are very proud to be the first organization on the east coast, and among a small handful of pioneers in the US, to take on this initiative, and while there was so much we wanted to do to support this initiative, over time we narrowed our focus to the following elements that we believe will have the biggest, most immediate impact.
Train our emergency responders.
Offer training for those who work with seniors.
Nurses, doctors, nursing homes, rehabilitation centers, medical centers, geriatric care managers, hospital staff, banks and financial institutions, senior centers, councils on aging and local retail establishments need training to help them respond appropriately to customers who may have dementia.
Work with local hospitals to implement dementia training for Emergency Departments.
Build awareness and empathy in our communities.
Public education, local media coverage and local leaders' voices can help create awareness and bring attention and support to individuals in the community who are silently, and with shame, living with dementia.
Help spread the movement.
From the very beginning we decided that a major goal of our program was to make it accessible. Our educational and training materials are and always will be available for free to anyone who would like to use them. We are happy to be pioneers in bringing the Dementia Friendly movement to Massachusetts and we are excited that large strides are being made to bring this concept to the rest of the country. We are working with some of the newcomers to the movement to bring important components of our training, like the Dementia Experience, to a national audience. The more widely these materials get used and distributed, the better chance that other organizations and communities will join us and take on a Dementia Friendly initiative of their own.
Dementia Training Courses, Workshops & Presentations
---
We created 3 courses and presentations that, when used alone or in combination, can provide appropriate dementia training for each of our target audiences:
The Dementia Experience
By far the most impactful piece of our Dementia Friendly program is our Dementia Experience. One of the goals of our Dementia Friendly Program is to create empathy for those who live with dementia, and you simply cannot do this with PowerPoint presentations and training booklets. We researched existing interactive sensitivity trainings and found that there was not one that met all of our objectives. So we built it. SLR's Dementia Experience is an intense, interactive training that uses sensory modifications and role playing activities to build empathy and understanding. Participants are asked to re-enact typical daily activities such as taking medications and preparing meals "while under the influence of dementia". This 1.5 hour program is available for CEU credit.
Understanding Dementia in the Real World
This 1 hour presentation and discussion is a certified continuing education course we developed for Social Workers and Nurses that we also adapted for caregivers, emergency services workers, customer facing staff and the general public. It reviews what dementia is, what the causes are, how to recognize it, and who to call for more information. It also includes Communication Training with tips, practical advice and sample scenarios tailored to specific groups and industries, including EMTs, Police & Fire, hospital emergency room staff, senior housing employees, realtors and customer-facing staff of municipal governments, retail establishments and banks.
Be a Better Listener: Communicating Through Dementia
A 60 minute workshop that explores how communication is affected and altered by dementia. Participants learn practical strategies for overcoming these obstacles, along with greater confidence when interacting with individuals with dementia, whether in a professional or personal setting.
Loss of Independence Guided Group Discussion
This 45 minute program was developed for caregivers and families and provides an emotional exploration of the loss of one's independence that occurs as dementia-causing diseases progress.
Our workshops and courses are also available as a Train-the-Trainer Workshop for groups and communities that are looking to join the Dementia Friendly movement and carry on these educational programs. If you or your organization are interested in participating in any of these trainings, please email our Director of Public Education Programs.