August 6-12, 2023 marks National Farmers Market Week. All over the country, communities, chefs, and residents are tending to their gardens and cooking up delicious, produce-forward meals and celebrating the importance of farmers markets for our nation's food system. To see all that eating locally has to offer, communities are providing raised plant beds for residents' comfort and taking them on outings to nearby farmers markets.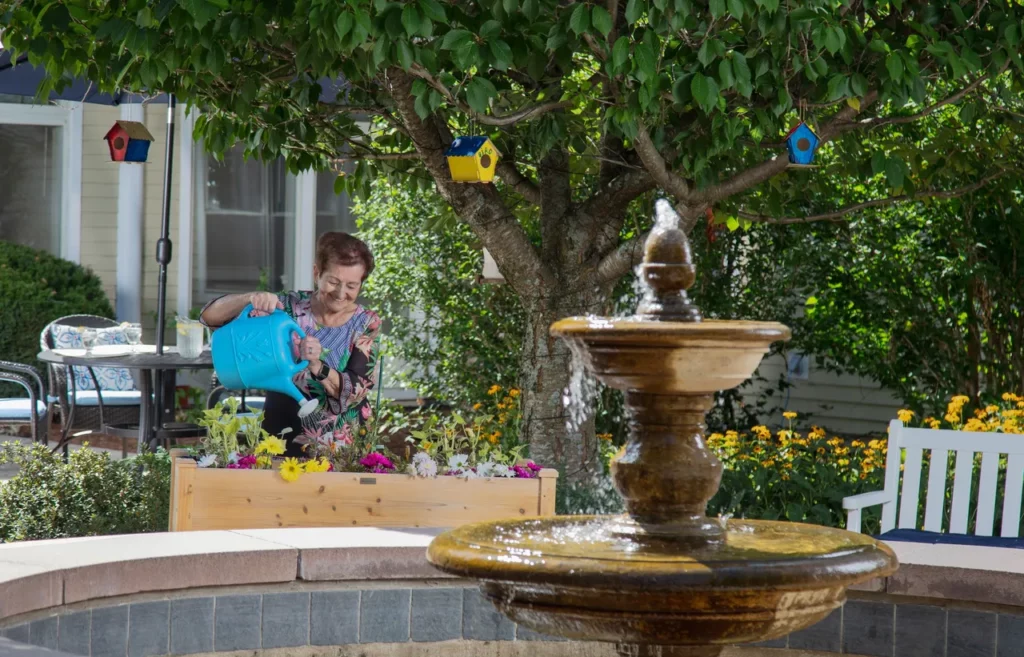 At Senior Living Residences (SLR), several of their communities throughout New England offering independent living, assisted living and memory support assisted living have gardens and can harvest and serve some of the items grown, according to Kim Chaisson, Director of Culinary & Dining Services. "Working in the garden is one of our residents' passions, because most of them had gardens of their own. I'm always surprised at the number of vegetables I see in the dining room. We've added more vegetarian options on the menu, and now a third entrée choice is vegetarian."
A lot of the fresh herbs that are used are harvested on the property. The chefs don't use added salts, and they've developed a specific Spice of Life blend with 17 spices, herbs and vegetables for all of their communities, also made available on each dining room table.
Through some unique food purveyors and some creative local relationships, every SLR community can say that a significant portion of their every day menu offerings is coming from local farms and producers, or "Farm-to-Table."
Kim added, "We don't serve potato chips with our sandwiches unless residents specifically ask for them. Instead we offer a black bean salad, broccoli salad, or garbanzo bean salad to residents, and they actually enjoy these salads because of the flavors that we put into them. We put tons of vegetables in everything, even in our meatloaf."
The celebration of farmers markets continues throughout the US. Read more about how other senior living communities are enjoying fresh produce!