Keeping Seniors Independent For As Long As Possible
In our Assisted Living communities, seniors enjoy the independence and privacy of their own apartment home while benefiting from living in a community offering security, companionship, recreation and entertainment, and a wide array of supportive services, including personal care and medication management. Assisted living residents retain their independence, make their own decisions concerning their care, meet new friends, and continue to pursue their personal interests and hobbies. Their adult children are relieved not to have to worry about their safety and emotional and physical well-being.
The Right Combination Of Services
At each Senior Living Residences community, the Resident Care Director meets with every resident and his or her family to develop an individualized care plan which details personal care and medication management services. This ensures a smooth and healthy transition to the senior's new home. We follow up within 30 days to make sure we are meeting the resident's needs and continue to regularly review the plan to help determine appropriate care and services. Our focus is on providing care while preserving each resident's dignity, encouraging independence, and best enabling freedom of choice. We also value family input and stay closely in touch with adult children.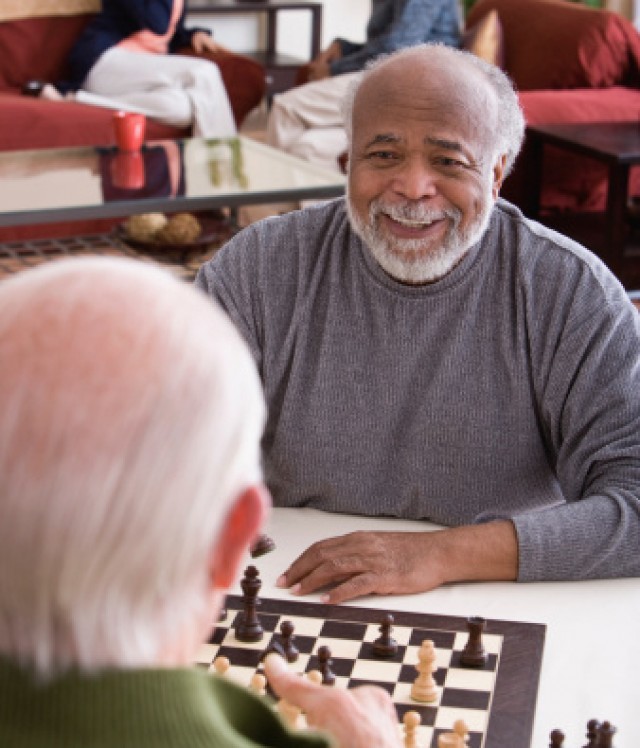 Helping Seniors Stay Sharp, Social and Independent
The Assisted Living option at Senior Living Residences' communities is perfect for seniors who want independence, maintenance-free living, an active social life, and a helping hand with some daily needs such as personal care and managing medications. Picture this…Your own apartment furnished just the way you want it, with all the privacy you want, with wellness services, a restaurant, intellectually stimulating programs, and private van transportation right outside your door!