More Resources for Families
Winter can be a tough time for seniors and is often a wake-up call for adult children who realize their parent isn't doing too well living alone. If you have realized that Mom or Dad could use a more supportive living situation, here are some helpful tools to figure out next steps: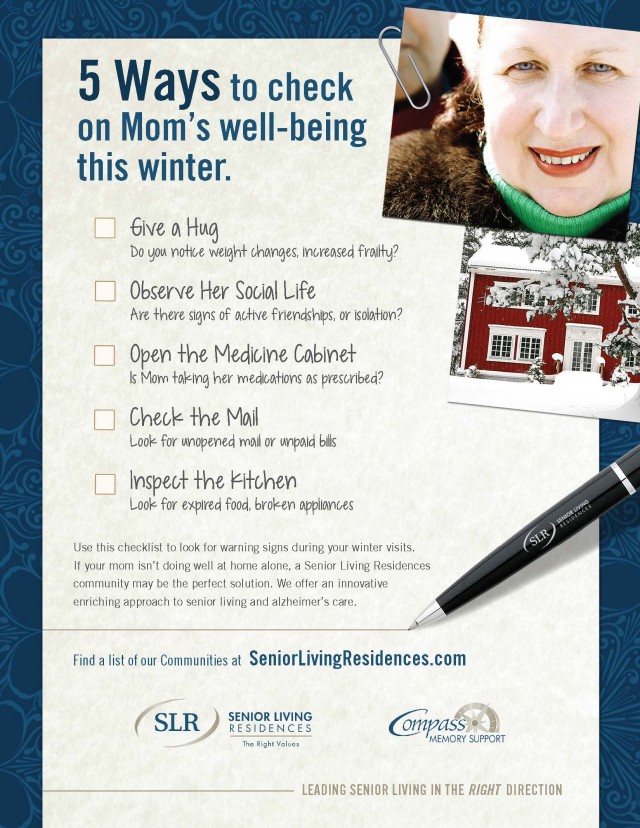 Schedule a Tour
If you have questions, we have answers! Our communities' Executive Directors can put you in touch with the right people and resources to help your family.